In preparation for the Space Generation Congress (SGC) in Washington D.C., United States on 17th – 19th October 2019, SGAC is seeking for qualified volunteers interested in moderating the SGC Working Groups. One moderator is needed for each of the SGC Working Groups. Performing this role will allow you to further develop your communication skills and leadership capabilities. You will also enjoy an international experience and make connections with students, young professionals, speakers and Subject Matter Experts from around the world.
Please read further for the requirements and application details. Applications are open to all SGAC members.
Deadline for applications: March 25th, 2019 23:59 GMT
About the 18th Space Generation Congress (SGC)
The 18th SGC will take place in Washington D.C., United States on 17th – 19th October 2019, in conjunction with the 70th International Astronautical Congress (IAC). SGAC is expanding, and the organisation is looking for highly motivated young space leaders to join SGAC as the SGC Working Group Moderators for next year's Space Generation Congress.
The Space Generation Congress (SGC) is SGAC's annual meeting in support of the United Nations (UN) Programme on Space Applications. Top university students and young professionals with a passion for space will travel from all around the globe to attend three days of the 18th SGC. The 150 delegates will enjoy an inspiring and resourceful engagement with their peers at the congress, held in Washington D.C., United States on 17th – 19th October 2019, prior to the 70th International Astronautical Congress (IAC).
Benefits for successful applicants for the SGC Organising Team include developing invaluable project management skills along with leadership, and international work experience. Applications are open to all SGAC members (membership is free and can be accessed through the SGAC website).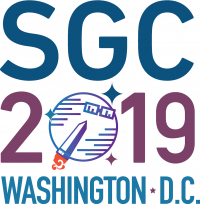 Working Group Moderators (8 Positions)
Moderators will coordinate a Working Group and facilitate team discussions about the Working Group Topic (see the preliminary Working Group topics below).
Tasks include:
Work with Subject Matter Experts, Working Group speakers and conference delegates as a team, emphasizing good communication and moderating discussions
Provide respectful and constructive feedback during the discussions
Answer and direct the discussions in a timely, polite, and fair manner
Ensure SGC Working Groups are on top of their tasks and follow their topic
Follow up with working group members to coordinate and edit the group's contribution to the SGC final report
Report to the SGC Working Group Coordinators on progress and directions
In order to support the training of moderators, selected applicants will have a dedicated SGC Moderators Workshop to prepare the candidates for the role. The workshop aims to enhance your professional development, leadership, and international collaboration skills, as well as your verbal and written communication skills. Note that being selected for this position does not automatically imply that SGAC can provide funding for attending the Congress.
Estimated time commitment: 20 hours cumulative prior to SGC; 4 days during the SGC (workshop included) and 20 hours cumulative post-SGC.
Period of Performance: April 15th, 2019 to November 1st, 2019
Requirements
SGAC Membership (free registration on the SGAC website required, and aged 18-35 years old during the period of performance)
Fluent in written and spoken English, good grammar and writing skills
Good communication skills
Dynamism and organisation
Interest in working with international cultures and diverse backgrounds.
Experience with SGAC Project Groups is a plus
Prior experience as moderator of other events or in attending an SGAC Event is preferred
Benefits
This is your opportunity to help an organisation, interact directly with some of today's top leaders in the space sector, work with the next generation of space sector leaders from around the globe and take part in space policy at the United Nations with space agencies, industry and academia. As part of the SGC Working Group moderators you will have a secured active member ticket for SGC 2019. Active members of SGAC are considered for different scholarships such as the Space Generation Leadership Awards or the Global Grants.
How To Apply
To apply for this position, please complete our Vacancy Application no later than March 25th, 2019 at 23:59 GMT with the following documents as attachments:
Resume (with date of birth) (limit 2 pages)
List of three past experiences and how they have prepared you for this role (limit 1 page)
Letter of Intent (limit 1 page) that details:

Your suitability for the moderator role;
Your preference of Working Group topic;
Only complete applications will be considered.
For any questions regarding the application process or requirements, please contact the SGC 2019 Deputy Manager Davide Petrillo ([email protected]).
Timeline for applications
| | |
| --- | --- |
| Applications close | March 25th, 2019 23:59 GMT |
| Review of Applications | March 26th – 31st, 2019 |
| Online interviews | April 1st – 10th, 2019 |
| Announcement of Successful Applicants | April 15th, 2019 |
PRELIMINARY SGC 2019 WORKING GROUPS and SPONSORS
Space Exploration (NASA AES)*
Deep Space Exploration (Lockheed Martin)*
Space Policy and SDGs (SWF)*
Post-ISS Activities in the Low Earth Orbit (DLR)*
Space Economy (ESA)*
IAC 2020 Space theme (UAE Space Agency)*
Space Infrastructure / Applications / Technologies**
SGAC Special Track***
*Note: the preliminary Working Groups may be subject to change from their current descriptions to their final versions before the Space Generation Congress on October, 17th – 19th 2019. Please visit the working groups page for more information.
**Note: the working groups are subject to change as no partner has been identified yet.
***Note: the SGAC Special Track may be subject to change as no partner has been identified yet.