SGAC election for a new Co-Chairperson in 2018 has been completed and we are pleased to welcome Matteo Emanuelli (Italy) as the new Co-Chair of SGAC.
Election Report
After an exceptionally long period of discussion and interaction between the candidates and the Executive Committee, 100% of all Regional Coordinators cast their votes.
Out of all 12 votes, candidates received:
Matteo Emanuelli (Italy) – 66.7%
Arnau Pons (Spain) – 33.3%
We are happy to announce that Matteo Emanuelli will be the new Co-Chairperson of the Space Generation Advisory Council! He will be working alongside the new Chair, Alexander Gibson (USA) who will replace Ali Nasseri (Canada/Iran).
About Matteo Emanuelli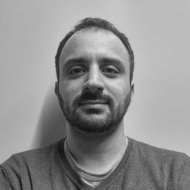 Matteo Emanuelli has a background in space engineering and he works as Systems Engineer at GomSpace, a leading nanosatellite company located in Denmark. He is the technical manager on a constellation of spacecraft with the purpose of tracking aircrafts and ships over the equator.
Matteo has been involved in SGAC since 2011 in various roles. First as National Point of Contact for Italy. Next, Co-Lead of the Space Safety and Sustainability Project Group. And finally, as Regional Coordinator for the European Region for almost 4 years. Matteo has contributed to the organisation of the European Space Generation Workshop series, the European Student Forum series and he has also been part of the organising team of SpaceUp Rome, the first SpaceUp in Italy.
When informed of the results, Matteo had this to say:
"It is an incredible honour to be elected as SGAC Co-Chair. I would like to thank the RCs for the trust they have placed in me and I look forward to working with Executive Committee to foster a sustainable growth of SGAC also in light of upcoming UNISPACE+50."
Ali Nasseri, outgoing Chair, had this to say:
"It is great to see Matteo being elected to this position. Matteo and I started our journey at SGAC at the same time, joining the SSS project group in 2012 and winning the Space Generation Leadership award in 2012. He has been continuously contributing to SGAC and its goals for the past 6 years, and I trust he can move us further toward the vision we set in our strategic plan."
Incoming Chair, Alexander Gibson, added:
"This was a highly competitive election with two first class candidates, and Matteo did extremely well to win. I sincerely look forward to building the future of SGAC with him and pushing back the frontiers of the organization. I would also like to thank the outgoing Chair, Ali Nasseri, for his years of service and dedication to SGAC."