Bernadette Detera is an Industrial Engineer graduated from the University of the Philippines Diliman. In her capacity holding various leadership positions in University of the Philippines Astronomical Society, she has been actively involved in the promotion of astronomy education and awareness among students and the general public in the country where they organize astronomy and space promotion activities such as astronomy conventions, astro camps and public lectures to name a few.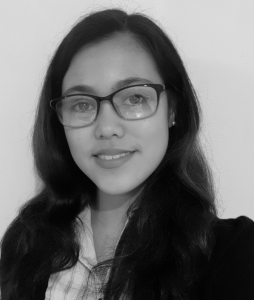 She is also a volunteer of Manila Street Astronomers and is very fond of Messier marathons and doing free telescope viewings to the public. She has been an active member of SGAC having participated and organized various SGAC events; from being a delegate of the Asia-Pacific Space Generation Workshop (AP-SGW), working group moderator, to successfully organizing last year's AP-SGW in Singapore as the Co-Event Manager. Her interests include outreach, STEM education, astrophotography, project management, space business, and systems thinking. Currently, Bernadette is the National Point of Contact (NPoC) of the Philippines.
Here's Bernadette's reaction: "Wow, it is a great honor and surprise to receive the nomination for SGAC MoM! It was only a few years ago since I started getting involved with SGAC but looking back, I have tremendously gained a lot of professional learning experiences in such a short time here in SGAC. I would like to express my sincerest gratitude to all that I've worked with especially AP-SGW Organizing Teams. Looking forward to see more engagement of young professionals in SGAC activities here in Asia and in my home country. Thank you so much! Ad astra!"
—
Faith Tng is a Media & Communications Officer at space startup SGCosmos, and is currently pursuing a degree in Communication at the University of Buffalo in Singapore. She recently returned from Israel where she explored the different aspects of sustainable food systems while interning at LivinGreen, and prior to that completed a research attachment at the Agency of Science, Technology, and Research (Institute of High Performance Computing) in Singapore. Locally, she helps to run UN World Space Week and other space events under the Singapore Astropreneurs community banner. Since late 2017, she has served as NPoC Singapore and was part of the organising teams for the inaugural Space Generation [ASEAN] and 5th Asia-Pacific Space Generation Workshop, both held in Singapore.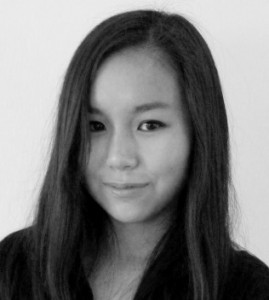 Here's Faith's reaction: I am surprised and honored to be recognised as Member of the Month alongside AP-SGW Event Manager Bernadette. The journey as part of the SGAC team has been a unique one – it feels amazing to be able to work with many passionate volunteers and space-minded people to bring shared goals to fruition. Looking forward to the next chapters of space for Asia-Pacific and beyond!
Bernadette Detera and Faith Tng were nominated by
Nominator: Yasith Ramawickrama (NPoC Sri Lanka)
Nomination: "I would like to nominate both of this young ladies for the MOM. As an event manager (5th APSGW), this is the only way to thanks both of these ladies, Bernadette (Co Event Manager) and Faith (Local Organizing Manager) for their work for the event success. Their exceptional, dedication work for the event are very phenomenal and excellent and really appreciate it."
From the SGAC Executive Director, Clémentine Decoopman:
"I had the chance to attend the Asia-Pacific Space Generation Workshop (AP-SGW) in Singapore last November. Bernadette and Faith, the Managers of the event, did an excellent job at putting together an excellent programme for the delegates. Celebrating its 5th anniversary this year, the AP-SGW welcomed more than 70 competitively selected students and young professionals in the region from 25 different countries. In addition to working group discussions, presentations, and panel discussions, Bernadette and Faith managed to invite senior-level speakers from government, industry, and academia of the space sector in the region. Both worked hand-in-hand with a team of more than 20 volunteers to make this event a success. SGAC is proud to see its activities in the Asia-Pacific region growing thanks to dedicated and passionate members like Bernadette and Faith. Congratulations!"