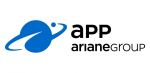 Website APP, ArianeGroup
**Only for European Citizens**
It starts with us!
The countdown of a rocket is one of the most nerve wrecking moments of any launch. 3, 2, 1,
Ignition! Satellites are launched which contribute to all humanity by delivering services for
navigation, telecommunication, space exploration and environmental research. APP is the leading
manufacturer of ignition systems for European Launchers. In our facility we develop, manufacture,
and test gas generators for ignition, de-orbit or deployment applications in space. When we look to
the sky, we see possibilities. APP is a space enabler, but we love earth. We are a people company
and we are here to provide a better and safer future for mankind. Based on our space expertise we
have developed safety and emergency applications, so that your beloved ones can return at home,
every day.
Ready for your launch?
Are you ready to take your next step and to support our multi-disciplinary teams? Designing on the
edge from what is possible: extreme cold, heat, pressures and functioning within milliseconds? Can
you deliver innovative ideas in order to answer to the questions from the markets of tomorrow? If
yes, a job as Engineer Igniters at APP is the perfect launch of your career.
Job description
As an Engineer Igniters you will perform versatile activities for the development and manufacturing
of igniters. Depending on your professional level you can contribute to or be responsible for the
complete design of an ignition system. You will use and extend your knowledge of mechanical
design, chemistry, flow dynamics and ballistics to compute structures, combustion, thermal loads
and materials. Your job doesn't stop at the design, you test it and qualify it for production. Of course
products shall be manufacturable and fulfil the stringent requirements set by our customers. With
your continuous improvement mind-set, you constantly improve yourself and others. The necessity
of writing documentation is no objection for you; you do it clear, concise and complete.
Education
Technical University Masters or Bachelor in Mechanical Engineering or Aerospace Engineering
Am I the right person?
We are looking for a candidate who has an enthusiastic and positive personality. The right
candidate has strong communication skills and knows how to motivate others. Besides this you
have the following capabilities:
 Independent working attitude with a lot of initiative and perseverance
 Motivated, flexible and the ability to reflect
 Persuasion, decisive, strong pragmatic attitude with an analytical view
 Good communication skills in English and Dutch (written / orally)
What do we offer?
We offer a pleasant working atmosphere in a SME (awarded as one of the most innovative Dutch
SME in 2013) with good employee benefits. A profit sharing settlement, flexible working hours and
a free pension plan are part of the package. Benchmarks show that we offer a competitive salary.
Would you like to work in an innovative and growing organisation and do you recognize yourself in
this profile? Then please send an e-mail including motivation and CV to the address below. For
further information concerning the work content, the function and the organisation APP, you may
contact:
hrm@appbv.nl
or
Bernd Brauers (COO)
0168 388 188