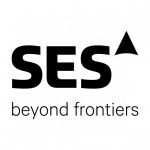 Website SES
About us
MX1, a wholly-owned subsidiary of SES, is a global leading media services provider. We work with leading media businesses to transform content into the ultimate viewer experience for a global audience. MX1 offers a full range of content management, delivery and value-added digital media services. We have 16 offices worldwide including six global state-of-the-art media centres, enabling customers to reach billions of people around the world.
Come and be part of the MX1 team and champion the future of media!
YOUR ROLE
The position is directly responsible for the Installation, Monitoring, Operation and Support of the global SES IT install base.
The incumbent will work in close collaboration with the Service Desk and the Information & Cyber Security, Systems and Network Engineering teams.
YOUR RESPONSIBILITIES
Proactively monitor the SES internal IT Server install base through enterprise monitoring tools (Spectrum, Centreon, Cisco Prime, HP Openview, SCOM, …)
Manage and monitor systems (Linux / Windows / VMWare / Storage / AD / Citrix)
Proactively recommend solutions/modifications of the existing IT environment to secure SES' operational assets, in particular the satellite operations environment
Provide support to internal and external customers for clarification of technical matters and the resolution of technical issues, improve the end user experience
Ensure maturity improvement and adherence of/to all IT service management processes, including change management
Devise and maintain standards and standard operating procedures, participate in policies implementation (CoBIT, ITIL, Security and other IT related)
Actively participate in answering / resolving Problem Tickets
Work actively with the incident management tool (Service Now)
Work actively with the Incident Management tool and create Incident Reports should major incidents occur
Work actively with the Service Desk to help create troubleshooting procedures for common issues
Help create knowledge base articles for common issues and for user self-help portal
Have a broad understanding of all technologies covered in the IT Operations group
Stay up-to-date with state-of-the-art IT concepts and technologies
Focus on simplification and standardization
YOUR PROFILE
Bachelor's Degree in Computer Science, Business Information Systems or equivalent
Minimum five years of applicable professional experience (in a similar position) in a large heterogeneous environment
Good understanding of Operational Principles
Vendor Certifications preferred
Sound technical understanding of the IT landscape and related technical skills
Sound & proven experience with MS Active Directory, MS Server 2008 and up
Ability to integrate into cross-functional and/or virtual project teams
Strong analytical and problem-solving skills: ability to frame complex problems or business issues and can elaborate and articulate alternative solutions
Proactive approach towards potential and/or current customers
Ability to work independently with minimal supervision
Ability to set priorities autonomously and to proactively deliver results, even under tight deadlines
Ability to overcome resistance to change
Ability to learn new technologies quickly
Excellent written and verbal communication skills; ability to establish well-written, structured documents (e.g. concepts, policies)
Ability to understand business requirements and all stakeholders in the service delivery process
Ability to handle simultaneously multiple projects and leads
Fluency in English and German, any other language is considered as an asset
Willingness to travel internationally
What to expect?
This is a challenging opportunity in a multinational company. Being a 100% affiliated company of SES – one of the worlds leading satellite operator – we may offer you a wide range of fringe benefits including: stock options, company pension scheme, free accident insurance and Sodexo meal voucher.