The 19th Space Generation Congress Logo Competition
01 February 2019
Preparations have already begun for the 19th Space Generation Congress to be held in Dubai, United Arab Emirates, in September 2020! SGAC is pleased to announce the SGC 2020 Logo Competition, to select the inspiration for the event logo which will be used in promotional material for SGC 2020. The logo competition is open to all SGAC members, with the winner being awarded free registration to the 18th Space Generation Congress in Washington DC, United States (17 – 19 October, 2019).
Deadline for applications: 15th of March 2019
How to Apply
To apply, please submit your complete application using the Scholarships Submission Form. Your submission should follow the competition guidelines below.
Competition Guidelines
Eligibility
The competition is open to all students and young professionals from any country.

All applicants shall be SGAC members between the ages of 18 to 35 inclusive (up to the day of their 36th birthday) on 31 October 2019.

Competition organisers and judges are not eligible for this award.
Submission
Logo designs must be submitted as a PNG, JPEG or PDF file (under 5 MB) via the

Scholarships Submission Form

. You will need to be

logged

in as an SGAC member to access the submission page.

Logo designs must adhere to the

SGAC Style Guide

.

All submissions must be made by the

15th of March,

23:59 GMT. Any submissions after the deadline will not be considered.
Responsibilities of the Winner
The participants may be asked to adapt their submitted designs during the review process

15th of March – 15th of April 2019

as well as to submit their adapted design in other formats.

The winner is required to write a short report describing his or her experience at SGC which will be showcased on the SGAC newsletter or social media.
Copyright and Intellectual Property
By submitting an entry, applicants agree to permit SGAC and other participating organisations to mention their names, affiliations, and headshot pictures in connection with the competition.

The participants of this competition grant SGAC the right to use and reproduce their submitted logo design and utilize it in SGAC materials without restriction or compensation.

By submitting their logo design, the participants warrant that the submitted logo design does not infringe upon the copyright or other rights of 3rd parties.
Liability
Organisers shall not be responsible in the event that SGC 2019 and/or IAC 2019 is cancelled. SGAC will not reimburse the winning author, even if he/she has already incurred expenses.

Organisers shall not be responsible in the event that the award winner fails to attend SGC 2019 and/or IAC 2019 or is unable to under extenuating circumstances; in that case the award offer shall become void.

Organisers shall not be responsible in the event that the award winner cannot obtain any necessary travel documents; if they are required but not obtained, the award offer shall become void.
Evaluation
Logo submissions will be evaluated based on:
a) Reference to location (Dubai, United Arab Emirates)

b) Compliance with the SGAC Style Guide

c) Integration of SGAC brand based on the current SGAC logo
Schedule
Entries accepted: Now!
Submission Deadline: 15th March, 23:59 GMT
Review Phase and Adjustments: 15th of March – 15th of April
Winner Announced: 15th of April
Space Generation Congress: 17 – 19 October 2019
Contact
For any questions, please refer to
Scholarship Team: [email protected]
Previous winners:
2018: Francesco Scarcelli – logo for SGC 2019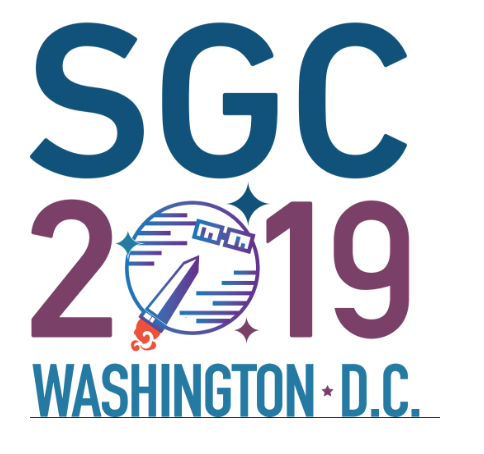 2017: Caroline Juang – logo for SGC 2018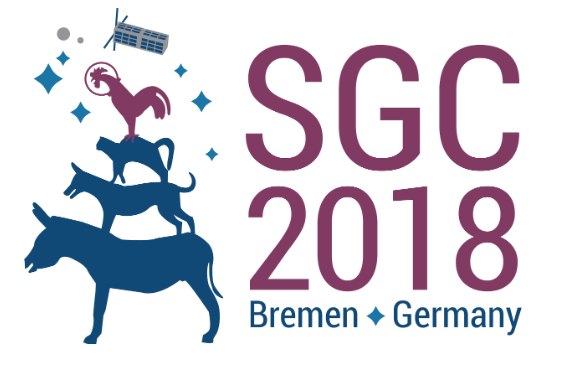 2016: Mark Fittock – logo for SGC 2017