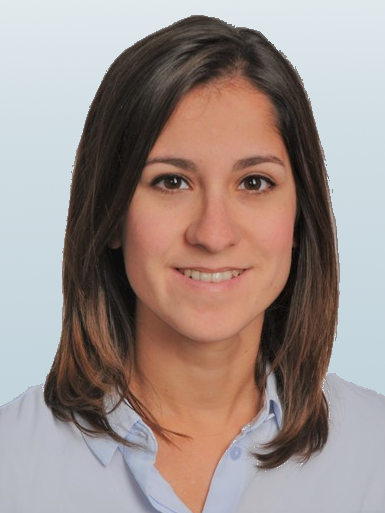 Pilar Guerrero Gallarín (22/08/1991) graduated from Escuela Técnica Superior de Ingenieros of Seville as an Aeronautical engineer and from École Centrale Paris as Centrale's engineer major in Mechanics, Aeronautics and Space in 2015. She completed her degrees with a final master thesis internship at Airbus Defence and Space, in Toulouse, in the AOCS and GNC Advanced Studies department. Following her internship, in 2016, she joined the Satellite's Simulator department at Thales Alenia Space, in Cannes, France, as software engineer. Since 2019, she works as Satellite Simulator Project Manager for the Avionics Validation Facility of FLEX satellite, ESA's scientific satellite mission for Earth vegetation's fluorescence
monitoring.
She has been a very active member of SGAC since 2018. She is Event Manager for the 5 th -ESGW, taking place on May 2020, in Madrid. She was also Event Manager of SG [Spain] 2019, the first SGAC event in Spain, that counted with 100 attendees. She has also participated as attendee to a large number of SGAC events, the last two E-SGW events, in Bucharest and London, the SGF 2.0, in Vienna, the 2018 SGAC's Christmas Dinner, in Leiden. She was reporter for one of the 3th-ESGW Working Group and key member of one of the bidding teams for the 4th ESGW event.
Here's Pilar's reaction:
"I am very honoured to have been elected as SGAC Member of the Month for December 2019!
I am especially grateful to SGAC and to all its members for all the enriching experiences, in both, personal and professional domains, that I have gone through since joining this community. Through SGAC events I have been inspired by space passionate people coming from industries, universities and space agencies. All the experiences and challenges during the last two years made me grown, improve my skills and increase my knowledge in many fields. All the competencies, acquired during different SGAC events, helped me reach goals I could not think achievable before joining this organisation. For example, the planning of a local SGAC event and now a European SGAC event.
Therefore I just want to share how much I am happy to be part of such a genuine, unique, international community full of amazing people that share my passion for Space.
My best wishes to all SGAC members."
Pilar Guerrero Gallarín has been nominated by
Nominator: Sergio Tabasco Vargas
Nomination: "Pilar has been the driving force that has made SG[Spain]2019 possible. Her enthusiasm and commitment throughout the whole preparation phase has kept the team together, and her positive attitude and skills captivated the delegates from the beginning and contributed to maintain a great atmosphere during the whole event. I am sure we will see this reflected in the future involvement in SGAC of new Spanish space enthusiasts. Thanks Pilar!"
Nominator: Francisco Garcia
Nomination: "She has made an outstanding job these last months leading the preparation of the first SG[Spain] event, and all this effort and well done job was been shown and materialised last Friday 5th of July when it actually took place the SG[Spain]2019. We have received many compliments not only from attendees, but also from Industry leaders and main space institutions of Spain, about the outcome of this event, and also about the importance of having many more of these SGAC events. The consequences of this event is that now the SGAC Spanish community will be more engaged with these companies and institutions and will also lead us to get different kinds of partnerships and agreements with them. This, would not have been possible without Pilar. She has been the truly leader of not only the execution of this event, but the leader of pushing the SGAC Spanish movement way beyond it was so far. And the most important thing, while doing so, she has always demonstrated an incredible passion and humility."
From SGAC Executive Director:
"Pilar has been doing a fantastic job as the Manager of the first SG[Spain]. She was able to lay the foundation for the upcoming European Space Generation Workshop in Madrid this upcoming May, gathering SGAC members in Spain, bringing new local partnerships and strengthening the volunteer network in the country. She encouraged the young Spanish community to be more engaged with SGAC and inspired them to aspire a career in the space sector. Her enthusiasm and leadership skills make her the perfect Manager for the next E-SGW and I am confident that the event is in good hands! On behalf of SGAC, thank you for your hard work and dedication towards the organisation."