Florence Duveiller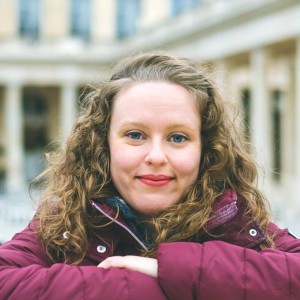 Florence Duveiller is currently a project officer at the French Defense Innovation Agency. Her role is to define the strategy of use of nanosatellites by the French army. Starting from September 2019, she will join the CNES's Operations Division, where she will be part of the team in charge of mission analysis and operations of Earth observation satellites CSO (Optical Space component).
She is a graduate of the Ecole Polytechnique (France) and the Georgia Institute of Technology (US) in aerospace engineering. At Ecole polytechnique, she took part in the development of a Cubesat. During her stay in the US, as a Graduate Research Associate at the Aerospace Systems Design Laboratory, she worked in collaboration with NASA on the generation and evaluation of lunar campaigns. Passionate about manned space exploration, she ended her Master with a master thesis on communication architectures between the Earth and Mars to support manned missions to the Red planet. 
In parallel with my studies, Florence contributed to the development of the Student Space center of the Ecole polytechnique between 2015 and 2017. She is also an ambassador of Mars City Design. Regarding SGAC, she was the Event Manager of the first edition of SG[France] in 2019.
Here's Florence's reaction: "I am truly honored to be selected as Member of the Month. SG[France] 2019 is one of the very first local events organized by SGAC. A lot of things have to be set up by SGAC to support such events. SG[France] paved the way in that direction and it is very rewarding to be acknowledged for this endeavor by my SGAC peers. 
The whole SG[France] team put a lot of effort in the organization and the success of the event and I would like to thank them for what they did."
Florence Duveiller has been nominated by
Nominator: Audrey Berquand (NPoC France)
Nomination:
"Florence has done an outstanding job as project manager of the first SG[France]. This event took place in June 2019 and gathered 60 students, young professionals and experts on the topic of the Moon exploration, "Tous sur la Lune". The continuous involvement, tenacity and organisation skills of Florence were definitely key to the success of this local SGAC event. The event, organised by Florence and her team exceeded our expectations, we received tremendous feedback from the SGAC France community. Thanks to Florence and her team, the SG[France] is off to a great start to become a yearly event and is paving the way towards IAC 2021 in Paris!"
From: Clémentine Decoopman, Executive Director
"Florence has done an outstanding job leading the team of the very first SG[France] on behalf of SGAC. She has ensured the success of the event, providing the SGAC members in France with the opportunity to meet and exchange with space sector leaders and peers as well as attend the world's premier and largest event dedicated to the aviation and space industry, le Bourget. Organising a first event in a country is challenging and Florence has performed beyond expectations as the Event Manager. SGAC is grateful for the SG[France] team's efforts to anticipate the IAC 2021 in Paris as it will prove beneficial for the organisation."