SGAC is proud to announce the following appointments to our team after the latest round of vacancy applications.
Legal Team Co-Lead – David Hurst and 

Lucie Cordier

Legal Team Member – Hamza Hameed

Recruitment Manager – Kathryn Robison
Space Safety & Sustainability Project Group Co-Lead – Jessica Creech
If you are interested in being part of the SGAC Team, you can find the latest vacancies here.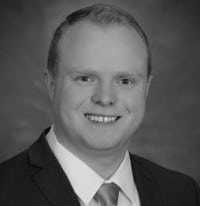 David Hurst
Legal Team Co-Lead
David A. Hurst is an associate at DLA Piper LLP (US). David's practice is concentrated in the areas of structured finance, securitisation, and public company representation, with an emphasis on advising clients in connection with US collateralised loan obligations. David received his Juris Doctor from Washington & Lee University School of Law and received his Bachelor of Science in Finance and Bachelor of Science in Economics from Arizona State University.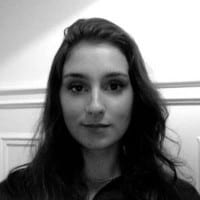 Lucie Cordier
Legal Team Co-Lead
Lucie Cordier is currently working for Airbus Defence and Space UK as a lawyer under an international Corporate Volunteer program (V.I.E.). She joined the UK Students for The Exploration and Development of Space (UKSEDS) and SGAC in 2016. During this year she organised the 2nd European Space Generation Workshop as a Program Team member in collaboration with the European Space Agency. In 2015, Lucie passed the French Bar Exam and since then she has been utilising her knowledge and skills in assisting the committee "Aerospace and Defence" within the IHEDN (Institut des Hautes Études de Défense Nationale) as an active member. She graduated with honours both from the universities Pantheon Paris II with a Master Degree in European Business Law and Paris Saclay with a Master degree in Space and Telecommunication Law. A few years before Lucie attended the ECSL Summer Course in Vienna and performed an internship at SNECMA where she has her first experience with export controls. After several work experiences in this field (in law firms, in ADIT the French Corporate Intelligence Firm and in Thales), it is now her area of expertise.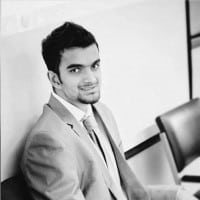 Hamza Hameed
Legal Team Member
Hamza is an LLM Graduate from the International Institute of Air and Space Law at Leiden University. He presently works for the International Institute for the Unification of Private Law (UNIDROIT) in Rome contributing primarily to their project relating to the Space Protocol of the Cape Town Convention on International Interests in Mobile Equipment. Additionally, he is also the National Point of Contact for Pakistan at the Space Generation Advisory Council.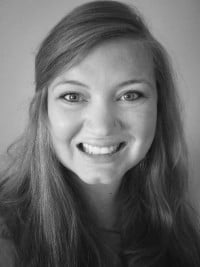 Kathryn Robison
Recruitment Manager
Kat is a Ph.D. Candidate in the Department of Political Science at The University of Alabama. Her dissertation investigates the role of the political communication in space policy from the micro to the macro level and is entitled: Making the Case for Space: Employing Political Communication to Set Domestic and International Policy. As a doctoral researcher, Kat's focus is on the issues which shape and inform space policy in the United States and the processes by which our policies are developed, as well as how the nation's space policy affects international policies. Her latest presentation at the IAC, "Funding Science: Searching for a New Measure of Public Opinion on Space," was funded by a NASA-ISEB Sponsorship. Kat is also the Program Coordinator for The Graduate School's Tide Together Mentoring Program, which serves under-represented populations in graduate education, including Women in STEM. Prior to her selection as Recruitment Manager, Kat served as one of the Project Groups Coordinators for SGAC. Kat received her B.A. in Anthropology and Near Eastern Studies from The University of Arizona, and her M.A. in American Studies from Youngstown State University. She has traveled extensively around the world, including intensive language training in Turkey, undergraduate study in Botswana, and volunteer work in China.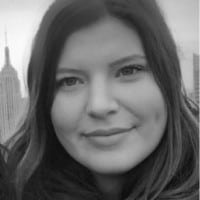 Jessica Creech
Space Safety & Sustainability Project Group Co-Lead
Jessica is currently a PhD candidate at the Australian Centre for Space Engineering Research in Sydney. Her research focuses on assessing the environmental impact of space development, in particular off Earth mining. Jessica's previous research was in cosmochemistry; using the chemistry of meteorites to investigate early Solar System processes. Originally from New Zealand, she has lived and worked in Denmark and France before moving to Australia. She enjoys travelling, hiking and cooking, and is passionate about environmental conservation and sustainable development.