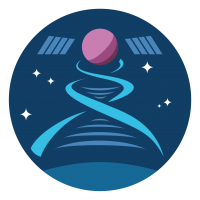 Kristi Ray (United States)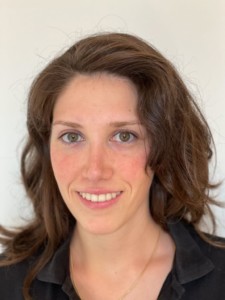 Caterina Gallo (Italy)
Caterina is a science and space enthusiast, a challenge seeker, and an unstoppable dreamer. She is currently working for an energy technology company, and recently received a PhD in aerospace engineering from Politecnico di Torino. Her research involved the development of a mathematical model of human cardiovascular system, to simulate the hemodynamic behavior of generic and specific subjects for both clinical and space applications. With a strong interest in space physiology and programming, she supports the idea of exploiting computational medicine to predict the reaction of our body to prolonged lunar and martial gravity. She likes travelling, experiencing other cultures, and learning new languages. She enjoys activities like swimming, running, and mountain hiking, while drawing and painting are older loves she cultivates during her spare time.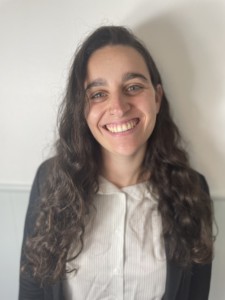 Madison Diamond (Canada)
Madison Diamond is an M.Sc. Space Studies student at the University of North Dakota. She is specializing in human factors with a research focus in space psychology and analog habitats. Madison earned a B.Sc. in Microbiology & Immunology from McGill University, Canada. 
She is the Coordinator of Researcher Training & Development at the Deep Space Initiative. She is also the current Vice Lead for the Space Generation Advisory Council's Space Medicine and Life Sciences project group.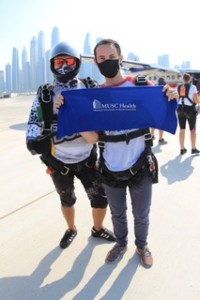 Mark Rosenberg (United States)
Mark J. Rosenberg, MD, is a neurology trainee in his final year at the Medical University of South Carolina. He studied human physiology at the University of Arizona and subsequently completed his medical degree at the Universidad Autónoma de Guadalajara in Guadalajara, Mexico. Mark is very active in research, particularly in understanding how the nervous system is affected in spaceflight. He has presented worldwide, including in England, France, and UAE, and has been published in high-impact medical journals, including JAMA. Mark is particularly fascinated by trying to identify the underlying pathophysiology of Spaceflight-associated Neuro-ocular syndrome and how it may apply to terrestrial models. Outside of clinical aerospace, Mark is the vice-lead for the Space Medicine and Life Sciences Project Group, a section of the Space Generation Advisory Council, and a Karman Programme Pioneer. When not thinking about spaceflight, he loves weightlifting, running with his husky, and exploring historical sites with his wife. He loves sharing his passions for aerospace medicine and enjoys mentoring people considering a career in space medicine and neurology.
🔧 The SMLS Team webpage is currently undergoing maintenance. 🔧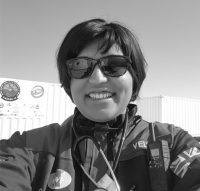 Rochelle Velho (United Kingdom)
Rochelle Velho is the Medical Officer for the Mars AMADEE18 mission. She is an NIHR Academic Clinical Fellow (ACF) in Anaesthesia and Intensive Care Medicine affiliated to the University of Warwick. While she was at Birmingham medical school, her research into optimisation of emergency medical countermeasures on Earth and space led to a presentation at the 2011 European Space Agency space medical workshop and a space medical elective that resulted in the AsMA Stanley Mohler scholarship. Rochelle used this initial research experience as a springboard to obtain her Masters in Public Health (MPH) by investigating optimum methods of major incident plan training in NHS hospitals.
Her current research focuses on Mars analog astronaut health as a Crew Medical Officer for the Austrian Space Forum (OeWF). In addition, she loves teaching and has established a Human, Space and Extreme Physiology special study module for medical students at the University of Birmingham.
In addition to her research, her roles on numerous space life science committees reflect an insatiable passion for furthering aerospace medical research and development. In particular, her executive roles with the UK Space Environments Association (UKSEA), and UK Space Life and Biomedical Sciences association (UK LABS) have involved co-chairing numerous conferences for the international; Space Medicine community. At present, as part of UKSEA and LABS, Rochelle is helping to establish a Cochrane systematic review group to develop evidence based guidelines for aerospace medicine.
Overall, her clinical and academic pursuits reflect her aspiration to establish herself as an Aviation and Aerospace Medical expert in the UK.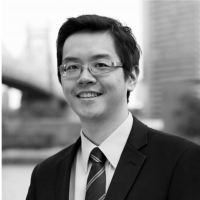 Anthony Yuen (Australia)
Anthony Yuen is currently an emergency medicine physician and an Assistant Professor of Clinical Emergency Medicine at NewYork Presbyterian-Weill Cornell Medical Center. He received his medical degree as well as a bachelor degree in mechanical and space engineering from the University of Queensland in Brisbane, Australia. Prior to medical school, he was the Chair of the 2006 Queensland Youth Aerospace Forum and attended the 2007 Space Station Design Workshop in Sydney.  He is currently co-directing the Systematic Review Workshop on space medicine & life sciences.  His eventual goal is to develop innovative approaches that encompass medicine, engineering and technology to overcome the challenges of long duration space flight on the human body.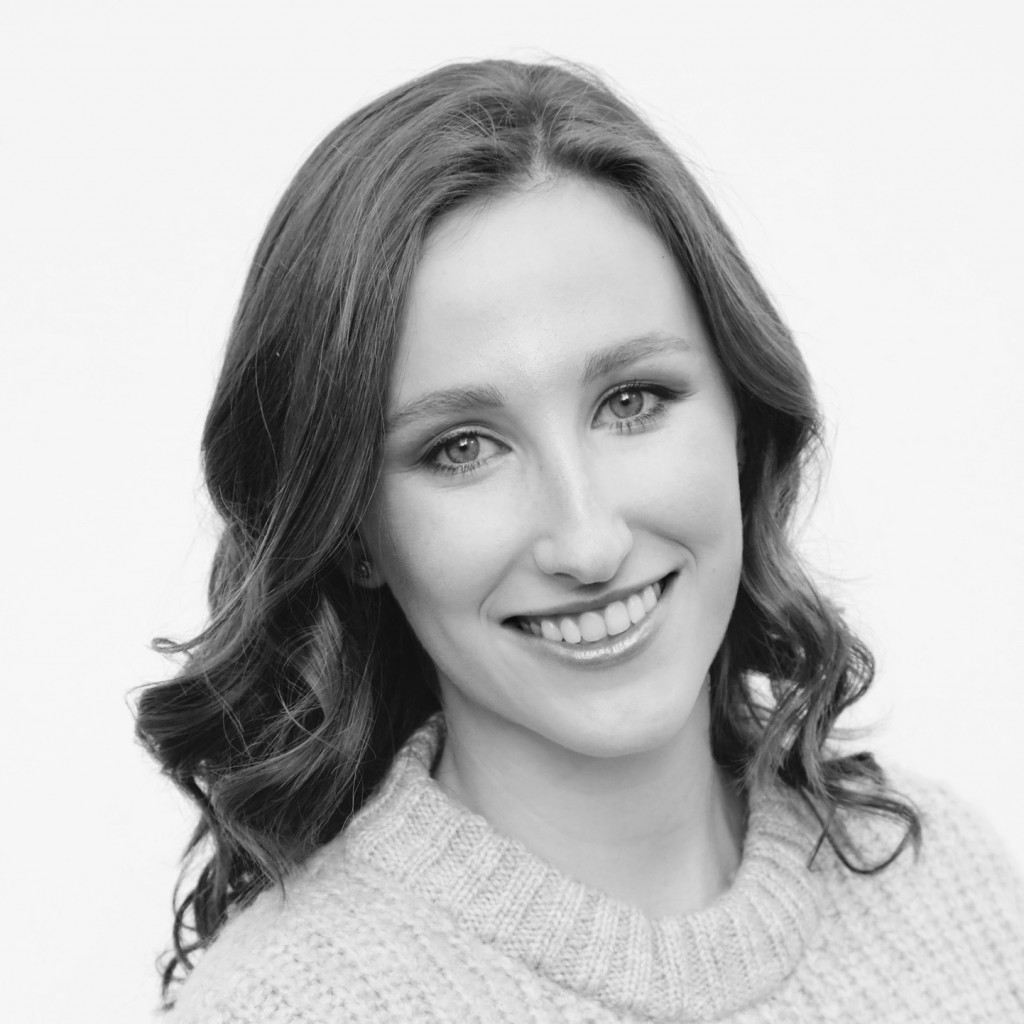 Eleonor Frost (United Kingdom)
Eleonor Frost is a recent graduate of UCL with a BSc Hons degree in Physics and Medical Physics. A background in physics and engineering has led to a keen interest in Aviation and Aerospace medicine. This was nurtured during a visit to the RAF Centre for Aviation Medicine and further by the teaching and mentoring of Dr Kevin Fong on UCL's Space Medicine and Extreme Environment Physiology course. Alongside this, her thesis researching the "Feasibility and Design of a Microgravity Surgical Workstation" has won a UK wide competition and is an individual finalist at the IAC 2019. She has also presented this research in Alexandria, Egypt and London.
As UCL Space Society's first Space Medicine officer, she has helped organise events and publish articles for UCL promoting space medicine. This year she is working as a researcher at King's College London with ISSET developing microbiology experiments set to launch to the ISS in spring 2020.
Eleonor is currently the appointed Vice-Lead for the SGAC Space Medicine and Life Sciences Group and is aiming to begin graduate entry medicine in 2020. She is also the lead for two research groups: the SGAC SMLS working group researching how to study ICP changes in microgravity, and the all-female 'Paraboladies' team defining the pre-flight medical checks that will be required for tourists undertaking suborbital spaceflight. Alongside the team in the latter she has presented in Paris, Washington, London and is invited to 4 further presentations in 2019.
Eleonor is a keen STEM Ambassador, having completed UKSEDS Space Ambassador training, and is fortunate enough to have spoken in many schools to over 200 students and most recently led activities at the Science Museum using the ESA Space materials case. She is also an active member of WIA as a keen glider and RAeS, AMSRO and ASMA.
Devjoy Dev (United Kingdom)
Devjoy is a Biomedical Engineer by profession. He is currently working as an Associate Researcher at Mount Sinai Hospital (New York), after moving from England where he was the Senior Innovation Engineer at The CVD Hub in London.
After meeting with four astronauts in the very same room in MIT a few years ago, he was inspired to commit towards the field of Space Medicine. Since then he has helped develop an electronic stimulator device for astronauts with cardiac arrhythmias, presented at ESA, and in April 2020 will be an analog astronaut at Mars Academy USA-MDRS.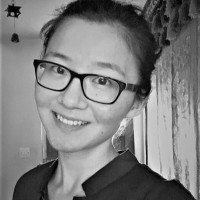 Zhen Cahilog (United Kingdom)
Zhen Cahilog is a Final Year Medical Student at Imperial College London, where she also graduated with First Class Honours in a BSc in Pharmacology, during which she completed a project investigating novel treatments for Traumatic Brain Injury. Having self-organised several research projects that yielded in multiple presentations and publications, she continues to have a keen interest in pursuing career as an academic doctor, to combine her love for translational research, medical education, and clinical medicine.
Zhen is one of the first students in the UK to gain a General Certificate of Secondary Education in Astronomy, as it is not part of the conventional curriculum. It was during this time that she developed a fascination for human physiology adaptation in extreme environments, and the need to optimise physical and mental well-being before embarking on space flight, where technologies and ideas involved could also alleviate current terrestrial challenges.
In her spare time she enjoys playing basketball at the competitive level with the Imperial College Women's Basketball Team, and stargazing/astrophotography whenever the London night sky allows! She also volunteers as an UK STEM Ambassador to encourage more young people to engage with STEM subjects and scientific research.
Karoly Schlosser (Hungary)
Ph.D. Candidate in Psychology in Goldsmiths, University of London, and a teaching fellow in Mindfulness: Neuroscience and Applications in King's College London. His research focuses on developing theory and applications based on contextual behavioural science in performance contexts, he consults organisations in education, premiere sport, astronautics, military, and business. The interventions delivered have benefits observed in areas of mental health, productivity, leadership skills, team cohesion, and innovation.
Karoly consulted the European Astronaut Center and he has a keen interest in space psychology and more broadly in human factors in space exploration too.
Membership & Community Coordinators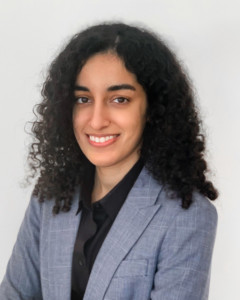 Chandan Sanghera (United Kingdom)
Chandan is a medical doctor from the UK, currently practising in Cambridge.  She graduated from Imperial College London, where she also undertook an intercalated degree in Biomedical Engineering. 
She has a long-standing interest in the field of space medicine, perceiving it as a unique and exciting opportunity to synergize the practice of medicine with her passion for astronomy. Chandan also has a strong passion for research and is pursuing the academic training pathway in the UK.  She hopes to undertake further research in space medicine, using her medical acumen and clinical expertise to explore the intersection of bioengineering, technology and innovation in facilitating human spaceflight.
Alfred Hill (United Kingdom)
Alfred is a Junior Doctor currently working in the North-West Thames Deanery in London.
He is currently involved with the Centre for Altitude, Space and Extreme Environment Medicine as the Director of Aerospace Development, and has recently established the UK Space Primer as a short training course for those interested in Space Medicine.
His areas of interest include medical planning/modelling for long duration missions and establishing learning environments for optimal crew training retention.
Outside of Aerospace Medicine, Fred is a keen SCUBA diver, sailor and Sci-Fi enthusiast.
José Gonçalo Teixeira Alves (Portugal)
Gonçalo Teixeira Alves is currently a Medical Student at the School of Medicine of the University of Minho, Portugal. Throughout his studies, he has worked in two research projects at the Life and Health Sciences Research Institute (ICVS) as a research volunteer and two others in clinical research. He has also participated in activities with social impact such as "Aldeia Feliz" and a workshop on Sports Traumatology organized by the University of Minho's Medical Student Nucleus (NEMUM).
Between 2018 and 2019 he performed the duties of regional representative for a political organisation, which is currently becoming a political party in Portugal.
In 2019 he attended the ESA Academy's Human Space Physiology Training Course, learning about life in space and the physiological adaptations associated with it, Earth-based analogues for space medicine research, as well as current and potential future approaches to mitigate the effects of weightlessness on the human body.
He is currently working in a research project as volunteer, assessing the use of Neurofeedback in the treatment of patients with Obsessive Compulsive Disorder.
Web & Newsletter Coordinators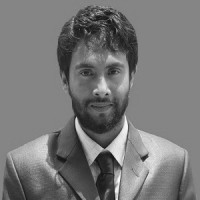 Md Nazmus Sadat (Bangladesh)
Nazmus Sadat is a life-long space passionate who wishes to be part of a space entity someday and also wishes to establish Space Agency in Bangladesh. He is an Urban Planner and in his undergraduate courses, he had found GIS and Remote Sensing tools and applications for analyzing and making decision  on Humanitarian issues, Environmental problems, Disaster related issues, Space Studies etc.
He has researched on Environment system within ISS for ISS R & D conference 2017 and he has also led the establishment of Planner's Research Forum (PRF) in his university which is focused on RS for solving Spatial problems. He is also trying to coordinate between PRF and Sentinel Asia Satellite System of JAXA for Disaster Management in Bangladesh.
Nazmus is open to improving himself, learning new things and understand; and is sure that being part of SGAC's community will provide him with the sufficient knowledge, mindset and skill sets necessary for future paths in Space community.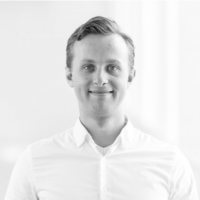 Jules Lancee (Netherlands)
Jules is a Dutch biomedical engineer and private pilot, working at the innovation team of the Radboud university medical center in The Netherlands. In his work he is actively exploring emerging technologies, like Artificial Intelligence, Virtual Reality, and 3D printing in the terrestrial healthcare setting. It's his role to demystify these new technologies through innovation projects with patients and healthcare professionals, and describing what the future of health and care might bring.
He also shows how these new, often digital health tools, will benefit the health and medical needs of astronauts on future deep space missions. It's his goal to bridge the worlds of space and healthcare (innovation) to eventually send humankind on a healthy journey to the Moon, Mars and beyond. He regularly gives presentations and workshops on these topics and from 2017 on he helped set up the Global Network of Healthcare Innovation Centers (twitter), in order for healthcare institutions to leverage the power of these new technologies. 
Past Founding Members
Oluwafemi Funmilola (Nigeria)
Juan Carlos Mariscal Gómez (Mexico)
Laszlo Bacsardi (Hungary)