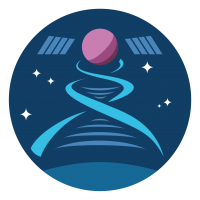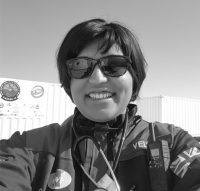 Rochelle Velho (UK)
Rochelle Velho is the Medical Officer for the Mars AMADEE18 mission. She is an NIHR Academic Clinical Fellow (ACF) in Anaesthesia and Intensive Care Medicine affiliated to the University of Warwick. While she was at Birmingham medical school, her research into optimisation of emergency medical countermeasures on Earth and space led to a presentation at the 2011 European Space Agency space medical workshop and a space medical elective that resulted in the AsMA Stanley Mohler scholarship. Rochelle used this initial research experience as a springboard to obtain her Masters in Public Health (MPH) by investigating optimum methods of major incident plan training in NHS hospitals.
Her current research focuses on Mars analog astronaut health as a Crew Medical Officer for the Austrian Space Forum (OeWF). In addition, she loves teaching and has established a Human, Space and Extreme Physiology special study module for medical students at the University of Birmingham.
In addition to her research, her roles on numerous space life science committees reflect an insatiable passion for furthering aerospace medical research and development. In particular, her executive roles with the UK Space Environments Association (UKSEA), and UK Space Life and Biomedical Sciences association (UK LABS) have involved co-chairing numerous conferences for the international; Space Medicine community. At present, as part of UKSEA and LABS, Rochelle is helping to establish a Cochrane systematic review group to develop evidence based guidelines for aerospace medicine.
Overall, her clinical and academic pursuits reflect her aspiration to establish herself as an Aviation and Aerospace Medical expert in the UK.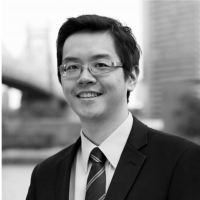 Anthony Yuen (Australia)
Anthony Yuen is currently an emergency physician in pediarics and an Assistant Professor of Clinical Emergency Medicine at NewYork Presbyterian-Weill Cornell Medical Center. He received his medical degree as well as a bachelor degree in mechanical and space engineering from the University of Queensland in Brisbane, Australia. Prior to medical school, he was the Chair of the 2006 Queensland Youth Aerospace Forum and attended the 2007 Space Station Design Workshop in Sydney.  His experiences span areas as diverse as ramjets, global health, artificial hearts and medical simulations. His eventual goal is to develop innovative approaches that encompass medicine, engineering and technology to overcome the challenges of long duration space flight on the human body.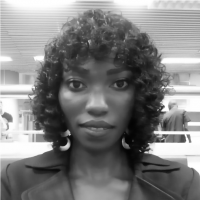 Oluwafemi Funmilola (Nigeria)
Funmilola Oluwafemi is a Bio-scientist currently working at the Space Life Science Unit of the Space Agency of Nigeria – National Space Research and Development Agency (NASRDA), Abuja, Nigeria. She is also a teaching staff at the Institute of Space Science and Engineering (ISSE), Abuja, Nigeria affiliated to the African University of Science and Technology (AUST), Abuja, Nigeria.
She is the Microgravity Research Lead at NASRDA. She had her M.Sc degree in Membrane Biochemistry and Biotechnology while her B.Sc degree was in Biochemistry. Some of her researches include: working with reduced gravity on plants using microgravity simulation equipment in order to have a solution to space food and nutrition especially in a long term space travel which also usually leads to benefits in relation to the Sustainable Development Goals (SDGs); studying of the effect of Space environment (weightlessness and radiation) on human physiology and psychosocial in relation to its effects on cardiovascular system and musculo-skeletal system being negated by balanced space nutrition and exercise; research on the Environmental Control and Life Support System (ECLSS) for proposed crew to celestial bodies (Moon, Mars and Venus) and on the new approach to "Life Support System" of "Martian Spacesuit Design and Safety" as it is a novel spacesuit; and using space observation to study microplastics pollution in water-bodies and using space technology for national/global water management. She has several academic and moral awards and diverse international and national publications in her areas of research.
She is an active member of multiple volunteer organizations such as: Space Safety and Sustainability Project Group of Space Generation Advisory Council (SGAC) as the Group Lead of Space Environment Working Group; New York Academy of Sciences by mentoring teenagers having interest in astronomy and space activities; She was also part of the Organising Committee of both 1st Microgravity Workshop and 1st African Space Generation Workshop (AF-SGW) that held 2017 in Nigeria.
Juan Carlos Mariscal Gómez (Mexico)
Juan Carlos Mariscal Gómez is a Computer Engineer from the National Autonomous University of Mexico.  He is currently CEO and founder of Dereum Labs, a startup focused on developing space exploration robotics and its Earth-based applications.  As well he serves as NPoC in Mexico for SGAC and as a permanent member of the Space Exploration Project Group of the organisation. From 2014 through 2018 he leaded the student team UNAM Space, aimed to designing and building autonomous rover prototypes, which contested in three NASA competitions; recognized with the Hans von Muldau Team award by the IAF and Student-Researcher by the Mexican Space Agency for the International Student Education Board during the IAC in 2016. He attended the Southern Hemisphere Space Studies Program 2017 from the International Space University in Adelaide, Australia.  His experience in analogue missions consists of his contribution as Principal Investigator and Technical Support team member in PMAS 2017 of SGAC and his role in crew 201 of MDRS as executive officer.
His main investigation and work line is Artificial Intelligence for mobile robots that he wants to apply to space exploration and building the baseline for low-cost, sustainable, scalable robotic missions and its applications to help emerging countries integrate to the space sector.
He also works constantly as volunteer coordinating outreach activities to promote space situation awareness and space policy matters in Mexico, pursuing a long-term Mexican space program.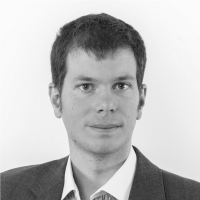 Laszlo Bacsardi (Hungary)
Laszlo Bacsardi is computer engineer, currently works at the University of Sopron, Hungary as associate professor. He wrote his PhD thesis on the possible connection between space communications and quantum communications at the Department of Telecommunications, Budapest University of Technology and Economics, Budapest, Hungary in 2012.
Dr. Bacsardi is the Vice President of the Hungarian Astronautical Society (MANT), which is the oldest Hungarian non-profit space association founded in 1956. He was founding member of a Hungarian SETI Working group. Furthermore, he is member of Institute of Electrical and Electronics Engineers (IEEE), the American Institute of Aeronautics and Astronautics (AIAA) and the Scientific Association for Infocommunications Hungary (HTE—an IEEE and IEEE ComSoc sister society).
In 2017, he became the first Hungarian who has received the IAF Young Space Leadership Award from the International Astronautical Federation. He has joined the Space Generation Advisory Council (SGAC) and served as the Hungarian National Point of Contact between 2012-2016 and as an executive member, he was Regional Events Coordinator between 2016-2018. He was honored as SGAC Member of the Month twice (November 2014 and March 2016). Right now he is following the activities of the organization as an SGAC Alumni member.
He has more than 100 scientific publications and consulted numerous students.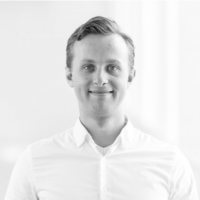 Jules Lancee (Netherlands)
Jules is a Dutch biomedical engineer and private pilot, working at the innovation team of the Radboud university medical center in The Netherlands. In his work he is actively exploring emerging technologies, like Artificial Intelligence, Virtual Reality, and 3D printing in the terrestrial healthcare setting. It's his role to demystify these new technologies through innovation projects with patients and healthcare professionals, and describing what the future of health and care might bring.
He also shows how these new, often digital health tools, will benefit the health and medical needs of astronauts on future deep space missions. It's his goal to bridge the worlds of space and healthcare (innovation) to eventually send humankind on a healthy journey to the Moon, Mars and beyond. He regularly gives presentations and workshops on these topics and from 2017 on he helped set up the Global Network of Healthcare Innovation Centers (twitter), in order for healthcare institutions to leverage the power of these new technologies.