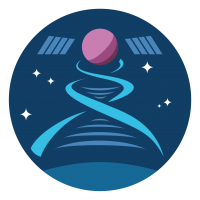 The Space Medicine and Life Sciences (SMLS) Project Group currently has the following committee roles open. All members of the SMLS project group are welcome to apply.
Vice Lead
To support the co-leads in enacting the strategic vision for the SMLS Project Group
Responsibilities include:
To work with the co-leads on creating and reviewing the strategic roadmap for the project group
To provide guidance to the committee on the execution of the objectives and vision of the project group
To manage administrative activities needed to support the work of the project group
To organise committee meetings and keep up to date minutes
Position Available: 1
Membership Liaison
To actively engage with and support the membership of the project group.  One liaison oversees Slack while another oversees Twitter and LinkedIn.
Responsibilities include:
To support development of effective communication channels to the membership to share opportunities and highlight our activities
To bring questions and ideas from the membership to the committee
To support the Website Coordinator with content 
To ensure compliance with GDPR in our communication
Positions Available: 2
Events Coordinator
To coordinate Space Medicine and Life Sciences related activities throughout the year
Responsibilities include:
To keep an up-to-date list of events for the project group membership and communicate that via our website
To liaise with the greater SGAC organisation in regards to promoting SMLS members to SGAC events
To develop and assist in Space Medicine themed working group and streams at SGAC-run events
To lead a team to develop and coordinate a SMLS workshop annually
Positions Available: 2
Website Coordinator
To support the ongoing website maintenance and online presence of the project group
Responsibilities include:
To manage the project group website with updating the website with content
To assist Membership Coordinator with social media related content
To organise content to be sent out to the membership via our mailing list
Positions Available: 1
Research Coordinator
To coordinate project group-supported research
Responsibilities include:
To support existing project group research projects and assist with connecting the research with collaborators internally and externally
To develop new research ideas into feasible projects
Positions Available: 2
Eligibility and Application Process
Applicants for Project Group Committee positions must be:
To apply, please login to your SGAC member account and then click Apply Here button below.  Please provide your CV and an application letter no longer than 2 pages outlining your suitability for the role and your vision for how you can contribute to the Project Group through your position. 
If you have any questions, please contact [email protected] 
Applications are closed.