SGAC held elections in January to elect the next regional coordinators in the Asia Pacific and Middle East Regions.
We are happy to announce the selection of Ahmad Abdulkarim Murad Mohamad (UAE) as the new regional coordinator for the Middle East, and Zihua Zhu (China) and Shashank Khurana (India) as regional coordinators for the Asia Pacific Region.
Detailed election results and the profile of the applicants follows. We would like to take this opportunity to thank outgoing Regional Coordinators, Behnoosh Meskoon (Iran) and Suresh Bhattarai (Nepal), for their years of service in this role.
Asia Pacific Regional Coordinator Election Report
The election received two applications for two regional coordinator positions. The applicants were:
Zihua Zhu (China), current regional coordinator for the Asia Pacific Region
Shashank Khurana (India), AP-SGW 2017 manager
After discussions within the region and a Q&A between the NPoCs and the applicants, we proceeded with voting. 17 NPoCs out of 23 took part in the election. Of the votes received:
100% supported the election of Zihua Zhu to the position.
76.5% supported the selection of Shashank Khurana to the position, with 11.8% objecting, and 11.8% blank votes.
As such, both Zihua Zhu and Shashank Khurana have been elected to the position.
Middle East Regional Coordinator Election Report
The election received four applications for one regional coordinator position. 7 NPoCs out of 9 took part in the election, with the following result:
Ahmad Abdulkarim Murad Mohamad (UAE) – 42.9%
Ghanim Alotaibi (Kuwait) – 28.6%
Azza al Bakr (UAE) – 14.3%
Saeed Jafari (Iran) – 14.3%
As such, Ahmad Abdulkarim Murad Mohamad has been elected to the position.
About the Elected
Ahmad Abdulkarim Murad Mohamad (UAE)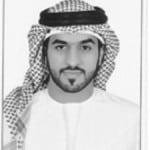 Ahmad graduated from UAE University with Excellence and Honor in Electrical Engineering. He has experience in electricity generation and distribution systems. Also he designed and lunched a three cluster and hybrid rockets in order to study and investigate Atmospheric properties by ejecting CanSat in targeted elevation, Moreover, he experienced Zero-Gravity in Parabolic-Flight with collaboration of JAXA. He has many effective contributions in volunteering activities, such as reinforcing national identity for all community parties over enabling him by Watani cooperation as the leader of Watani volunteering team in Easter district in UAE. In addition, he is distinguished and effective member in Young Future Energy Leaders with selective youths all around the world. Currently, he is working with national elites in designing and manufacturing CubeSat which will be launched in 2018.
This is what Ahmad had to say about his election:
"I'm really delighted to hear that I've been selected as one of the Middle East RCs. I am so thankful for the for the trust you gave in selecting me, and I will make sure to be more than worthy to this trust and responsibility."
Shashank Khurana (India)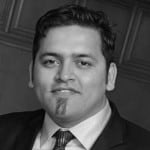 Dr. Shashank Khurana is currently an Assistant Professor at Birla Institute of Technology and Science (B.I.T.S.) – Pilani in Dubai (UAE) in the Department of Mechanical Engineering, with Postdoc experience and PhD and Masters' Degree in Aerospace Engineering. He has been associated with S.G.A.C. as a membersince 2009, and a working member of I.A.A. (International Academy of Astronautics) Study Group on "Public/Private Human Access to Space: Earth Orbit and Beyond" since January 2013, National Point of Contact (NPoC) for India since 2016, and organized Asia–Pacific Space Generation Workshop (APSGW) as a Program Committee Member in 2015, and as Event Manager in 2016 and 2017. He has been working towards spreading the awareness about Space Education and promoting Space Activities during his respective stays in different countries of Asia including Japan, China, India and U.A.E. thereby encouraging the students and young professionals to takeup challenging careers in the exhilarating world of Aerospace.
This is what Shashank had to say about his election:
"I am happy as well as humbled on being selected as the Regional Coordinator for the Asia–Pacific Region. It has been a great learning experience working with different colleagues for various activities and events towards achieving the objectives of SGAC. Hereby, I would like to thank the all the NPoCs in Asia–Pacific Region towards supporting me, and considering me suitable for this position, and the SGAC Executive Committee. I am excited on going ahead with this position, and looking forward to continue working with the kind assistance of all the colleagues."
Zihua Zhu (China)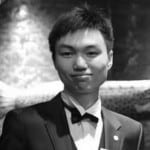 Zihua Zhu graduated from the University of Adelaide with an Honours degree in Mechanical and Aerospace Engineering. He has been actively involved with Space Generation Advisory Council (SGAC) since 2013 and took the tenure of Regional Coordinator for Asia-Pacific in 2015. Since then, he has organised and overseen the development of four successful SGAC's regional workshops– -Asia- Pacific Space Generation Workshop (AP-SGW) which now becomes the critical channel to connect the next generation of space people in the region towards to a plausible collaboration in the future. He also initiated the concept of the 10-year 'Road Map' in Asia-Pacific to bolster the suitable development of SGAC in the region Zihua participated International Space University's Southern Hemisphere Space Studies Program (SH-SSP) in early 2017 and was honoured as the valedictorian. Later after the program, Zihua received a full scholarship to participate Dubai Business Internships Program (DBI), under the patronage of His Highness Sheikh Mohammed bin Rashid Al Maktoum, Vice President, Prime Minister of UAE, Ruler of Dubai. Zihua recently just finished his 12-week internship at AREA 2071 in both the Executive Office of HH and Dubai Future Foundation, an initiative to bring cross-border innovation ecosystems together to form an ecosystem cluster. He also lately published a LinkedIn article discussing how to build a space entrepreneurship ecosystem in China with his working experience from AREA 2071.
This is what Zihua had to say about his election:
"I would like to thank for the support from my colleagues and the faith they put in me. I am very excited and ready to continue my second term as RC that will fulfill the plan as promised to our members in the region– -building a sustainable community that will underpin future collaboration."