SGAC welcomes new team members!
SGAC is proud to announce the following appointments to our team after the latest round of vacancy applications.
Reports Team Co-Lead – Dhanisha Sateesh 
Projects Group Co-Coordinator – Morgane Lecas 
SGFF 2023 Deputy Manager – Madison Telles
Human Resources Team Member – Farah Diya Yasmine
SGx 2023 Deputy Manager – Ashley Peter
Dhanisha Sateesh
Reports Team Co-lead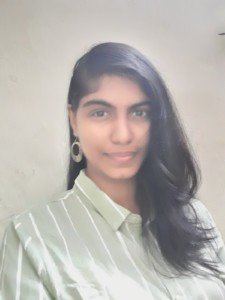 Dhanisha is a final year undergrad pursuing Aerospace Engineering and loves researching about supersonic flows, trajectory designs and implementing sustainability in space. She enjoys volunteering at several organizations like WoAA (Women of Aeronautics and Astronautics), Moon Village Association and SGAC. Passionate about improving diversity in the space sector, she is an active part of various ally and support groups. She is also fond of reading and writing and has written various short stories and poems along with several technical articles.
Morgane Lecas
Project Groups Co-Coordinator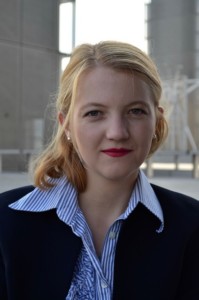 Morgane Lecas is currently a Business Analyst at Astroscale working on building a business case for In-Orbit Services and developing market intelligence and strategy to build a safe and sustainable space environments across all orbits. At SGAC, she is the Sustainability Policy Lead within the Space Generation Advocacy and Policy Platform (SGAPP). Passionate about fostering a space community, she has been an active member of SGAC for a few years, participating in events and working previously as the Onboard Lead and then the Newsletter Lead for the Space Safety and Sustainability Project Group.
Previously she was a legal intern at Japan Aerospace Exploration Agency (JAXA) and completed the MSc. In Space Studies at the International Space University (ISU). She has a background in space law and policy having graduated from Leiden University with an LL.M in Public International Law and Paris Saclay University with a Master in Space Law and Telecommunications and previously worked in Export Control for Safran Electronics & Defence. Her interests focus on space safety and sustainability, ESG in the space sector, space in support of SDGs and outreach to younger generations.
Madison Telles
SGFF 2023 Deputy Manager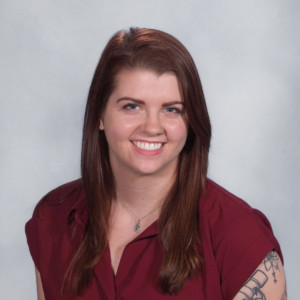 Madison is currently a Systems Engineer in the Safety and Mission Assurance department at Virgin Orbit, a small-satellite launch company, based in Long Beach, CA, USA. Her role covers a multitude of responsibilities, including risk management, launch licensing, and international spaceport development. Madison graduated in 2019 from Stevens Institute of Technology, earning a Bachelor's of Engineering in Mechanical Engineering with a secondary specialty in Pre-Law and Public Policy. She has previously been involved in a number of SGAC flagship events, including organizing efforts for SGx 2021 and SGFF 2022.
Farah Diya Yasmine
Human Resources Team Member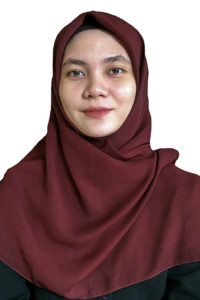 Farah Diya Yasmine or known as Yasmine is from Madura, Indonesia. Yasmine is a graduate of the Faculty of Law, Universitas Trunojoyo Madura, Indonesia. She took an international law concentration during her student year and wrote a bachelor thesis, "The Utilization of Moon Natural Resources of Countries". She was a national constitutional debater and a MUNer. Currently, she is pursuing her career as a founder, legal researcher, HR, and part-time tutor. For additional information, Yasmine loves reading, writing, and painting in her free time.
Ashley Peter
SGx 2023 Deputy Manager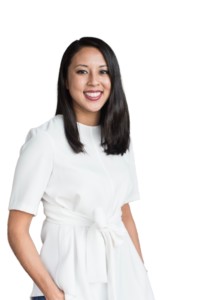 Ashley Peter leads the Common Exploration Systems Development Programmatic & Strategic Integration's schedule analysis team at NASA Headquarters in Washington, D.C. As a part of the Artemis missions, her office is responsible for the overall programmatic integration of the Space Launch System, Orion Multi-Purpose Crew Vehicle, and Exploration Ground Systems programs for deep space human exploration. Prior to this role, she was a consultant at Booz Allen Hamilton, supporting data analytics projects with NASA and the U.S. Navy. Ashley holds an M.A. from George Washington University's Space Policy Institute, where she conducted research on emerging space nations' motivations for establishing space agencies, and a B.S. from MIT in Earth, Atmospheric & Planetary Sciences (EAPS) and Management Science. Additionally within SGAC, she was a member of the SGx 2022 Organizing Team on the Programs Team. Ashley now spends her free time playing golf after retiring from soccer and enjoys traveling and trying new restaurants in D.C. (when she can get a reservation).