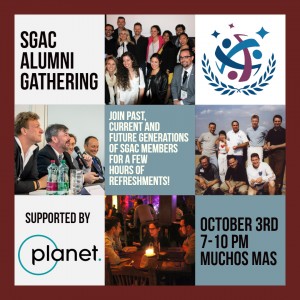 4th Annual SGAC Alumni Gathering at IAC in Bremen!
After three successful alumni gatherings at previous International Astronautical Congresses, SGAC is pleased to announce that its 4th Annual Alumni Gathering at the IAC will take place this year in Bremen, Germany!
Location: Mucho Más
Am Wall 136, 28195 Bremen, Germany
Directions on Foot: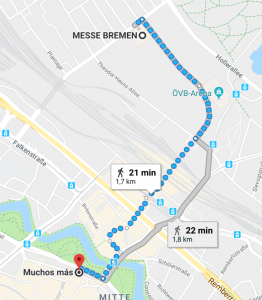 Directions By Public Transportation: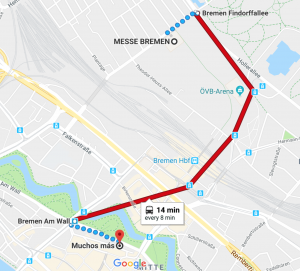 Date: Wednesday October 3rd 2018
Time: 7 to 11 pm
Join us for some light refreshments and an opportunity to network with past, current and future members of the SGAC community.
Additional food items and drinks will be available for purchase.
We wish to thank Planet for their generous support of this event.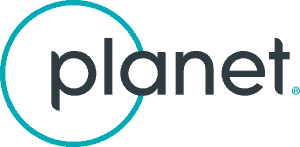 Who are the SGAC Alumni?
SGAC Alumni are:
SGAC members (with a registered account on our website) who have not interacted with SGAC in the past three years.
Those who care about the SGAC mission and vision, but are over the age limit of SGAC (past their 36th birthday).
If you are an alumni, reconnect with us. Either join our mailing list or send an email to the SGAC Alumni Lead Ali Nasseri at ali.nasseri@spacegeneration.org.