SpaceGen

Entrepreneurs

Forum
Date: Thursday, 4th of October
Time: 2:55pm – 5:30pm
Location: 
– CCB Hansesaal in the Conference Center, Bremen (GNF)
– Room Foyer in the Conference Center, Bremen (Cocktail Reception)
---
Kindly sponsored by:
---
About the Event
The SpaceGen Entrepreneurs Forum is an event organised by the Space Generation Advisory Council as part of the Global Networking Forum during IAC. It is designed to connect entrepreneurs and potential entrepreneurs with start-up veterans and Venture Capitalists, Investors, Business Angels and Business Incubators. This event is set to attract proactive and high-calibre entrepreneurs that are passionate about commercial space (both upstream and downstream) and are looking to meet with mentors/VCs/Investors. The SpaceGen Entrepreneurs format is the following:
Startup ecosystem panel (30 min): the panel will feature several prominent space entrepreneurs, investors and experts from the space startup world sharing their experiences and tips for success.
TED-style talks (30 min): Three inspiring entrepreneurs and space advocates from all over the world will share their personal stories related to space. Learn about the challenges they overcame, their experiences along the way, and how they found their path to success.
Networking cocktail (1h15): after the event there will be a networking cocktail for entrepreneurs and potential entrepreneurs to meet with investors, VCs, business incubators and members of the wider space landscape.
Location
The startup ecosystem panel and the TED-style talks will be held at Hansesaal in the Conference Center from 2:55pm to 3:55pm on Thursday 4th of October. After this, there will be a networking cocktail for selected entrepreneurs, investors, business angels, and other members of the space community (Room Foyer at 4:15pm).
Applications to win a speaking slot
Are you an entrepreneur with a start up or have a unique story to share related to space?
What kind of life lessons or concepts would you transmit to inspire attendees?
What were the challenges you encountered and how did you overcome them?
Ultimately, what is the source of your passion and why do you dedicate all your efforts to space?
From SGAC, we are providing an opportunity to three people to show their passion, talent and vision. The talk is meant to explore the human side of space, from the entrepreneur running a startup to the esoteric with an inspiring research project.
A glimpse of last year's SpaceGen Entrepreneurs GNF:
For privacy reasons YouTube needs your permission to be loaded. For more details, please see our
Privacy Policy
.
I Accept
Characteristics of the Ted-style talk:
Time: 10 minutes
Topic: personal story behind your space startup or idea. This is not a business pitch event, rather it is about telling a story around space to inspire attendees around the theme of entrepreneurship.
Format: inspired by the TED talks format (Examples)
Potential audience: Hansesaal in the Conference Center is the main plenary stage with capacity for around 1,500 attendees
SpaceGen Entrepreneurs Forum is part of the IAF Global Networking Forum programme (GNF programme). Your talk will be recorded and posted on the International Astronautical Federation Youtube channel. IAC 2018 attendees, SGAC members, entrepreneurs, investors, etc. will watch you on stage. The 3 space entrepreneurs giving a talk will be invited to the networking cocktail at 4:15pm at room Room Foyer.
This is your chance to showcase your story to the international space community!
---
How to register for the networking cocktail:
After the conclusion of the startup ecosystem panel and the entrepreneurs talks at SpaceGen Entrepreneurs, there will be a networking cocktail to connect space companies, startups, entrepreneurs, potential entrepreneurs, investors, business incubators and startup experts. The SpaceGen Entrepreneurs networking cocktail will be on Thursday 4 October from 4:15pm to 5:30pm in Room Foyer in the Conference Center, Bremen.
The spots to the networking cocktail are strictly limited and will be assigned on a first come first served basis. The attendance to this event is free of charge, as the SpaceGen Entrepreneurs is kindly supported by SGAC and its partners. To register for the SpaceGen Entrepreneurs networking cocktail please fill out the following registration form.
Start-Up Ecosystem Panel
Moderator
Manny Shar – Head of Analytics, Bryce Space and Technology
Manny is an expert in the UK commercial space sector, previously working as an analyst at UK's largest satellite company, Inmarsat, as well as for leading investment banks including Goldman Sachs and Barclays.
With experience working across industries from early stage investment to commercial model development, Manny managed analysis for a multi-billion-dollar portfolio of assets. He has supported cross-functional strategic business development activities and work in international consulting for complex business environments including Fortune 500, FTSE-100, and mid-size firms in the U.S. and Europe. Manny is actively involved with the Space Generation Advisory Council (SGAC) and advises numerous space start-ups, providing strategic business and technical insight.
Manny now leads consulting engagements for government and commercial clients at Bryce Space and Technology.
Panelist
Adnan Al Rais – Director, Remote Sensing Department, Mohammed Bin Rashid Space Centre (MBRSC); MARS 2117 Programme Manager; EMM Deputy Project Manager – Ground Station
As a director of the Remote Sensing Department in Mohammed Bin Rashid Space Centre (MBRSC), Adnan and his team are responsible for all downstream activities of MBRSC space missions.
This includes the Ground Networks Operations and maintenance, Satellite Operations, Satellite data processing, Applications and value-added products development, Interfacing with the end users; locally and internationally, as well as commercializing MBRSC products and services. Currently, he is working on the preparation of the ground segment to support MBRSC upcoming missions: KhalifaSat and Emirates Mars Mission – Hope. Adnan was part of the team that built the first ground station at the Emirates Institution for Advanced Science & Technology (EIAST) in 2007 and also worked with the team building the ground segment of the DubaiSat satellite series, introducing commercial ground support services and antenna hosting services at EIAST's Ground Station in Dubai.
In addition, Adnan is managing the Mars 2117 strategy, working on setting up the strategy to build a full settlement on Mars and send human to Mars by 2117. Adnan has published and presented a number of papers in the areas of remote sensing and satellite image applications. He holds a Bachelor's in Computer Engineering from Khalifa University, Sharjah.
Panelist
Robert Boehme – Founder and CEO, PTScientists
Robert Boehme is founder and CEO of PTScientists. He took his childhood passion for science fiction to the next level when, together with six friends, he founded the "Part-Time Scientists" and entered the Google Lunar XPRIZE. Over the past decade he has grown the team from a small group of passionate volunteers, to a full-fledged new-space company, employing over 50 people.
Robert wants to increase access to space and enable non-traditional players to take part in lunar exploration. His vision for the future involves developing reusable infrastructures on the Moon that could be used as a blueprint for enabling deeper exploration of the solar system.
Before taking the leap from "part-time scientist" to full time CEO, Robert spent his time as an IT Security specialist working with the German government. He's probably the only person (foreign agencies aside!) to successfully to hack all eight generations of the so-called "Merkel Phone", the secure phone that German politicians use – but thankfully he was just testing for security flaws.
Panelist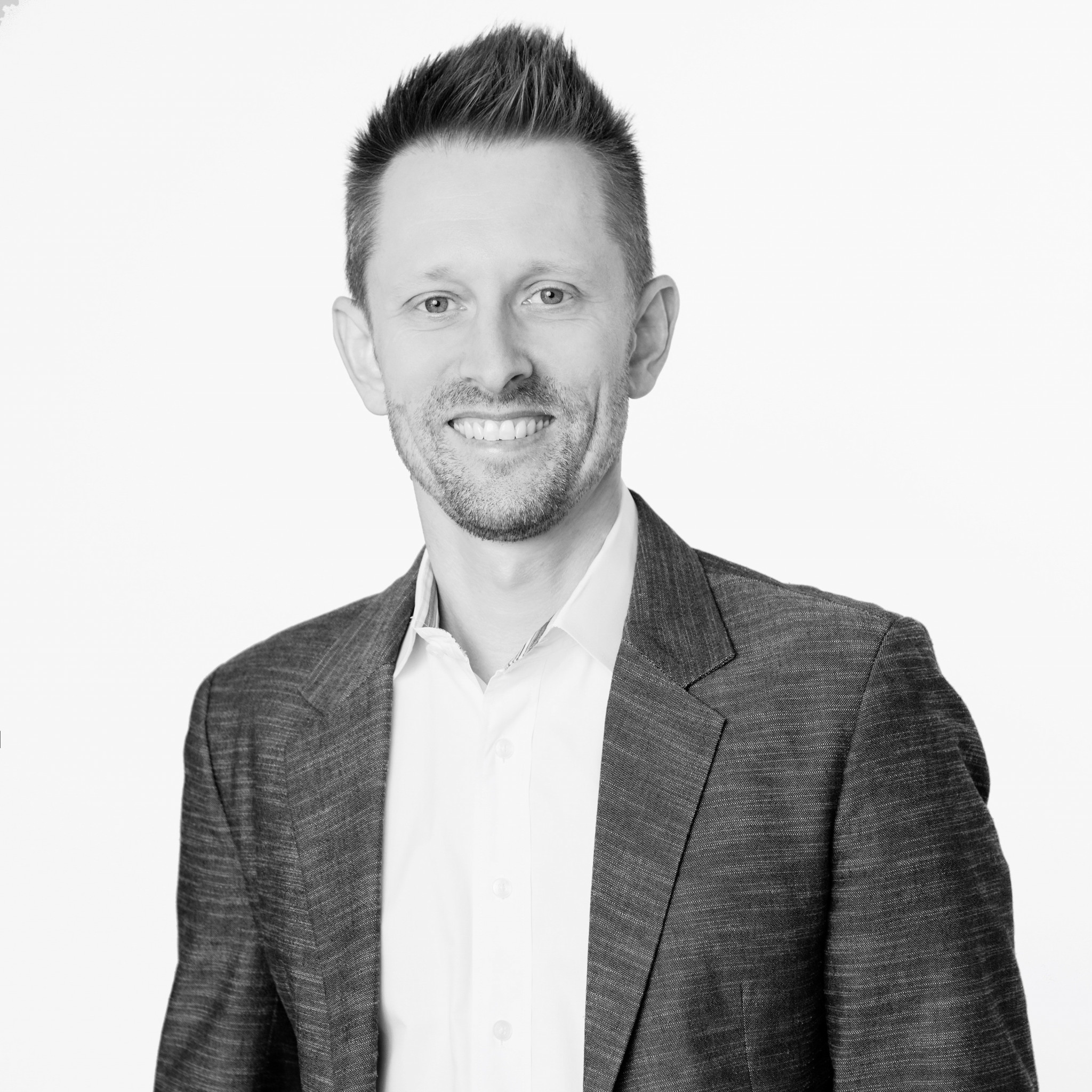 Dr Chris Boshuizen – Operating Partner, Data Collective VC
Chris is an Operating Partner at Data Collective VC, a boutique investment firm specialising in deep tech and data-driven science and engineering companies. In 2014 Chris was won an Advance award in the manufacturing category, and also the overall Global Australian of the Year award winner. He has subsequently become a member of the Advance Board of Directors.
Chris was the co-founder of Planet Labs, a company providing unprecedented daily, global mapping of our changing planet from space. As the company's CTO for five years he took the company from the drawing board to having launched more satellites into space than any other group in history, completely transforming the space industry along the way. Fundamental to Chris's approach is a dedicated investment in people, especially youth and recent graduates, to create a powerful, connected global workforce capable of achieving anything.
Chris was previously a Space Mission Architect at NASA Ames Research Center.  After working on a number of traditional spacecraft programs at NASA, Chris co-created Phonesat, a spacecraft built solely out of a regular smart phone. The cost was so low, and the concept so simple, that space exploration is now within grasp of the everyday person, and many other groups around the world are pursuing their own low-cost space programs as a consequence.
Whilst also at NASA, he established Singularity University, a school for studying the consequences of accelerating technological development. Initially fulfilling the role of Interim Director, Chris helped raise over $2.5 million to establish the university, assembling the faculty and serving as co-chair for the University's Department of Space and Sciences. He was also previously the Executive Director of the Space Generation Advisory Council, and co-led the organizing committee for 5 Space Generation Congresses.
Chris received his Ph.D. in Physics and BSc. with honours from the University of Sydney. He is also an avid musician and released his first commercial album, VHS, in October 2018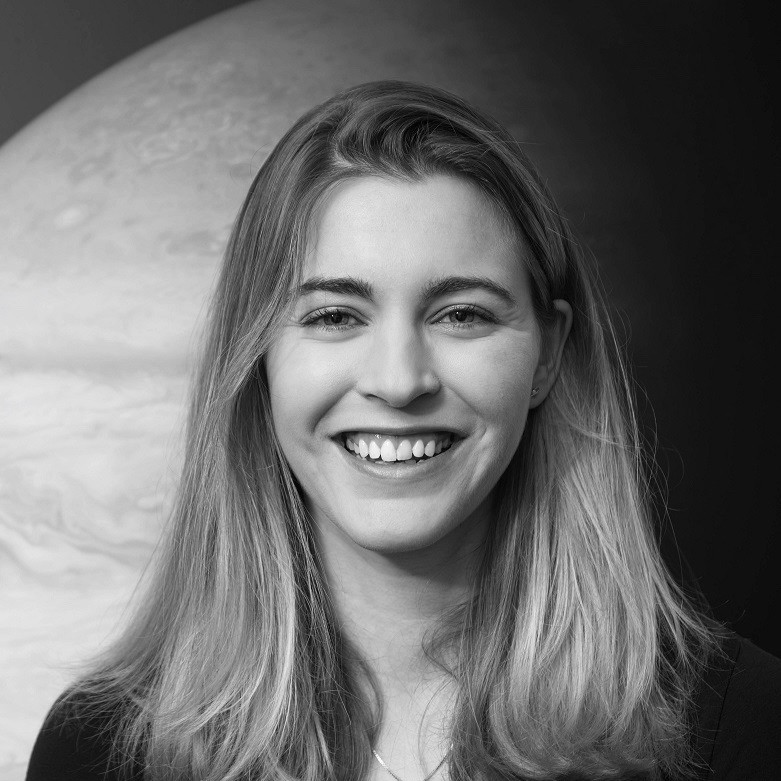 Harriet Brettle – Planetary science graduate student at the California Institute of Technology
Harriet Brettle is passionate about connecting and empowering individuals to advance the future space economy. As a planetary science graduate student at the California Institute of Technology, Harriet researches the stability of cyclones that have recently been discovered at Jupiter's south pole. She is the strategic partnerships team coordinator of the Space Generation Advisory Council, supporting its mission to connect students and young professionals to the wider space community. Harriet also advises space start-ups, providing strategic business and technical insight.
Prior to Caltech, Harriet worked at the Bank of England on medium term strategy and research, providing technical support to the European Banking Authority for quantitative impact studies and undertaking risk analysis of global institutions. She was also outreach coordinator for the Planetary Society in London, creating a platform for local and international astronomical organisations to collaborate with the Planetary Society in the UK.
Harriet has a keen interest in public engagement with space science, interactions between different fields relevant to space exploration, and the future of new space economy.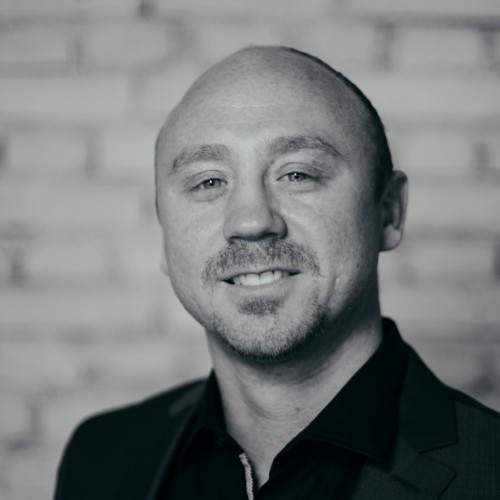 Kyle Acierno – Managing Director of ispace Europe
Kyle Acierno is the Managing Director of ispace Europe. He is responsible for executing business strategies with a specific focus on the lunar mining missions conducted in Luxembourg as a part of the Space Resources Initiative. Kyle has been working for ispace for two years as the Global Business Development Manager. In this role he secured a number of space agency and commercial agreements while starting new offices in Europe and the USA. Kyle specializes in lunar commerce and in 2015 won the Space Generation Advisory Council's Space Leader award.
Kyle holds a Masters in Space Studies from the International Space University and a Bachelors in International Security from Simon Fraser University, Canada. He is a member of The Hague Space Resources Working Group and the Moon Village Association.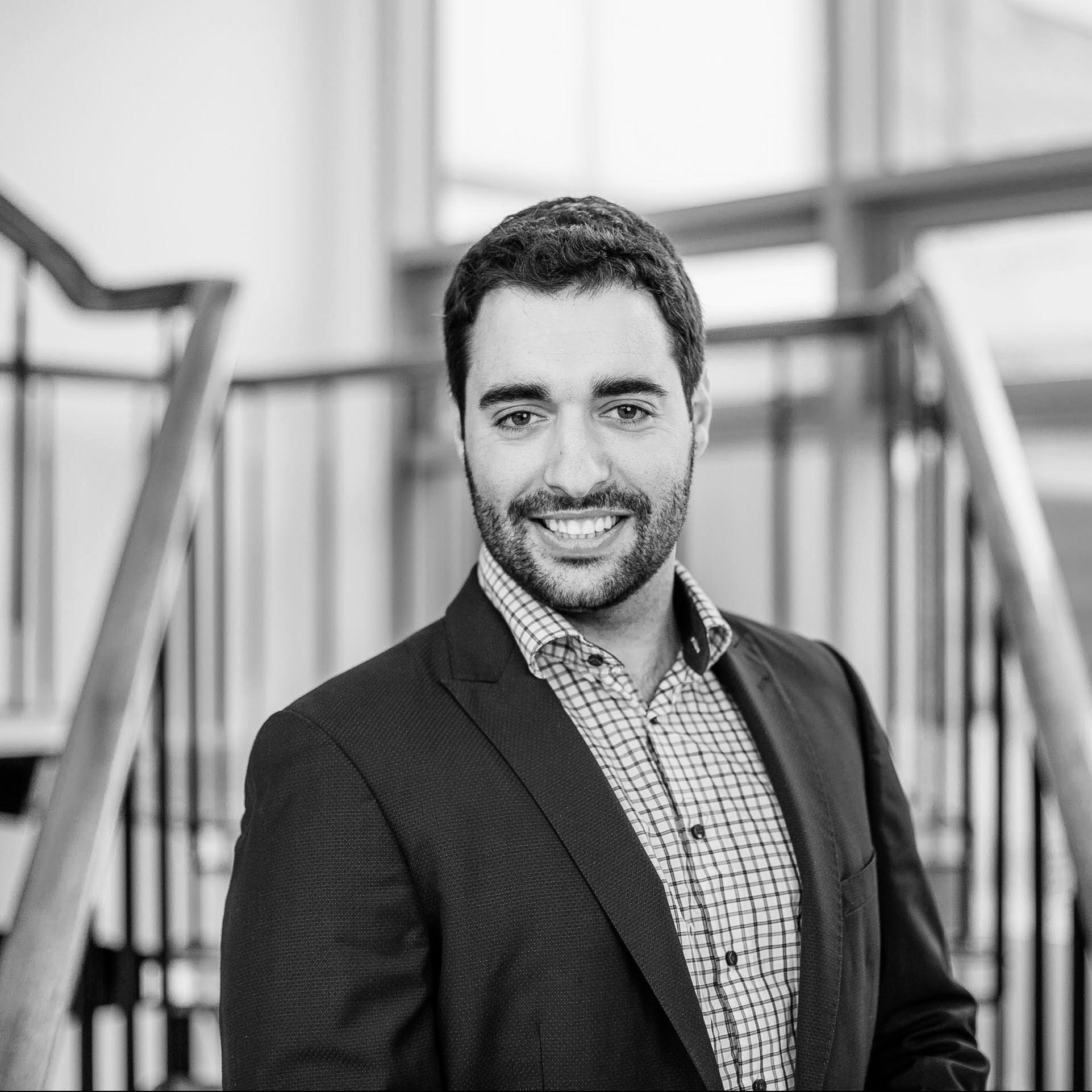 Rafel Jordà Siquier – Founder and CEO of Open Cosmos
Rafel Jorda Siquier is the founding director and CEO of Open Cosmos. He holds a master degree in aerospace engineering with a space technology specialisation.  Prior to Open Cosmos, he work on defence technologies for a big space corporation where he was granted an MBA and he was also part of disruptive start-ups in the field of space tourism and launchers. He is now leading Open Cosmos, a one-stop-shop space mission provider enabling everyone to use space technology as a tool.