SGAC announces the winners of the African Space Leaders Award for 5th AF-SGW
SGAC is proud to announce the winners of the emerging African space leaders award 2021 who will be sponsored to attend the 5th AF-SGW event on 26-27 November, 2021 to be held in
Stellenbosch, Western Cape, South Africa
.
This award will cover round trip travel costs up to 1000 dollars (USD) to attend the African Space Generation Workshop via economy airfare, accommodation, and visa costs for the three winners.
Congratulations!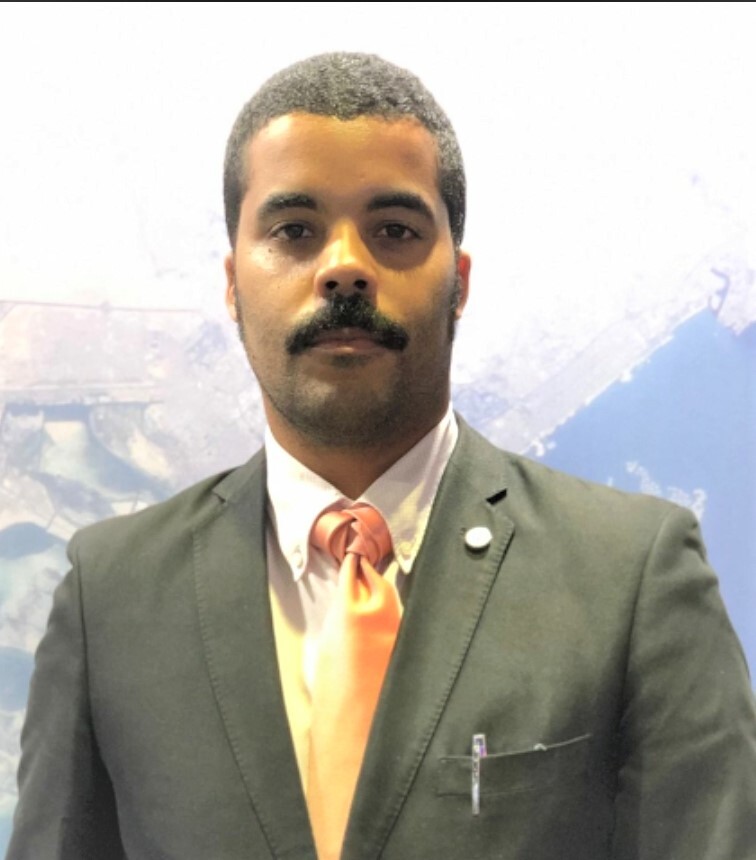 Marco Romero is Ballistic and Navigation Satellite  Specialist Angolan Space Program, who started his career at the Angolan National Air Force as Aeronautical Engineer. He has completed the Advanced Master in Space System Engineering at ISAE Supaero, France,  and is currently part of the European Space Agency Master of Science on Human and Robotic Space Exploration and Development Systems (SEEDS) Program.  Outside his studies, Marco leads the commission for the Studies of implementation of the Angolan Centre for Space Studies and is the National Point of Contact of SGAC for Angola, National Outreach Coordinator for IAU Office for Astronomy Outreach/National Astronomical Observatory of Japan, Open Cosmos Academy ambassador, World Economic Forum  Global Shapper, GIS and Remote Sensing External Consultant at all4innovation, COO of TodAeres and ISS Ambassador. His contributions to the space sector and other led him to be awarded as one of the African Space Industry Top 10  under 30, Space Generation Leadership, SGAC member of the month.
"To contribute to the development of Africa and the space sector has always been one of my main life goals. Receiving this award means for me the joy and unique opportunity to be able to inspire more young people and give them a platform where they can have their voices heard in all parts of the world. I thank the SGAC for playing (once again) a very important role in my career and for making it possible for me to materialize another career step. Many young Africans have made a brilliant path in the space sector and the fact that I was singled out among them to receive this award makes me even more motivated to continue working and honor the vote of confidence that was given to me."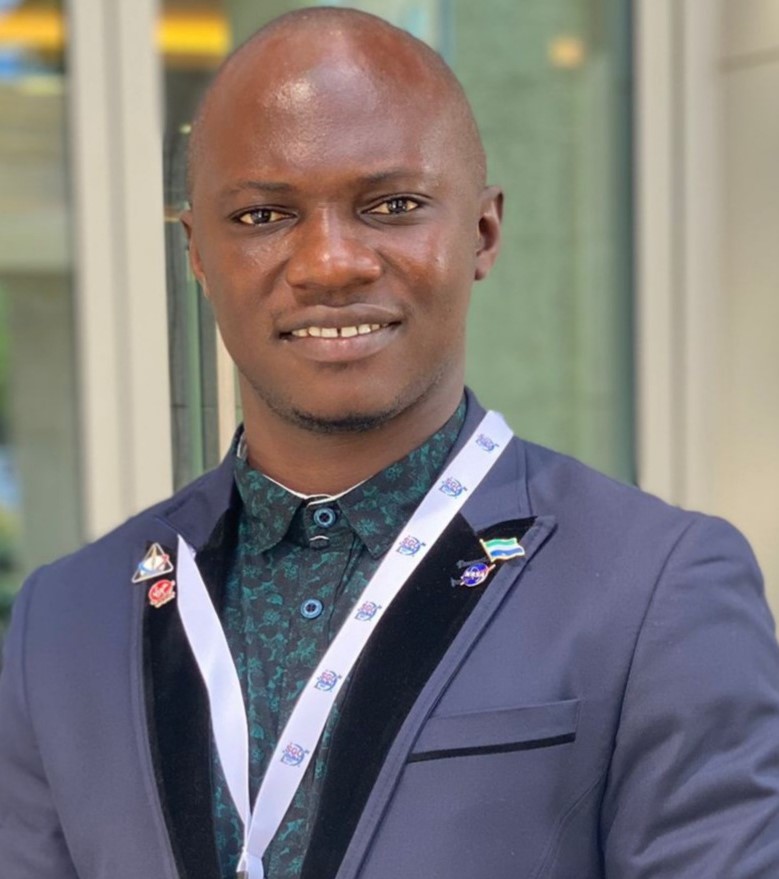 Alimamy Lewis Seray Conteh, is a graduating student, Bachelor of Mechanical Engineering Degree (Honours) at Fourah Bay College, University of Sierra Leone. He is co-founder and the Executive Director of STEAD Society, the National Point of Contact for Sierra Leone for the Space Generation Advisory Council (SGAC), National Outreach Coordinator for Sierra Leone at the Office of Astronomy Outreach, International Astronomical Union. He's a recipient for the 2021 Africa Space Industry Top 10 Under 30 innovators award by Space in Africa. Conteh was the African Union Commission Youth Scholarship award winner to attend the 8th African Leadership Conference on Space Science and Technology in Addis Ababa Ethiopia. He served as a PR and Communications team member for the 4th African Space Generation Workshop in Ghana. He's also part of the delegates organizing team for the 19th Space Generation Congress in Dubai. Alimamy is a STEM ambassador who's promoting space science and technology across the continent.
"I am elated to receive the African Space Leader Award. This shows my commitment and dedication towards supporting the development of an active space industry in the continent and across the globe.  It has been an incredible privilege to contribute to SGAC over the years, and I am fortunate to be part of such a passionate global community of volunteers. This award allows me to continue supporting SGAC while developing my own professional network."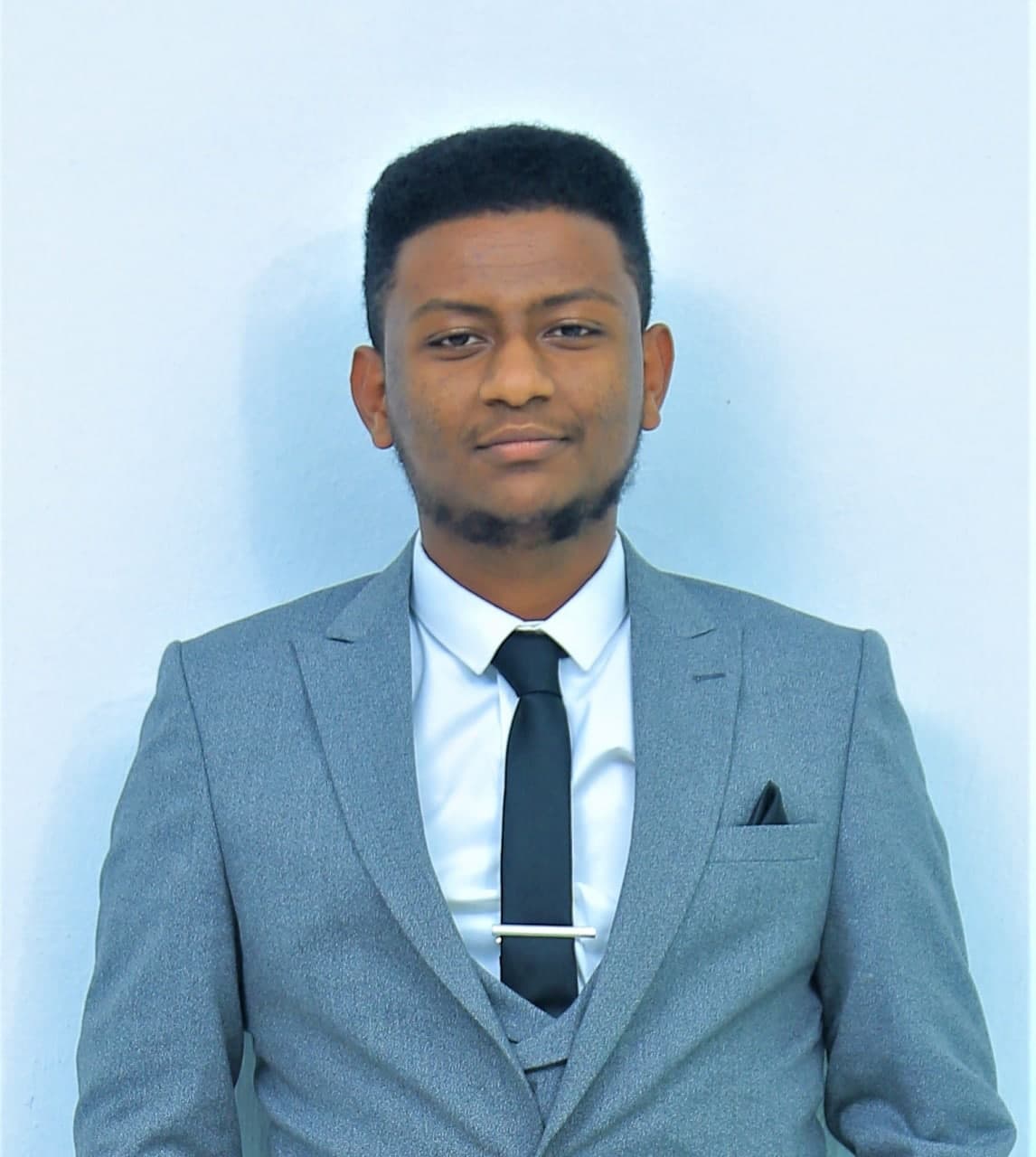 Kirubel Menberu is an Electro-mechanical Engineering fresh graduate from Addis Ababa Science and Technology University and currently Program Coordinator at Ethiopian Space Science society, Deputy National Outreach Coordinator (Dep. NOC) for IAU Office for Astronomy Outreach, and Program and outreach officer at IAU East African Regional Office for Astronomy Development (EA-ROAD). Kirubel has been engaged with the Ethiopian Space Science Society (ESSS) since 2013 and what started as participation has grown into committed volunteerism and leadership. He had served the ESSS in the graphics design team, event planning, and organizing, as an intern under the Marketing team and as internship coordinator Besides working as a volunteer for ESSS he had organized national and international events like Yuri's night and Cosmos Day, with SGAC Ethiopia NPoCs, was one of the LoC for the 3rd AF-SGW by SGAC, organized outreach activities for the very first IAU symposium in East Africa, Ethiopia "IAU: Symposium 356". In 2018 he was selected as one of the ESSS Youth Space Ambassadors for his achievements in outreach and awareness creation efforts under ESSS.
"I am immensely delighted to be awarded the African Space Leadership Award. SGAC has provided me with the perfect environment to build my future career in the space sector and I hope to contribute more and leave my own mark."