Small Satellites Project Group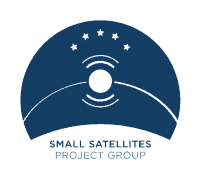 Small Satellites
Practically, any artificial satellite of low mass and low volume can be considered as a small satellite. A used definition in terms of weight and the role of miniaturization is provided below:
However, the definition can be enlarged to any system designed with the small satellite philosophy. This may include features such as commercial off-the-shelf components, modular systems, less redundancy, open sourcing, incremental missions, etc.
Over the past few years, small satellites have changed the landscape of space exploration. They facilitate quicker, cost effective and reliable access to space. This provides a potential opportunity to have smaller PROJECT GROUPS and encourages new actors to develop their capabilities in the space domain. Small satellites are encouraging spacecrafts to test and try novel methods and technologies (E.g. open source hardware and software, formation flying), which might not be under the purview of large scale satellites This remains the reasons as to why small satellites have been considered a disruptive technology by numerous space mission experts.
For privacy reasons YouTube needs your permission to be loaded. For more details, please see our
Privacy Policy
.
I Accept
What are Cubesats?
Copyright: Stephan Murphey
Small Satellites and the SGAC
Small satellite programs are particularly attractive since they are "affordable". There shall be no surprises in the near future, if more and more developing countries, groups from the academic world or even small teams of space enthusiasts develop their own space mission based on small satellites. The small satellite platform is catering to new actors such as developing countries, students, and amateurs. The SGAC recognizes the changing landscape of space exploration using small satellites and initiating the Small Satellite PROJECT GROUPS.
The objectives of the SSPG are split into three parts:
Career and project assistance for young professionals and students already active in the small satellite community.
Provide the small satellite community with up-to-date information on relevant topics, as well as recommendations regarding the directions to be taken for future research and development and/or policy and legal issues.
Attract young professionals and students to the world of small satellites and generally to the world of space exploration.
Activities
The SSPG objectives are carried out along 2 main axes of action:
Observing: The SSPG is a platform to analyze the trends and developments in the world of small satellites. Interdisciplinary teams shall concentrate on specific issues and publish reports with their observations and conclusions, as well as recommendations for the concerned community. Examples of issues are:
– The array of benefits of small satellite programs for developing countries;
– The launch opportunities and how they are expected to evolve;
– The modification brought to the rules of mission design by open sourcing.
Encouraging: The SSPG organizes thought competitions rewarding innovative ideas developed for small satellites or applicable to them. The reward shall be in the form of a scholarship to attend major conferences and workshop.
Click here to check out our flyer! We intend to publish our papers on this site later on.
Support our Team
We are constantly looking for cooperating partners. Is your company active in the field of small satellites? Would you like to show your support to our initiative? Please do not hesitate to contact us. The SSPG is looking forward to hearing from you!
Join our Team
The SSPG is run by volunteers, thanks to an international team from various backgrounds sharing a common interest in the small satellites world. The SSPG is constantly looking for motivated members. Are you interested in small satellites? Do you have ideas to share? Then join our team! Send your resume/CV and ideas to: sspg@spacegeneration.org
The Small Satellites Project Group was initially created by Guerric de Crombrugghe, Sandra González Díaz, Narayan Prasad Nagendra, Pradeep Mohandas and Sanjay Nekkanti.
The Team: Trisha Randazzo (Project Co-Lead), Alex Linossier (Project Co-Lead) and Stephen Ennis (Newsletter Editor-In-Chief).
(Note: the listing of group members is not compulsory)
To join, please contact us via e-mail to sspg@spacegeneration.org and we will get back to you.
Project Group Co-Leads
Approved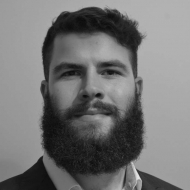 Project Groups Lead
Small Satellites Project Group
Australia