Commercial Space Project Group
Vision:
"To create lasting relationships between humanity's inspired spacefarers, private industries, and public decision makers in the common dream of enabling access to space."
Team Leads: 
Daniel Reynolds daniel.reynolds@spacegeneration.org
Stefan Siarov  stefan.siarov@spacegeneration.org
Advisors:
Ken Davidian (FAA)
Interested in becoming a member?
Click here!
Are you an organization interested in a partnership? 
Business Lead:
Charlotte Kiang
charlotte.kiang@spacegeneration.org
Who We Are:
Commercial industries have always been on the leading edge of enabling crewed and uncrewed spaceflight. Today, we stand on the brink of a new space age dominated by the innovation and drive of international commercial space companies. All across the spectrum of the current space industry, commercial organizations are making their mark and are subsequently defining how the future of space will look for mankind. From nanosatellites to launch vehicles, commercial agencies around the world are pushing the boundaries of what is considered to be possible and are subsequently inspiring the next generation of space explorers.
When we think of the term "commercial space," we don't just think about the companies around the world who are endeavoring to help propel humanity into the stars. We also think of the principle that all people should have the right to be a part of mankind's reach into the final frontier. This approach has guided our organizational objectives, which are to:
Conduct academic research on the "theory of industrial practice" in the commercial space sector.
Organize international and diverse "think-tanks" for commercial space.
Make our efforts influential upon decision-makers and widely publicized throughout the global space community.
Equip the younger generation with the knowledge, tools and network to be active in the realm of commercial space and space-based entrepreneurship.
Interested in Joining?
Anyone can express their interest in joining the Commercial Space Project Group (CSPG)! Please use this link to submit some initial information so that we can reach back to you about potential membership opportunities.
As of June 2018, we are also looking for specific individuals for the following organizational roles. Please denote in your initial membership form if you think you'd be able to support the project group in one of the following categories:
Executive Officer – Responsible for administrative communications/requests between group members and SGAC leadership. Additionally, the executive secretary will be charged with leading and managing group recruitment operations.
Web Designer – Responsible for website updates and group-related IT tasks.
Sponsorships:
If you are interested in sponsoring our group, please reach out to our business lead, Charlotte Kiang! She can be reached through email: charlotte.kiang@spacegeneration.org.
Advisory Team:
The advisory team is a group of industry professionals who volunteer their time and efforts to advise and assist the group in all matters pertaining to what we do. In addition to providing their mentorship and counsel, advisors of the past have run blogs, managed wikis, and have served as writers for space-related news organizations. If you are interested in joining the advisory team, please send an email directly to the business lead, Charlotte Kiang, at: charlotte.kiang@spacegeneration.org.
Quick Links:
Commercial Space Wiki – Discussion and exchange platform on commercial space, run by Ken Davidian (FAA).
Calendar of Commercial Space Events – From the commercial space wiki (Ken Davidian, FAA).
Project Group Co-Lead
Approved
Project Groups Lead
Commercial Space Project Group
United States
Approved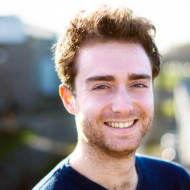 Project Groups Lead
Commercial Space Project Group
Belgium