Space Safety and Sustainability Project Group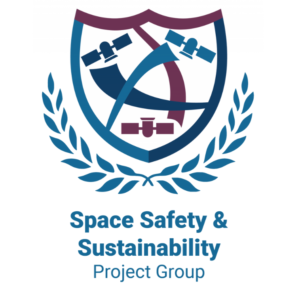 Vision:
To provide a platform for students and young professionals to contribute to technical and policy debates on space safety and sustainability
Who We Are:
The Space Safety and Sustainability (SSS) Project Group, under the SGAC, provides a platform for students and young professionals to contribute to technical and policy debates on space safety and sustainability. The group pools together a wide range of SSS expertise with members located in both developed and developing nations. As the next generation of key SSS policy makers and technical experts, we explore current and future trends of space safety and sustainability. The Project Group has presented numerous papers and reports to the UN and at the International Astronautical Congress and strives to raise awareness about space safety and sustainability issues. Established in 2011, the project group has run more than 20 projects over the past 7 years, involving young professionals from all over the world.
Our Aims and Objectives:
To identify key issues and areas of space safety and sustainability relating to current and proposed space operations.
To examine the safety and long-term sustainability of outer space activities in all aspects, taking into account the interests of all countries.
To create an international space forum to showcase the youth's perspective on the safety of space activities, and the sustainability of the space environment for future generations.
To raise awareness on sustainability issues and practices related to the space field.
Interested in Joining SSS PG?
The space environment is an international domain and requires collaborative efforts from all space-faring nations to ensure its safety. It is therefore essential that there is a culture of space safety and sustainability among the international space community. When joining the project group, you will be part in creating the highest possible degree of uniformity in regulations, standards, procedures, and organization regarding space safety and sustainability. This will be achieved through meetings, reports, journal publications, conference presentations, competitions, and outreach projects.
Join Us!
We are always on the look out for motivated volunteers to be a part of our group. If you would like to get involved, please follow these steps:
Stay in touch with us on Twitter @SGAC_SSS

Subscribe to our newsletter

The newsletter will feature articles on current affairs, developments, interviews, webinars, podcasts, and events worldwide.


Become an active member on Slack

Join as an active member of the Space Safety and Sustainability project group by being a part of our community hosted on Slack.


Contact us with your ideas

Contact the group co-leads and tell us a bit about yourself. Suggestions for project collaborations and funding opportunities are also welcomed!


Contact us📲

 
Follow us on our socials!