SGAC and its partners hosts a number of scholarships for students and young professionals to attend the Space Generation Congress (SGC), International Astronautical Congress (IAC), Space Generation Fusion Forum (SGFF), Space Symposium (SS) and other space events. SGAC would like to thank these partners for their support.
If you have any further queries about scholarships or if you or your organisation is interested in providing talented students and young professionals with the opportunity to share their work and ideas with global space community, please contact SGAC Competitions Coordinators, Maria Grulich and Michael Kretzenbacher (scholarships@spacegeneration.org).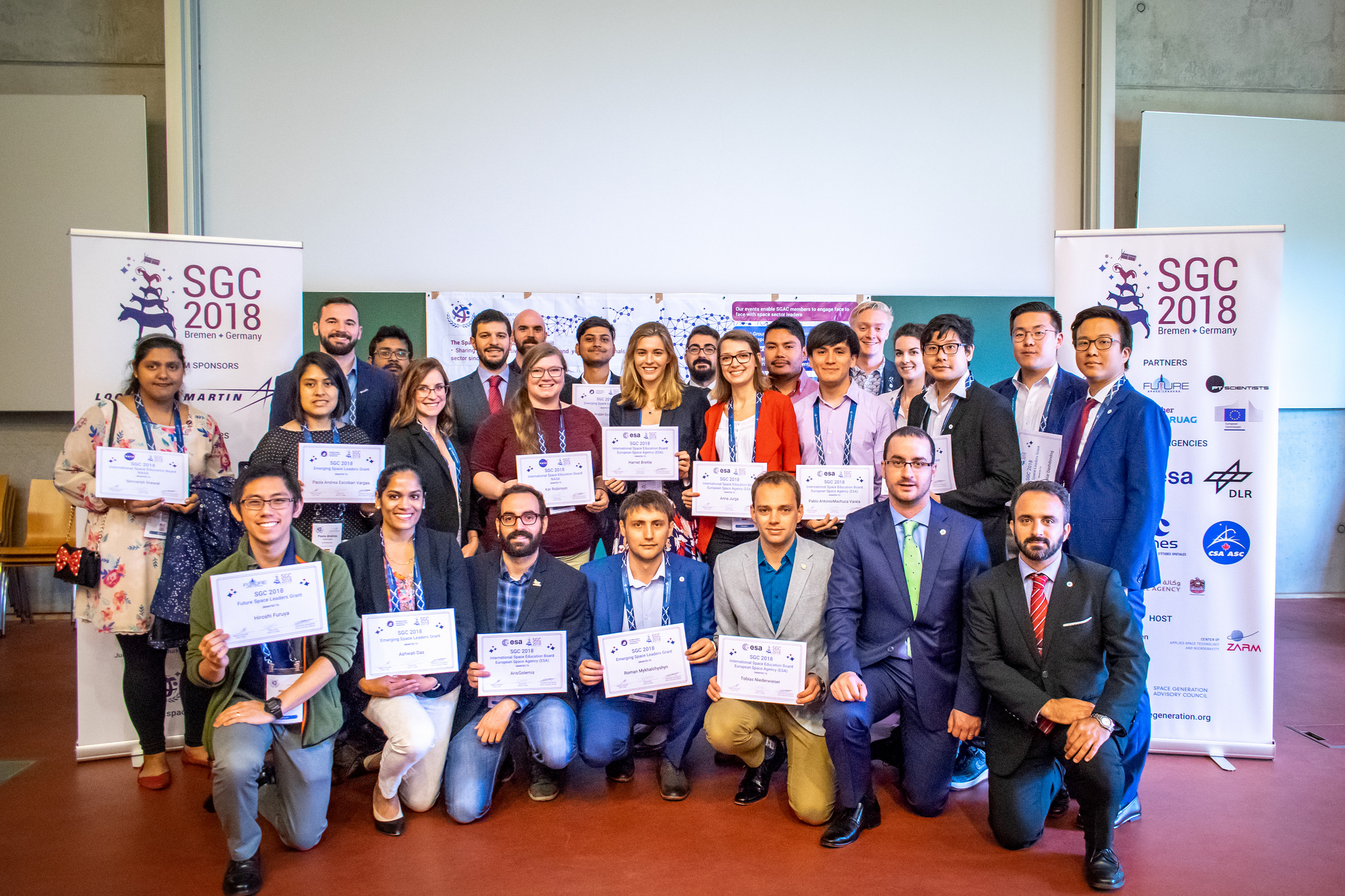 The Space Studies Board (SSB) of The National Academies of Sciences, Engineering, and Medicine will be hosting an Early Career Program during the 2019 Space Science Week in Washington, DC (USA).  
The Global Grants Programme facilitates the attendance of international delegates who bring unique and insightful firsthand perspectives to the Space Generation Fusion Forum. This is accomplished through awarding grants to selected applicants that will provide support to attend the 8th Space Generation Fusion Forum (5 - 8 April, 2019) and 35th Space Symposium (8 - 11 April, 2019) held in Colorado Springs, USA.
The Global Space Congress is a strategic gathering of global space industry leaders. Promoting the worldwide industry of space, the Congress brings together over 700 key space agencies, commercial space, academia and end users of space services to evaluate the biggest opportunities in the space sector and to get exposure to the world's most vibrant and energetic new space programmes.