Commercial Space Project Group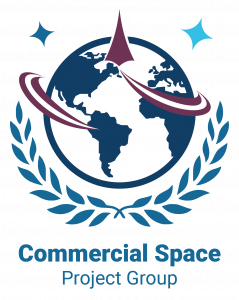 Stay up-to-date as to what's new within the Commercial Space Project Group
Members of Commercial Space Group Members Participate in Mars City Design Competition 2020 
Four members of Commercial Space Project Group – Harlee Quizzagan, Aleksandar Nikolov, Chaitanya Gopal, and Alina Vizireanu participated in the Mars City Design Competition 2020 from May 2020 to June 2020. The SGAC team for the Mars City Design 20202 is composed of a total 27 international members from different project groups of SGAC who worked on multidisciplinary topic about designing a sustainable Mars City.
CSPG Members' Experience:
By Aleksandar Nikolov:
What inspired you to join the initiative?
I wanted to get involved in the development of the space sector for some time and I thought that participating in such a project would be a great way to share my ideas with the broader community of people that are passionate about space. Being inspired by visionaries like Elon Musk and the recent successes of SpaceX (ok, some sci-fi movies played some role too :), I found that exploring the topic of a viable Martian economy of 1 Million people will be a perfect way to combine my professional expertise with my passion for space.
What positive experience did you gain from this competition?
The major positive was the ability to meet and work with people of different backgrounds from all over the world towards a common goal. What we achieved in such a short time was absolutely amazing! The collaboration with the different task groups, midnight discussions and online meetings showed me the huge potential when people are mobilized and motivated by a shared dream.
You can read more about the project here: