VIENNA, AUSTRIA, 25 July 2020 – SGAC is thrilled to announce that Agnieszka Lukaszczyk has been selected as the 2020 recipient of the SGAC Alumni Award!
In 2019, in the occasion of SGAC's 20th anniversary, the organisation launched its Alumni Award Programme with the aim of acknowledging selected alumni for meritorious contributions to the SGAC community, demonstrating a high degree of commitment to SGAC, and for their outstanding leadership and ongoing support to the organisation.
Agnieszka has been selected based on her ongoing support and tireless engagement with SGAC, as well as for her genuine care for the next generation. Agnieszka has been actively advocating for, empowering and inspiring young professionals and students across the sector.
Currently Senior Director – European Affairs at Planet, Agnieszka has been contributing to SGAC as Executive Director (2006-2009), becoming Chair of the organisation right after, until 2011. Agnieszka has been supporting SGAC members ever since, eager to join events and share her professional experience with students and young professionals.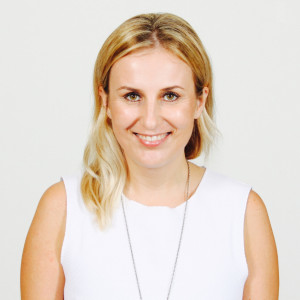 "I am deeply touched and honored to have received this award. SGAC is where the space adventure has started for me and I wouldn't be where I am today if it wasn't for SGAC. 
This had never been just a job for me. It has been a mission and it has been a passion that has ignited a fire inside of me, which keeps burning to this day. It has been such a strange and confusing year so far. We have witnessed the exhilaration of breakthroughs in human spaceflight, a global pandemic, and the anguished cries for racial and social justice in communities around the world. We have seen some of the best of what we can do together, and some of the worst of what we can do to each other. I am very proud of SGAC for being able to create such a diverse and inclusive space family and I am honored to call myself a member of it.
This organisation has a huge power and a true potential to instigate a change in our sector and our society. Be part of that change and pay it forward when the time comes. We are in this together!"
Agnieszka was nominated by Ali Nasseri, as:
"Agnieszka was the first official ED of SGAC and a former Chair. After completing her term she was actively involved with SGAC as a member of the Advisory Board up until 2019. Her advice led to the creation of connections with European organizations in particular, also connecting SGAC with some of its founding members. Agnieszka is an IAF YSL winner, and has brought support to SGAC both when she was at the European Commission and more recently at Planet. Her long term support of SGAC throughout the years, makes her a suitable nominee for the award."