SGAC announces the winners of the ESA Astronaut Application Medical Certificate Grant 2021
SGAC is proud to announce the winners of the ESA Astronaut Application Medical Certificate Grant 2021 who will be sponsored to get funding for their medical certificate MED-2.
This grant was possible due to the sponsorship from the ISS Crew Fund.
Congratulations!
Henrike Jakob (Germany)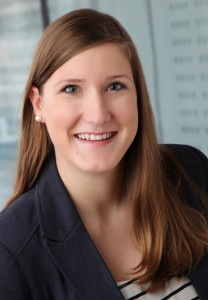 Henrike Jakob is currently pursuing a PhD with the University of Southampton, United Kingdom, where she is investigating the radio blackout in re-entry space vehicles by analysing non-thermal plasma and electromagnetic wave interaction. In Southampton, Henrike is currently also involved in a research project using a flexible non-thermal plasma generator for the decontamination of PPE and medical equipment in the fight against the COVID-19 pandemic. She has previously worked on propellant sloshing dynamics in the Ariane 6 launcher as a Young Graduate Trainee in the Propulsion and Aerothermodynamics Division at the European Space Agency (ESA), in the Netherlands. Henrike received a B.Sc. and M.Sc. degree in Mechanical and Process Engineering from the Technische Universität Darmstadt, Germany, in 2013 and 2015 respectively. During her degree, she also has worked as an intern on an electric propulsion system for a Cubesat at the Satellite Research Centre in Nanyang Technological University in Singapore. As a master thesis student at the Institute of Space Propulsion of the German Aerospace Center (DLR) she worked on cryogenic propellant injection and ignition behaviour in rocket combustion chambers.
I am extremely excited to apply to the ESA Astronaut selection and I am incredibly thankful to SGAC in supporting me with the ESA Astronaut Application Medical Certificate Grant.
Flavie Rometsch (Germany)
Flavie Rometsch is an aerospace engineer, currently working as an Augmented Reality (AR) and Virtual Reality (VR) engineer for the German Aerospace Center (DLR) at ESA's European Astronaut Centre (ESA-EAC) in Cologne, Germany. At ESA-EAC she is in charge of several projects including the development of AR/VR applications for astronaut and ground personnel training as well as applications working towards the creation of architectural visualization in VR of planned analogue facilities. Moreover, she is involved in design activities regarding the European Large Logistics Lander (EL3). Before joining the DLR Integrated Team, Flavie has been part of the Spaceship EAC team, at ESA-EAC, for almost 2 years, first as an intern then as a visiting researcher. Spaceship EAC is an initiative aimed at investigating innovative technologies and operational concepts in support of ESA's exploration strategy, which includes topics in modern human and robotic space exploration. Flavie has a double MSc in Space Engineering and Biomechanical Engineering from TU Delft. 
I am extremely honoured to be awarded the SGAC-ESA Astronaut Application Medical Certificate Grant. This scholarship allows me to get one step closer to realising my childhood dream of becoming an astronaut and I really appreciate SGAC for supporting me in this endeavour. Thank you.