SGAC announces the winner of the iSpace Scholarship for E-SGW 2019
SGAC and the ispace are proud to announce that Melissa Mirino will be sponsored to attend the 4th E-SGW 2019 event in London, UK.
The award from the ispace will partially cover the expenses up to a maximum amount of 300 EUR incurred to attend E-SGW (round trip travel via airfare, accommodations, visa costs, and the registration fees).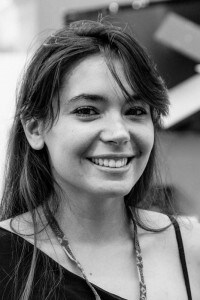 Melissa is currently a PhD student at the Open University (UK) where she is developing her project in the field of Planetary Geology. For her doctoral dissertation, she is studying ancient river systems on Mars. After pursuing her Master's and Bachelor's degrees in Geology at the University of Roma 3, she collaborated with the Institute INAF/IAPS (Rome, Italy) and the Jacobs University (Bremen, Germany).
She has been working with several kinds of datasets from ESA-Mars-Express, NASA-MRO and NASA-Dawn missions, analysing features on Mars, Vesta and Ceres. In 2017 she performed an internship at the European Space Agency (ESA / ESTEC) in the Netherlands, to work with both radar and spectral data on the North Polar Cap on Mars. She won several awards and scholarships to study abroad, collaborating in international projects related to Astronaut Analogue Simulations, Stratospheric balloons and Rover trials.
She completed the interdisciplinary Space Studies Program 2016 of the International Space University at the University of South Australia in Adelaide. As an SGAC member, Melissa has been collaborating with the Space Exploration Project group since Summer 2017. She is currently part of the Organizing team for the Space Rendezvous in Rome hosted by SGAC and WIA-E. She is also promoting the careers of the younger generation in science, making a scientific tutorial for the Brilliant club, a charity association in the UK.
"It is an honour for me to receive the ispace Scholarship to attend the 4th E-SGW. I am extremely thankful to ispace and SGAC for this opportunity and I look forward to collaborating with other enthusiastic professionals from all over the World. I am immensely grateful to have the possibility to give my contribution to UNCOPUOS related activities and to share my passion for space."