SGAC Announces the Winners of the SGAC – OHB SE Competition
SGAC in cooperation with OHB are pleased to announce Matej Poliaček and Stefan Panajotović as the winners of the 2019 SGAC – OHB SE Competition. This competition sought innovative ideas on technologies, missions, methods, policies and/or legal frameworks that will help humanity to fight against climate change using space technology.
Matej Poliaček – Slovakia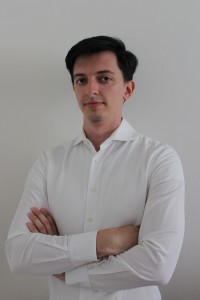 Matej currently works as a software engineer with RoboTech Vision, and as a Mission Analyst & Engineer in Spacemanic, two small companies from Bratislava focused on mobile robotics and nanosatellites, respectively. After completing his education at the University of Glasgow with BSc in Statistics and MSc in Software Development, he spent a year in ESA/ESTEC in the Netherlands as a Young Graduate Trainee in the Software systems division. During this time, he also had an opportunity to be a part of a team that worked on an Android app for the Navigation division at ESA to showcase the capabilities the Galileo GNSS, and to also take part in a lunar analog mission at the LunAres habitat in Poland. Since his return back to Slovakia, he has continued to be active in the local space community, and as the new SGAC national point of contact for the country, his ambition is to continue strengthening the involvement of Slovakia in the European space ecosystem.

"Winning the OHB SE Scholarship is a great honour and I would like to thank SGAC for this opportunity and recognition. Being part of SGAC has been incredibly stimulating and being able to attend the Space Generation Congress and the International Astronautical Congress in Washington will be a significant milestone on this journey that I look forward to greatly. I am deeply grateful to SGAC for enabling my participation, and I am excited to continue my involvement in SGAC."
Stefan Panajotović-Serbia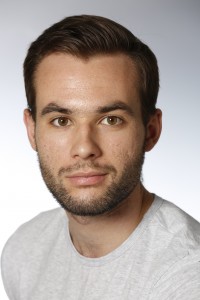 Stefan Panajotović is a master's student of Aerospace Engineering at the RWTH Aachen University in Germany. Born and raised in Serbia, he obtained his bachelor's degree in Mechanical Engineering at the Graz University of Technology in Austria. He is currently working
 as a student research assistant at the Institute of Structural Mechanics and Lightweight Design at the RWTH Aachen University on the "MoonFibre" project. In 2018 he became a member of SGAC. Since 2017 he is a member of Euroavia, an Association of European Aerospace Students. In late 2018 he became Secretary of the Euroavia's local group in Aachen, where he was in charge of organizing different events for students interested in the aerospace sector. He is highly passionate about space exploration. He aims to contribute to the expansion of human presence in the cosmos by developing the business aspect of space exploration, thus making the colonization of celestial bodies more financially viable and sustainable. In his free time, he loves doing different kinds of sports, enjoys salsa dancing, traveling, and gaming. 
"It is a great honor to receive this year's SGAC – OHB Scholarship. It makes me immensely happy and grateful that my colleagues' and my work is being recognized. I am excited to attend SGC and IAC and meet many talented individuals who share the same passion for space and intercultural exchange!"
SGAC would like to thank OHB SE for their generous continued support of SGAC and this scholarship. Congratulations to the winners!