SGAC Announces the Winner of the 2019 $pace is Business Competition
SGAC and the Entrepreneurship and Investment Committee (EIC) of the International Astronautical Federation (IAF) are pleased to announce Mehdi Scoubeau as the winner of the joint $pace is Business Competition 2019. The scholarship enables this outstanding SGAC member to attend the 18th Space Generation Congress and the 70th International Astronautical Congress in Washington D.C., United States.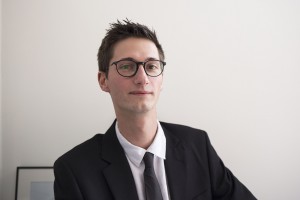 Mehdi Scoubeau is an Aerospace Engineer currently working on Flight Dynamics and Operations projects and also co-founder of a young start-up called LIDE.space, aiming to offer a cheap and reliable access to microgravity. He has worked for almost three years at the European Space Operations Centre (ESOC) of the European Space Agency (ESA), in Darmstadt, Germany. Previously, he worked on Propulsion systems in a Swiss start-up and acted as Crew Commander during two Mars Analogue missions at the Mars Desert Research Station (MDRS) in the Utah desert, USA. Mehdi has an Aerospace Engineering Degree from ISAE-Supaero in Toulouse, France and a M.Sc. in Mechanical Engineering from the University of Mons in Belgium. Moreover, after helping with the organization of the Space Generation Congress 2018 in Bremen, he is now part of the Local & Regional Events team of SGAC, supporting events around the world.
"It is an honour to be the recipient of the $pace is Business scholarship. By this award, SGAC and partners are recognising the hard work and supporting the innovation. I look forward to the SGC and the IAC 2019 as I intend to make the best out of the experience."
SGAC would like to thank Ken Davidian and Julio Aprea once again for their generous continued support of SGAC and this annual scholarship.
Congratulations to the winner, see you in Washington D.C., United States!