SGAC announces the winners of the Space Generation Leadership Award (SGLA) 2021
One of the main missions of SGAC is to facilitate access to the world's major space conferences for young professionals and students. The Space Generation Leadership Award enables five outstanding SGAC members to attend the 19th Space Generation Congress and the 72nd International Astronautical Congress in Dubai, United Arab Emirates.
SGAC is proud to announce that five outstanding SGAC members have been selected to win the Space Generation Leadership Award. The Space Generation Leadership Award facilitates the attendance of international delegates who bring unique and insightful firsthand perspectives to the Space Generation Congress. 
Dr. Elizabeth Barrios is a Materials Research Engineer with the National Institute of Aerospace residing at NASA's Langley Research Center. She focuses on developing new technologies for the automation of surface preparation and adhesive bonding of carbon fiber composites and atomistic modeling of all solid-state lithium ion batteries. Previously, she was a Materials & Process Engineer trainee at NASA's Kennedy Space Center focusing on material selection and failure analysis of carbon fiber composites and non-metallic components of spaceflight hardware. She recently completed her PhD at the University of Central Florida through a NASA Space Technology Research Fellowship where she focused on demonstrating the feasibility of utilizing polymer and ceramic composites for lightweight, non-toxic thermoelectric materials. Elizabeth currently serves as the Chair for the IAF Launchpad Mentorship Programme and as a Regional Coordinator for SGAC. She is a member of the IAF YPP/WD Committee and has previously served as a member of the Workshop Organising Team for the IPMC Young Professionals Workshop (2018, 2019) and on the Space Generation Congress Organising Team (2019). Elizabeth has also spoken in the Next Generation Plenary (2020). Beyond her involvement with the IAF, Elizabeth also serves on the Board of Advisors for SEDS-USA.
"SGAC has had such a tremendous impact on my professional and personal life – I would not be who I am today without SGAC. I am honored to represent SGAC at IAC 2021 as a Space Generation Leadership Award recipient and to share this family with the entire IAF community. "
Hamza Hameed is a Pakistani lawyer working as a Legal Consultant at the International Institute for the Unification of Private Law (UNIDROIT) in Rome, Italy. His primary focus is on secured transactions law and fintech, whereby he works on the Cape Town Convention and its Protocols, with a particular focus on spacecraft financing, as well as UNIDROIT's project on Digital Assets and Private Law. He is closely involved with the activities of the Cape Town Convention Academic Project and is the Manager for fundraising and Administration at the UNIDROIT Foundation. He holds an LLB from the University of London International Programme and an Advanced LLM degree in Air and Space Law from the International Institute for Air and Space Law at Leiden University. He is also the Co-Lead of the Legal Team at the Space Generation Advisory Council.
"I am overjoyed at being awarded the Space Generation Leadership Award and look forward to contributing to SGC and IAC 2021 in Dubai in October. These conferences are a fantastic opportunity for me to continue advancing in the space sector and I am grateful to SGAC for enabling my participation."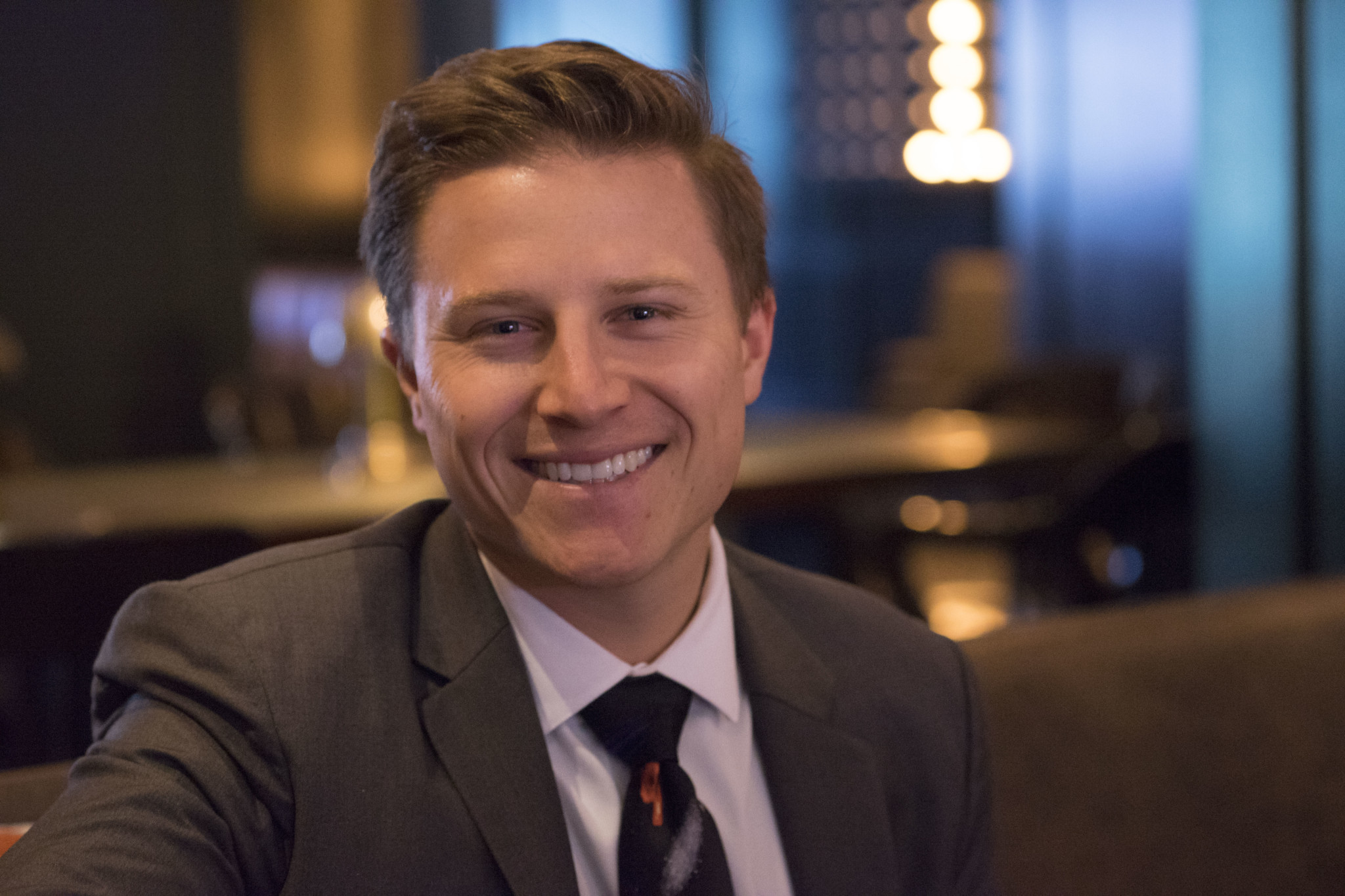 Chris Nie is the lead of business development and lunar flight opportunities for the McCandless Lunar Transportation Services at Lockheed Martin Space. He currently supports the Deep Space Exploration division of Lockheed Martin and has previously worked as an integration engineer on the Orion Program's life support flight software team, a systems engineer on a lunar cubesat mission named LunIR, and a test engineer on the GPS III production line. Chris graduated from the University of Colorado, Boulder, with a Bachelor's and Master's Degree in Aerospace Engineering Sciences focused in Bioastronautics. He is active in the Space Generation Advisory Council (SGAC), the American Institute of Aeronautics and Astronautics (AIAA), and is an alumnus of the Students for the Exploration and Development of Space (SEDS). He is honored to have been named one of Aviation Week's Twenty20s as a rising leader in Aerospace and Defense, and to have received the President's Volunteer Service Award multiple times for his work in STEM outreach.
"I have admired and appreciated all the things I have learned from previous SGLA awardees over the years. My experience in SGAC has been heavily shaped by how they shared their knowledge and experiences with others and I look forward to passing on that tradition this year at IAC!"
Marco Romero is Ballistic and Navigation Satellite Specialist and Space System Engineer at the Angolan Space Program. Started his career at the Angolan National Air Force as Aeronautical Engineer. He has completed the Advanced Master in Space System Engineering at ISAE Supaero, and Master of Science on Human and Robotic Space Exploration and Development Systems Program at the European Space Agency . Outside his studies, Marco is leading now the commission on implementation of the Angolan Centre for Space Studies and is the National Point of Contact of SGAC for Angola, National Outreach Coordinator for IAU Office for Astronomy Outreach/National Astronomical Observatory of Japan, Open Cosmos Academy ambassador, and ISS Ambassador. shaped by discipline, combined with time management and curiosity to innovate and share the experiences accumulated over the last 10 years in the Aerospace Domain. Inspired by "STEM" and Sport, as they are catalysts for Angola's Innovation and development, he had the opportunity to create and participate in more than 150 hackathons, conferences, Studies, Projects and other activities in Angola and participated with distinction in similar activities in others countries as a member or patron. Responsible for 8 Startups that have marked education and sustainability.
"I'm very motivated to embrace another big challenge that will definitely be decisive for my career and help my country a lot. I will do my best to make the most of this unique opportunity to be with the main players in the space ecosystem around the world."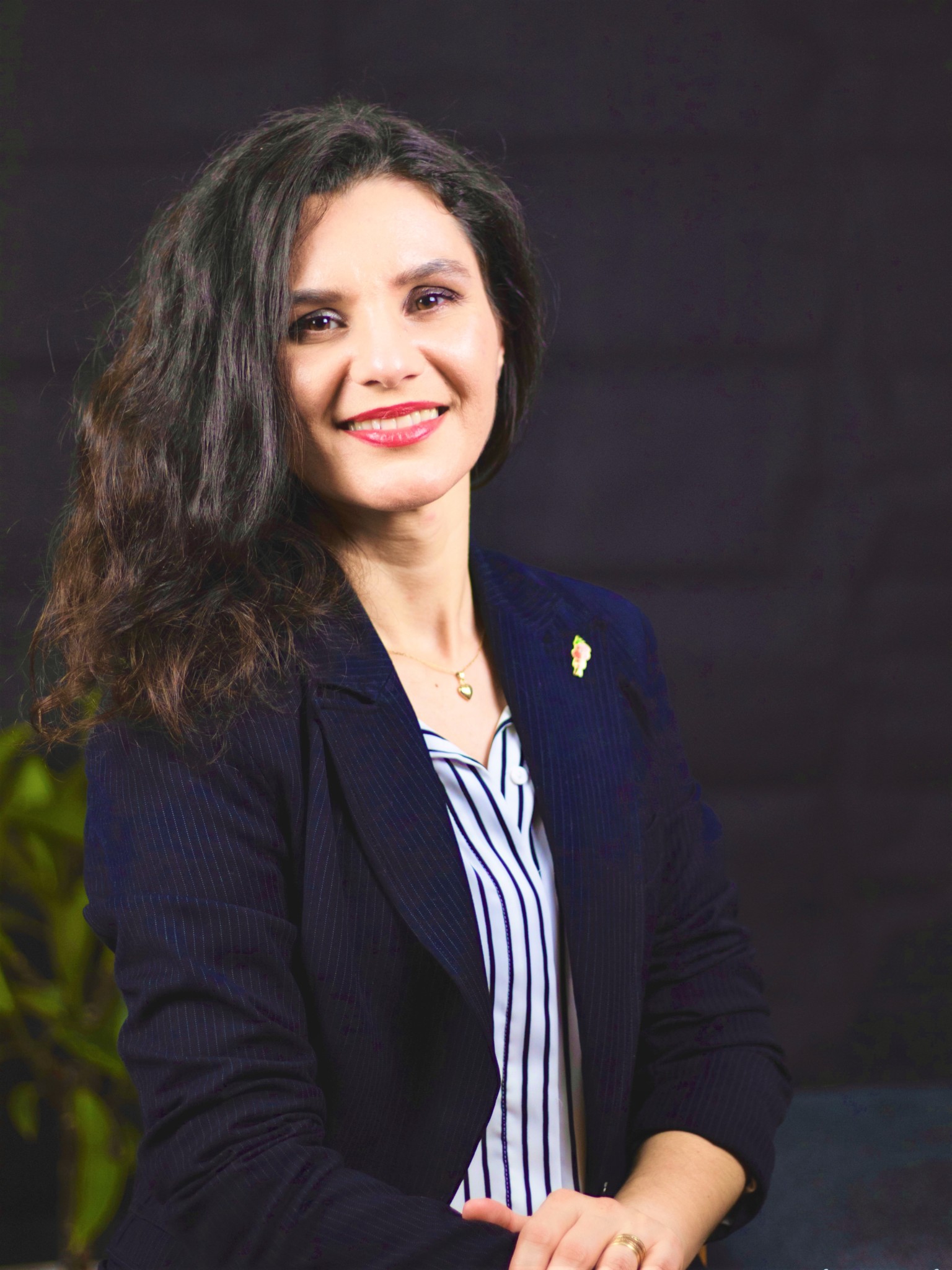 Alina Vizireanu is a strategic, results-oriented professional with people management and technical expertise in the Space, Geospatial and IT sectors. She is active for Space4Earth and Space4All initiatives, innovation and technology and has an excellent track record in geospatial and space outreach projects. As a strong advocate of education, gender equality, diversity and inclusion in the Geospatial and Space sectors, Alina supports and volunteers the mission of a couple of NGOs. She is part of the Executive Board at Women in Geospatial+, Executive Committee at Space Generation Advisory Council and editor at British Cartographic Society. A geographer by formation with a Master Degree in Geomorphology and Cartography at the University of Bucharest, Romania, Alina is currently developing AVINTERRA as a side-project that, together with her team, delivers educational courses for AI, Geospatial & Earth Observation programs (AI Foundation and GEO4Schools co-founder) and Mentoring and Career Coaching services, technical speeches, training, and workshops. AVINTERRA's mission, aside from education and awareness through citizen science projects, is to protect, restore, and promote sustainable use of Earth's marine and terrestrial ecosystems through the use of geospatial and Earth Observation technologies.
"I'm sincerely honoured and grateful to have been selected as an SGLA recipient. I am extremely thankful to SGAC, the organisation that completely changed my life. I want to extend my admiration to all Members because it is thanks to everyone's space passion that SGAC succeeds in its mission!"