SGAC Announces the Winner of the 2022 ESA – SGAC Diversity Grant
SGAC in cooperation with the European Space Agency (ESA) are pleased to announce Marie Lambert as the winner of the 2022 ESA – SGAC Diversity Scholarship. Through this scholarship, SGAC has partnered with ESA to support the attendance of a student or young professional to the 20th Space Generation Congress (September 14-16 2022) and the 73rd International Astronautical Congress (September 18-22 2022) in Paris, France.
The winner was selected based on the quality of an essay and a short video on the topic of diversity in the space sector. 
Congratulations to Marie!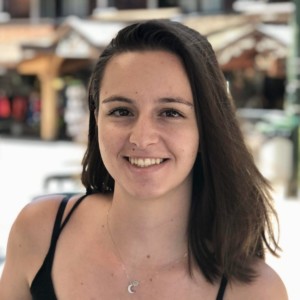 Marie is in her final year of a Master in Aerospace Engineering at IPSA Toulouse and an incoming Advanced Master student in Aerospace Project Management at ISAE-SUPAERO (France). Always looking for new challenges and opportunities, she spent a semester abroad at the University of Limerick (Ireland) and studied Engineering and Management at Politecnico di Torino (Italy). Thanks to these experiences abroad, she is looking forward to working in a multicultural environment.
Marie is passionate about Human Spaceflight and Space Exploration and did an astronaut analog mission to the Moon. She also interned at ONERA – The French Aerospace Lab for a few months as a space propulsion intern in 2021 and is now working as a Systems Engineering & Product Management intern at Valispace (Lisbon, Portugal).
Marie was involved in the organisation of SG[France]2022. She hopes through SGAC to meet fellow students and young professionals fascinated about space, share her passion and work towards a more diverse, inclusive and egalitarian society. As a space enthusiast, she thinks international cooperation is essential in the next decades to tackle the amazing challenges to come.
"I am very grateful to be awarded the ESA-SGAC Diversity Scholarship and can't wait to represent SGAC and the Diversity and Gender Equality Project Group at SGC and IAC in Paris. Today is your opportunity to build the tomorrow you want"