One of the ways in which SGAC empowers its young professional and student members is by facilitating access to the world's major space conferences. SGAC is delighted to announce the winners of the first Global Rising Star Award given to individuals that showed outstanding engagement in space activities in their local communities.
The Global Rising Star Award will bring six outstanding SGAC members to Paris, France to participate in the 20th Space Generation Congress (September, 14–16, 2022) and the 73nd International Astronautical Congress.
We would like to emphasise that this year we received a large volume of high-quality applications and that the selection process was difficult to narrow down to only six candidates. However, we are honoured by the opportunity to recognise the work of our volunteer members to further SGAC's efforts.
Gabriel Jaimes Illanes (Bolivia)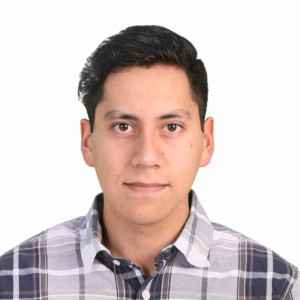 Gabriel Jaimes has a background in Telecommunications, Space Technology Applications and currently for a scholarship in Astrophysics at La Laguna University (ULL) – Institute of Astrophysics of the Canary Islands (IAC). He was born in Cochabamba, Bolivia.
Nowadays works as an associate research professor at the Radio Communications Laboratory (LRC) of the Bolivian Private University (UPB). He develops educational initiatives in relation to Astronomy and Space Sciences in management of international support programs, participates as tutor for Bolivian students in the International Olympiad on Astronomy and Astrophysics (IOAA) and works with local foundations for the deployment of STEAM schemes.
He is the National Astronomy Education Coordinator (NAEC) for Bolivia of the OAE International Astronomical Union (IAU) and was a National Point of Contact (NPoC) of SGAC, developing team initiatives such as the SG Latin American Webinar Series and the SGAC Bolivia Webinar, in the inclusion of space issues scenarios and support for the region. His future professional work focuses on sustainable projects for research in engineering and the implementation of inclusive educational projects.
"I am very honoured to receive this SGAC award. I truly believe that Space has a big potential for inclusive projects, education initiatives, and scientific contribution of emerging countries. SGAC support for creating scenarios of networking, learning, and institutional collaboration between professionals is important for outstanding events such as SGC and IAC."

Lena Obaid (Saudi Arabia)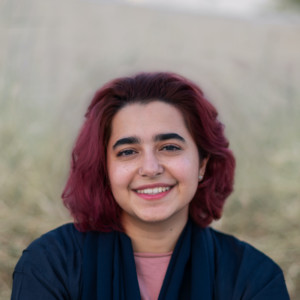 Lena Obaid is an aerospace engineer, artist, and researcher. She applies her technical and art background to develop innovative solutions to space exploration and climate change.

She will soon start her graduate studies in Aerospace Engineering, with a focus on bioastronautics. She is currently pursuing an internship with Connectomix, where she is researching sustainable food systems. Lena has worked as an engineer in the aerospace and aviation industry in Saudi Arabia and the United Arab Emirates.

She received her B.Sc in Aerospace Engineering from Khalifa University in 2020, where she was active as the president of the KU AIAA chapter, and led space and STEM outreach projects. She was also the team leader of KU's entry to the "Design Build & Fly" Competition in 2018. Within SGAC, Lena is active within the Small Satellites Project Group on research projects addressing space sustainability. Alongside engineering, she is also an artist, exploring the relationship between art and space.

Her most recent artwork explores food sustainability and bio-regenerative systems through the use of mycelium. Her art has been shown at local and international exhibitions in Abu Dhabi, Dubai, and Jeddah.
"I am truly honored to be awarded the Global Rising Star Scholarship. SGAC has made an incredible impact on my professional and personal life, and I look forward to contributing to this amazing community."
Maheen Parbhoo (South Africa)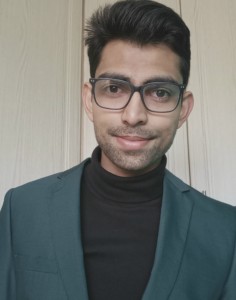 Maheen is currently an Analyst, in the Space Technology Programme, at the Research Institute for Innovation and Sustainability (RIIS). At present, he is working in conjunction with the Karman Project, researching the history of space activities across Africa, and the development of a sustainable Pan-African space economy.
He also has a keen interest in the Space Tech start-up ecosystem in Africa. Prior to his role as an Analyst, Maheen spent two years as a research scientist studying a novel proof-of-concept electric propulsion system, specifically adapted for the nanosatellite platform. In November 2020, he was appointed as the SGAC National Point of Contact (NPoC) for South Africa. During his tenure as NPoC, he has served as the co-event manager for the 5th African Space Generation Workshop (AF-SGW) and as a Delegate Team Lead for the 7th South American Space Generation Workshop (SA-SGW).
Maheen holds a bachelor's degree in Astrophysics and a Master's degree in Physics, specialising in experimental plasma physics, both from the University of Witwatersrand. He hopes to contribute his enthusiasm, knowledge, and experience towards projects and initiatives aimed at growing the space sector across Africa and the world at large.
"I am extremely grateful and honoured to have been selected by the SGAC for the Global Rising Star Scholarship Award. It is a great privilege to serve this organization, and I aspire to continue contributing my efforts towards creating more opportunities for space enthusiasts to get involved in various space initiatives across the globe."
Yumna Majeed (Pakistan)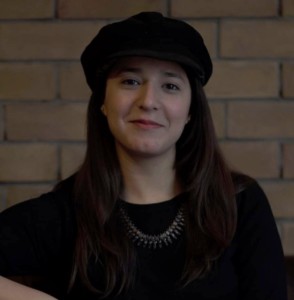 Born and raised in Pakistan, Yumna realized her country's lack of space awareness during her school life. She believed every kid should get answers to their space imaginations, which they usually don't get in their classrooms.
For that purpose, Yumna joined several international platforms to create space awareness in her country. She started a space education outreach campaign in 2016 which is now a registered space education organisation, Exploration by Yumna, working actively to promote Astronomy and Space Sciences in Pakistan.
This one-woman army has reached out to more than 5700 kids from primary & secondary schools and inspired numerous kids from remote areas via online sessions to take interest in space sciences since the pandemic. As a result of Yumna's efforts, interest in space science and astronomy has bloomed in her country.
On behalf of her community service, Yumna Majeed has been honored as "Pride of Pakistan" by Pakistan Armed Forces. She has been awarded 25 under 25 and The Diana Award 2021 as well. Yumna is a Medical Lab Technologist, who graduated from Allama Iqbal Medical College, Lahore. Currently, She is the National Outreach Officer of Pakistan for the International Astronomical Union. Her unique journey of creating space awareness and representation of Pakistan on a global level & has been documented by several national and international platforms, including the United Nations Office of Outer Space Affairs.
"I am honored to receive the Rising Star Award. SGAC has helped me in my personal and professional development. This wonderful community has always pushed me to test my limits and achieve the next milestone in my career. I will always be grateful to this strong network of space professionals."
Carlos Rodriguez (Costa Rica)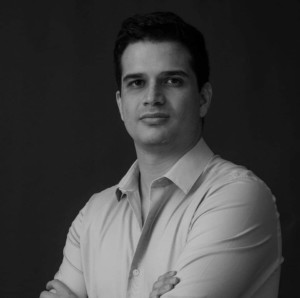 Carlos has a background in physics and electromechanical engineering. He started getting involved with space on 2016 when he participated in a UNOOSA workshop in Costa Rica and later that year got a high power rocketry certification in Nevada, USA.
After that he kept finding ways to make space more accessible for students in Costa Rica, in 2018 he cofounded TECSpace the largest aerospace engineering student group in Costa Rica. TECSpace provides hands on experience and learning opportunities for students in a country where aerospace engineering does not exist as a career. On 2019 he participated on his first IAC in Washington as a presenter, also on 2019 he got selected as a member of the board of directives of ACAE (Central American Aeronautics and Space Association) where he has been a director since and recently got reelected as a directive until 2024.
He also participated on the Mission Idea Contest by UNISEC in Tokyo and his project won the first prize in the ICECubes category. In 2021 he cofounded Orbital Space Technologies in Costa Rica the first Central American company seeking to provide access to space for experiments in microgravity and is currently working on making their first space flight mission a reality in November of the current year.
"I am thrilled to have been selected for the Global Rising Star Award. I look forward to sharing ideas and meeting other space enthusiasts so that we can keep on working on making the space ecosystem a global affair where the leading actors and new actors from emerging space nations can cooperate to further our goals."
Selene Cannelli (Italy)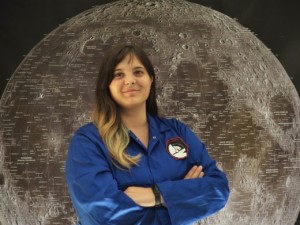 A mix of archaeologists and microbiologists. Outside academia, Selene is a rugby athlete and explorer. She now works as the managing director for Space Is For You, an online platform showcasing the benefits that space research and technology bring to Earth. Recently, she joined the Blue Marble Space Institute of Science as a visiting scholar working in the field of origin of life chemistry, looking at the formation of membranes in early microorganisms.
Driven by the passion to study the past, evolution, and dinosaurs, she obtained her bachelor's in Archaeological Sciences and a master's in Molecular Biology, focusing on metagenomics and studying virus interaction with their surrounding environments.
Her passion for space started really early, as she was also convinced that the Moon was always following her, however, she put it aside. It came back even stronger in the last few years, and if the Moon wasn't following her, she thought that she instead try and reach for it. Since then, Selene started to work towards becoming an astrobiologist and astronaut, hoping to also bring archaeology into space.
She started to do so by building the first analog habit Interactive Space Museum, at the Analog Astrounat Training Centre. With SGAC, she's also working on space environmental and human heritage protection policies with the project DIA Moon Base. In 2022, Selene became SGAC Italian National Point of Contact. When not in a lab or working, you can find her outside, doing sport, exploring new places and cultures, and of course food.
"Well, this came out of the blue. I started my space journey two years ago, and never I would have thought to be recognised as a Global Rising Star today. This truly means a lot and I am eager to continue my journey in space alongside SGAC."