SGAC Announces the Winner of the 2022 SGAC – NASA Exploration Scholarship 
SGAC in cooperation with the National Aeronautics and Space Administration (NASA) are pleased to announce Darcy Elburn as the winner of the 2022 SGAC – NASA Exploration Scholarship. Through this scholarship, SGAC has partnered with NASA to support the attendance of a student or young professional to the 20th Space Generation Congress (September 14-16 2022) in Paris, France.
Congratulations to Darcy! 
Darcy Elburn (United States of America)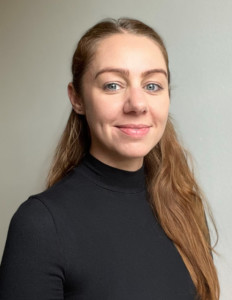 Darcy Elburn is the lead strategic communicator for the Artemis Campaign Development Division (ACDD) at NASA Headquarters in Washington, DC. In this role she leads communications efforts relating to the ACDD portfolio, including the Human Landing System, Gateway, spacesuits, and unpressurized lunar rovers, across the agency. Darcy is a member of the award winning Artemis integrated communications team which supports the Exploration Systems Development Mission Directorate. Darcy previously served the agency by supporting the International Space Station Division at Headquarters as a strategic visual communicator. She holds a Bachelor of Arts in Philosophy from McDaniel College.
"I am incredibly honored to receive SGAC's NASA Exploration Scholarship. I look forward to expanding my perspective, collaborating with a unique global coalition of this kind, and putting this experience to use in telling the Artemis story and making NASA's human spaceflight communications more inclusive and accessible."