SGAC Announces the winner of the 2022 Space Generation Leadership Award
One of the main missions of SGAC is to facilitate access to the world's major space conferences for young professionals and students. The Space Generation Leadership Award enables five outstanding SGAC members to attend the 20th Space Generation Congress (September 14-16) and the 73rd International Astronautical Congress (September 18-22) in Paris, France.
SGAC is proud to announce that five outstanding SGAC members have been selected to win the Space Generation Leadership Award. The Space Generation Leadership Award facilitates the attendance of international delegates who bring unique and insightful firsthand perspectives to the Space Generation Congress.
The Space Generation Congress (SGC) is the annual meeting of the Space Generation Advisory Council held in conjunction with the International Astronautical Congress. Participants are selected top university students and young professionals with a passion for space. With SGC, SGAC aims to hone and promote the voice of the next generation of space sector leaders on the topic of international space development.
By attending the Space Generation Congress (SGC), delegates will learn, share their knowledge, network with fellow students and young professionals in the space industry, and meet the industry's leaders and experts.
All output produced by the Space Generation Congress (SGC) is compiled into a report to be presented at the United Nations Committee on the Peaceful Uses of Outer Space, as well as other conferences around the World.
Matias Campos Abad (Ecuador)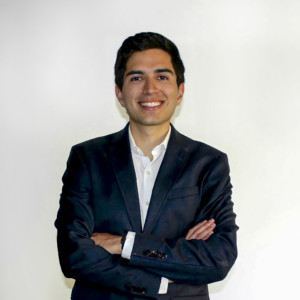 Matias

is an Ecuadorian engineer and space enthusiast. He graduated from Worcester Polytechnic Institute (USA), where he obtained both his Bachelor's and Master's of Science degrees in Aerospace Engineering and a Minor in Robotics Engineering. Additionally,

Matias

obtained a Physics teaching license from the state of Massachusetts.

Matias

started his career in Germany where he worked at the firm Silver Atena GmbH and then returned home to Ecuador to become a space entrepreneur.

Matias

is the founder and CEO of Astralintu Space Technologies, which focuses on providing in-orbit services that look to grant space access to emerging actors in Latin America and the world.

Additionally, Matias volunteers as the STEM Program Director for the Sideralis Foundation acts as the SGAC's National Point of Contact for Ecuador, is the current Vice-Chair of the IAF Administrative Committee for Developing Countries and Emerging Communities, and is the Chair of the IAF Latin American and Caribbean Subcommittee. Matias has been recognized as an Emerging Space Leader by the International Astronautical Federation. Through engineering and education, Matías looks to lead and promote the development of the New Space industry in Latin America so the region can attain all its benefits.
"A great friend once told me "We spend all our lives working to become the leaders of the future, but we do not realize we are already the leaders of today". Being named a space generation leader echoes this sentiment, as students and young professionals, we are ready to take the initiative, dare space, and change the world."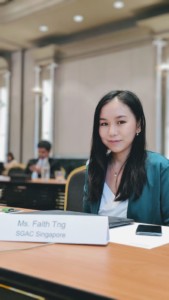 Faith started and built her career in Singapore's space industry, at a time when there was only one NewSpace company returned on Google's local search results. Her journey sparked off with leading marketing efforts for Singapore's first research experiment to the International Space Station, with a media campaign that was later exhibited at the Artscience Museum's 50th moon-landing anniversary commemorative showcase. In attempting to identify a space niche for land-limited Singapore, she lived on a farm in Israel that experimented with space-related food technology, and was later invited to join a company to run space food and life sciences programmes in collaboration with government agencies.
Presently, she has embarked on a new adventure with Transcelestial, a fast-growing space laser startup, to drive marketing efforts towards their mission of connecting the next billion people who lack access to high-speed connectivity. In her civic life, Faith is involved in various space communities and coordinated activities for the 700-member Singapore Astropreneurs group. She has also been a strong advocate for SGAC since 2017 and is one of the co-leads for its Space Mentoring Program. She helped to launch SGAC's first platform for Southeast Asia space issues, SG[ASEAN], which she co-organised for two consecutive years in Singapore and Thailand, and contributed to the development of an accompanying ASEAN scholarship opportunity. She was also the Local Organising Manager for the 5th Asia-Pacific Space Generation Workshop, a core driving member of the Space in Southeast Asia series, and recently completed her second term as National Point of Contact for Singapore.
"SGAC's mission is something I hold close to my heart. It has given me the opportunity to meet and work with passionate people from all backgrounds to achieve something meaningful together. I am incredibly honoured to receive this award and look forward to paying it forward."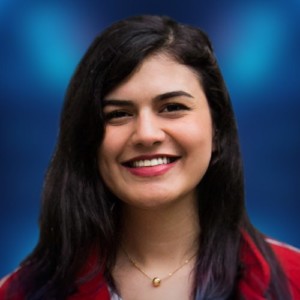 Sahba El–Shawa is a Jordanian-Canadian space engineer originally from Palestine. She is the Founder of the Jordan Space Research Initiative (JSRI), which aims to bridge sustainable development with space exploration and establish an analog research facility in Jordan. Sahba holds several roles in the Space Generation Advisory Council, including National Point of Contact for Jordan, as well as Co-Lead of the Ethics & Human Rights project group and the Space for Climate Action policy working group. She is also a National Coordinator in the Moon Village Association and its Participation of Emerging Space Countries program.
She has organized educational outreach competitions for students around the world, and is currently the Environmental Program Coordinator for the Space Science & Engineering Foundation. Sahba holds a BASc in Mechanical Engineering from the University of British Columbia, an MSc in Space Studies from the International Space University, and is now pursuing her PhD in Sustainable Development and Climate Change at IUSS Pavia. During her studies, she collaborated with the German Aerospace Centre (DLR) on robotics research and completed an internship at the European Space Agency's Clean Space initiative focusing on the environmental impacts of space activities, both on Earth and in space. Sahba is a vocal advocate for decoupling defense and space. She is committed to creating opportunities for underrepresented communities and helping guide the industry towards a more equitable, ethical, and sustainable future.
"I'm very grateful to be selected for the Space Generation Leadership Award. Joining the SGAC has greatly influenced my interests and trajectory in space, and this award enables me to continue inspiring young women in the Middle East to pursue their passion."
Phylis Makurunje (Zimbabwe)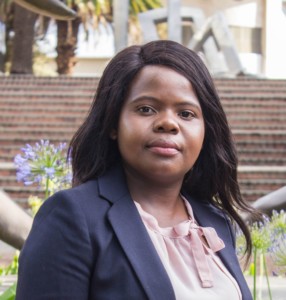 Dr Phylis Makurunje is an aerospace materials engineer passionate about developing ceramic composite materials for modern aerospace vehicles. Serving as an Executive Secretary of the Space Generation Advisory Council (SGAC), in support of UN space programs, she is also part of the Space Traffic Management Committee of the International Astronautical Federation (IAF).
Makurunje sits on the Wales Space committee and contributes to the United Kingdom's Nuclear for Space Working Group. Prior, she served on the President's Council of Student Advisors of the American Ceramic Society. Her work at the Nuclear Futures Institute (United Kingdom) is designing and developing fuel manufacturing methods for space nuclear propulsion systems. She is driven toward advancing STEM and space education in rural Africa.
"I am very excited and deeply grateful that the Space Generation Advisory Council (SGAC) has chosen me to be a 2022 Space Generation Leadership Award recipient. The SGAC has literally uplifted my space career. Being in the company of global space trailblazers who defy youth barriers has been a great honour for me!"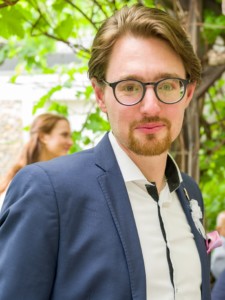 Unlike many in his field, Daniel is no engineer, instead he holds an LL. M. in Business Law with a focus on managing intellectual property rights within an organisation.
Since 2020, Daniel is the CEO at TeleOrbit, a company focused on sales and marketing of satellite navigation equipment, such as antennas or receivers. At TeleOrbit he is, among others, responsible for the overall project, contracts, and IPR management.
Besides this, Daniel is currently the Treasurer for SGAC where he oversees all financial aspects of the organisation, ranging from supporting event managers, to making sure that the bookkeeping is in order and that all of SGAC's tax returns are filed on time. This role also includes strategic elements since it is his responsibility to plan SGAC's financial future in the near and long term. This is especially fascinating right now as SGAC embarked on the adventure to set up its own endowment fund to help SGAC grow and become more financially resilient!
"I am extremely grateful to have received this scholarship and the recognition of my contribution to SGAC that goes with it. It still feels strange to apply for an award such as this and to "brag about" my accomplishments for the organisation in the process of doing so. On the other hand I have to admit that it feels fantastic to win this scholarship and to hear from quite a few people how happy they are that I do what I do. I can only thank SGAC and all the people who are involved in organising the SGC for their hard work and for believing that I should be one of the winners. I am truly looking forward to experiencing SGC and IAC in Paris and to meeting many old and new friends! Thank you!"