SGAC announces the winners of the Australian Space Agency Scholarship 2022
SGAC in cooperation with the Australian Space Agency (ASA) are pleased to announce Jack Rintoul and Jessica Ovens as the winners of the Australian Space Agency Scholarship 2022. Through this scholarship, SGAC has partnered with ASA to support the attendance of Australian students and young professionals to the 20th Space Generation Congress (14-16 September 2022) and the 73rd International Astronautical Congress (18-22 September 2022) in Paris, France.
Congratulations!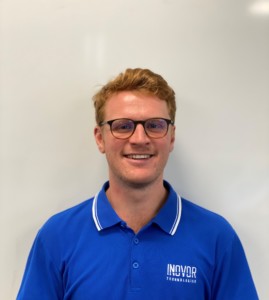 Jack was born and raised in Tasmania, before moving to Sydney to commence a Bachelor of Mechanical Engineering (Aerospace) (Hons.). During his studies, Jack developed a passion for the space industry through internships at Optus Satellites and the Defence Science and Technology Group in Adelaide. Jack joined Adelaide-based small satellite manufacturer Inovor Technologies in early 2020 as a Spacecraft Systems Engineer.
In this role, Jack is responsible for end-to-end product development and testing, leading internal and external design reviews and conducting quality assurance activities. He particularly enjoys working with Inovor's diverse range of customers to develop exciting missions that provide value to the Australian space sector. Jack is an active participant in the local space industry and is passionate about Australia developing a diverse, robust and valuable space industry. Away from the office, Jack enjoys surfing, running and cooking risotto.
"I am so grateful that SGAC and the Australian Space Agency have given me this opportunity. I can't wait to share ideas with like-minded people, connect Australia to other industries and celebrate the future of space."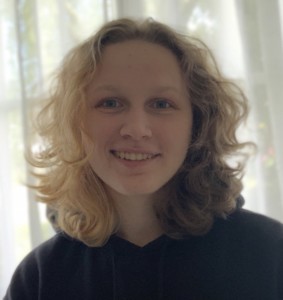 Jessica Ovens is in her second year of a Bachelor of Space Science at RMIT University, Melbourne.
Jessica's interest in space was ignited when she participated in a school project to design a habitat for mars. While at RMIT she has continued exploring a broad range of interests, including human spaceflight, remote sensing, and space debris. She also participated in the Space Weather Team for the Pacific Sprint Advanced Concept Training in 2022.
Jessica is the secretary for the university's Space Science Student Association. She hopes to meet likeminded people through SGAC who share her passion for the space industry and help foster international dialogue and cooperation.
"I am so thrilled to be awarded the 2022 Australian Space Agency scholarship. I look forward to representing SGAC at the 20th Space Generation Congress and the 72nd International Astronautical Congress and meeting other young professionals in the space industry."