Bangalore, India to host the 9th Asia-Pacific Space Generation Workshop in 2022!
After 2 years of online editions, Bangolore has been chosen to host the next edition of SGAC's Asia Pacific flagship event.
The two-day event gathers together more than 100 students, young professionals, industry experts and space agencies to share best practices, exchange insights, network and nurture the next generation's perspective on space.
Each bid was evaluated by a regional selection committee and SGAC Executive Council members based on several criteria including: event management team experience, logistic abilities, budget and funding, workshop programme innovation, communication and marketing capabilities, to name a few.
The workshop is scheduled to take place in the second half of 2022 with a call for the supporting organizing team to be advertised shortly. The organizing team will be led by Surender Ponnalagar and Ramaseshan Srinivasan as Event Managers.
Meet them below!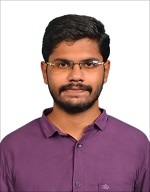 Surender Ponnalagar is the Project Director at Chiguru Colab, an India based space science & technology enterprise. A graduate in Physics from University of Madras, Surender leads the space science education projects. As a passionate learner, he is exploring multiple roles of an independent researcher, amateur astronomer, science communicator, administrator, peer educator, young scientist and a free software activist. He has been consistently involved in providing training for youth on science education, independent astronomy research and citizen science projects.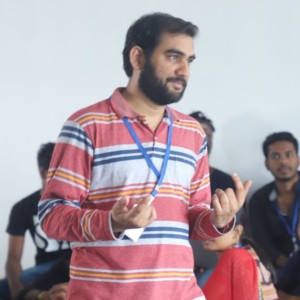 Ramaseshan is a Computer science graduate, having professional experience of 10 years in the IT sector. He is involved with grassroot science & technology organizations to support their IT requirements. He is heading the data-driven astronomy research group in a Bangalore-based Startup.