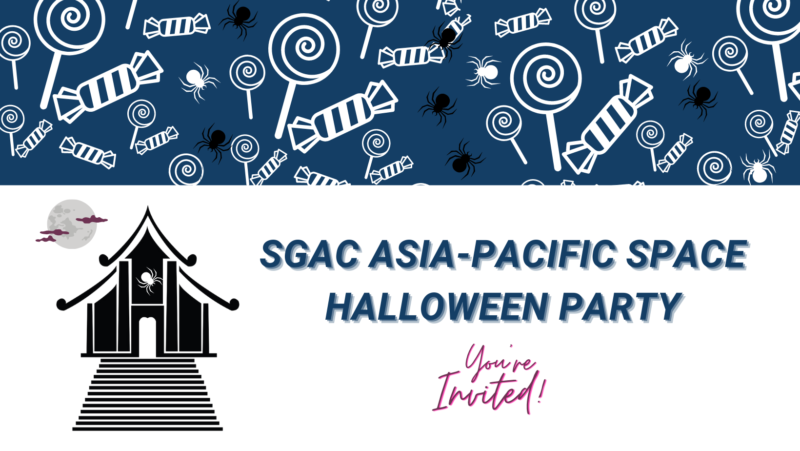 YOU ARE INVITED!
The celebration continues here in the Asia-Pacific and we welcome you to join our Space Halloween Party.
On this occasion, we have lined up the following events for you to take part in:
1) The Great SGAC Bake-Off
2) Space Halloween Costume Contest
Here is how you can participate:
Take a picture of you and your space-themed food and/or space halloween costume.
Prepare a short description of about 50-150 words explaining your space-themed food and/or space halloween costume.
Send your photo submissions to

[email protected]

with the email subject:
[SUBMISSION] SGAC Asia-Pacific Space Halloween Party.
Note: It is important to include your name, and country in the email and also Facebook profile if you wish to be tagged. 
Submissions close on October 28th 11:59PM (GMT+9)
The submissions will be posted on October 28th on the SGAC Asia-Pacific Facebook page and will be open for public voting
Votes are tallied on October 31st at the Online Halloween Party!
Be sure to rally your friends and family to give your submission a "like"!
Apart from the fun and excitement, you would also stand a chance to win some cool prizes.
So hop on and join the spooktacular celebration!