SGAC Volunteers: Redefining Call to Action During Covid-19
by Omkar Nikam
The Space Generation Advisory Council is spearheading a team of 30 volunteers from 19 countries to communicate, engage, and help the space community to keep the learning curve on a progressive path during the Covid-19 crisis. Being well known for its global diversity of space enthusiasts and industry experts, SGAC once again proves that diversity fuels the unique approaches for planning and execution of outreach activities. While many of the SGAC events are currently postponed, we, as a part of the SGAC community would like to share some thoughts on how the SGAC team is successfully managing to function effectively during this global crisis.
Leading through Communication
For any global organization, engaging leadership communication helps the workforce carry out several tasks in an effective manner. The SGAC's sub-teams such as project coordinators, event managers and regional coordinators consist of a fusion of students and working professionals, and the communication team ensures that all the sub-teams have the necessary resources in place to carry out tasks successfully. The SGAC community is glad to have such leaders, who are taking the initiative to lead and ensure the smooth functioning of the organization during the Covid-19 situation.
Planning and Execution of Activities
Most of the SGAC volunteers are well familiar with the teleworking concept. As many of the volunteers sign up for remote coordination of work, SGAC already had most of its resources ready to deploy during crisis situations. Therefore, the managers, coordinators and volunteers are ensuring the on-time execution of planned activities. Although the Covid-19 crisis might result in the delay of a few planned activities, the SGAC Team Leads make sure to act immediately and effectively to fill those gaps and meet the deadlines accordingly.
Engaging the Global Space Audience
The SGAC's response to Covid-19 has thus far proved to be fruitful. With an engaging line up of webinars and social outreach activities, SGAC members are utilizing the crisis time to reorganize and add value to current and future events to be organized by SGAC in the late 2020s. Although a significant amount of onsite activities are currently affected, SGAC has kept its doors open for everyone, by letting them contribute to the Live Spreadsheet with Materials and Resources about Space Topics. This spreadsheet allows anyone to add productive resources, ranging from education to entertainment-related to space, and help young space enthusiasts in uplifting the learning curve.
The Journey Continues…
As we all know, the Covid-19 situation may not fade away soon. Therefore, most of the SGAC's onsite events, engagements and activities are postponed. But this does not stop us from evolving and unlocking our best skills to help our space colleagues, and keep up the high spirits for space activities. This being said, we are thankful to all the SGAC members who are currently dedicating a few hours of their schedule to help SGAC function smoothly even during these critical times. The journey continues, and as one of the largest communities of space industry experts and enthusiasts, we are looking forward to future space colleagues participating and engaging in our activities. Join us on this incredible journey of spreading the word SPACE: https://spacegeneration.org/register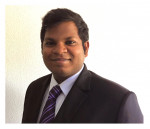 Omkar Nikam is a space/defence analyst and consultant, who is passionate about satellite communications and earth observation, as well as analysing the current age of technology-driven businesses. He is currently part of the SGAC Covid-Busters Action Team.