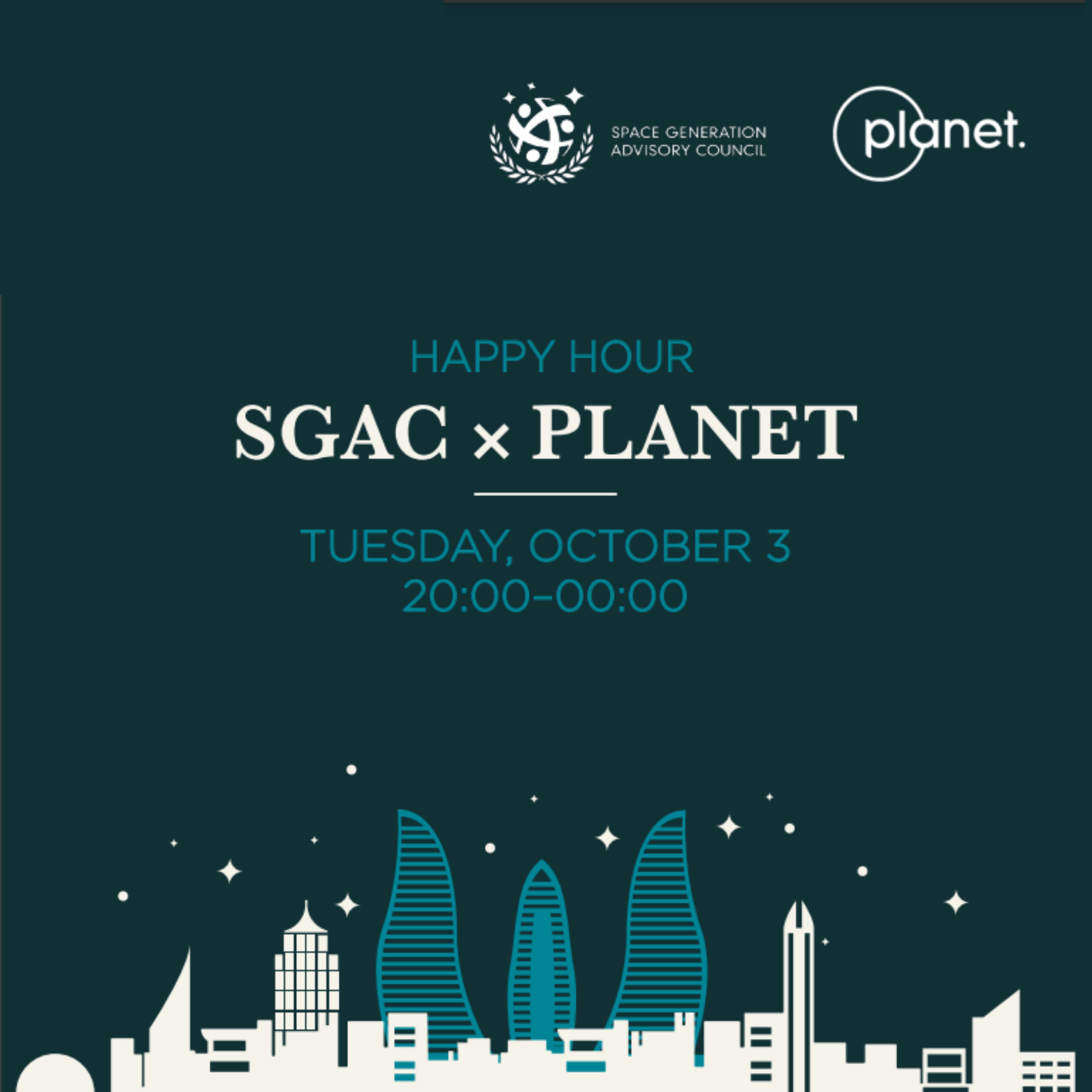 SGAC Alumni Night

2023 in Baku
It's our favorite night of the year and we're looking forward to seeing you in Baku soon! We intend to bring together SGAC alumni, current members and sponsors to celebrate and spend a magnificent night to remember. We want to thank PLANET for sponsoring and planning this night with us!
This event is dedicated to all SGAC alumni and member, and invited guests of the International Astronautical Congress (IAC). The venue and more details will be shared in the coming months through our channels, stay tuned! 
You are a SGAC alumni and you will be in Baku in October? Write us and let us know we'd love to see you there -> [email protected]!
Share This Story, Choose Your Platform!