In times of COVID-19, SGAC doesn't stop. Make sure to check our running webinars and online events.
You can read the SGAC Chairs' Letter on the status of our activities.
If you want to organize a webinar, don't hesitate to reach out to [email protected] for further information and support.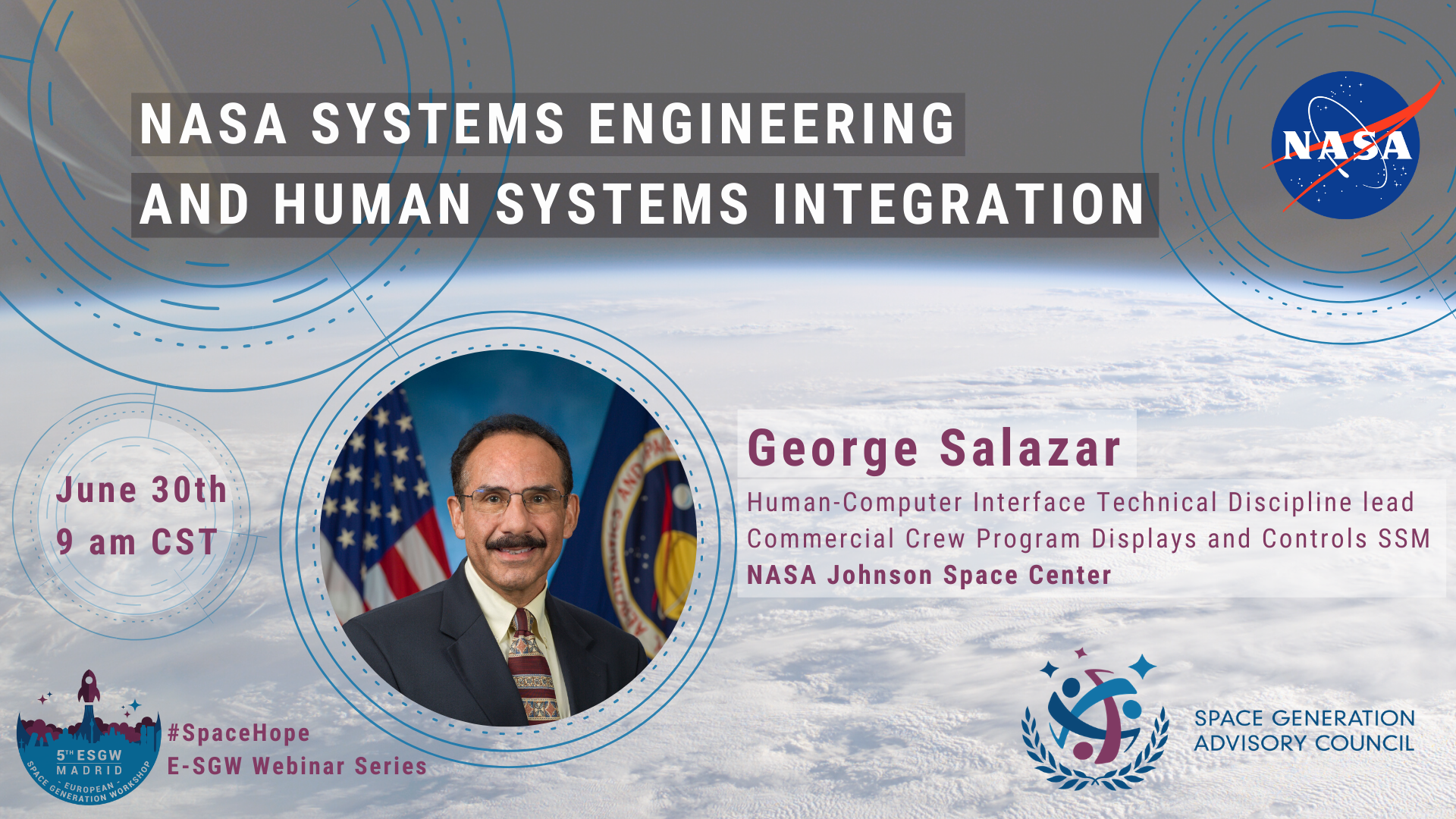 E-SGW Webinar Series: NASA Systems Engineering and Human Systems Integration
June 30 @ 2:00 PM

-

3:00 PM

BST
As we venture further into space, more complex systems will be required to support human missions to the Moon and Mars. The importance of sound systems engineering and human systems integration will be critical for these future missions. Dealing with complex technology and keeping the astronauts both physiologically and psychologically healthy will be of utmost importance. 
This presentation provides an overview of the evolution of human spaceflight, system complexity, and the NASA systems engineering process. In addition,  Human Systems Integration as part of the NASA systems engineering process is also covered to show how NASA will mitigate future spaceflight risks.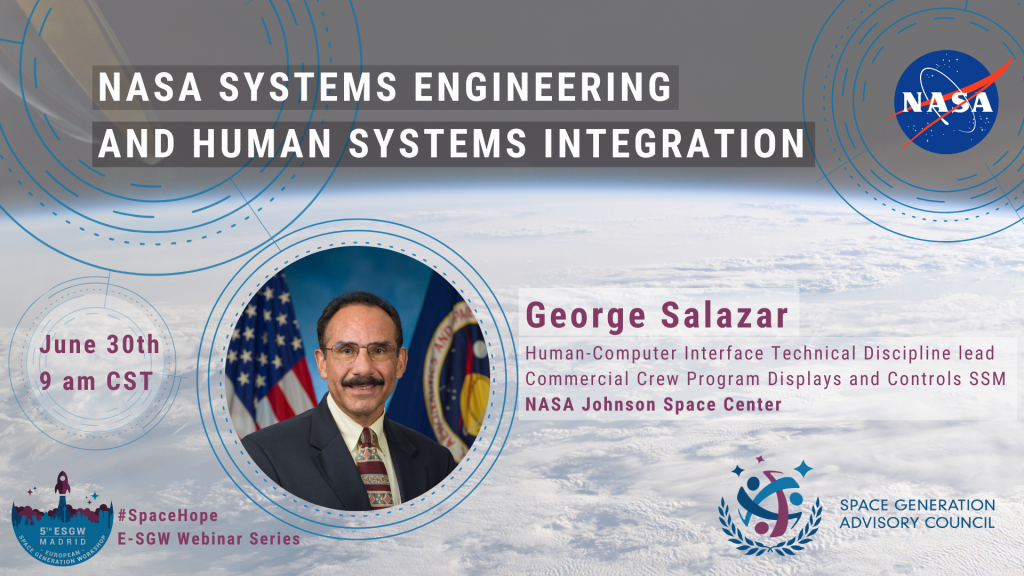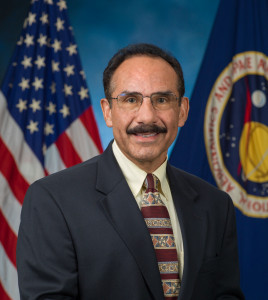 George Salazar
Mr. George Salazar received his Bachelor of Science in Electrical Engineering from the University of Houston and his Masters of Science in Systems Engineering from Southern Methodist University.
He has over 35 years of experience in telemetry, communications, speech control, command and data handling, audio, displays and controls, intelligent lighting, project management, and systems engineering of which he has received several patents. He has been involved with the design of advanced telemetry, speech recognition, and intelligent systems of which he has received various patents.
He is currently serving at NASA's Johnson Space Center as the Human-Computer Interface Technical Discipline Lead to develop advanced human interfaces as well as serving as the Displays and Controls Subsystem Manager for the Commercial Crew Program. He is the co-founder of the Human System Integration (HSI) Employee Resource Group to infuse HSI into the NASA technical processes.
He is a Senior-Life IEEE member, a registered professional engineer in the state of Texas, and an Expert Systems Engineer Professional certification through the International Council on Systems Engineering.
Since coming to work at NASA, he has reached out to over approximately 16,000 students either mentoring for career development, mentoring on NASA design challenges through the NASA Texas Space Grant Challenge, or speaking about careers and staying in school.