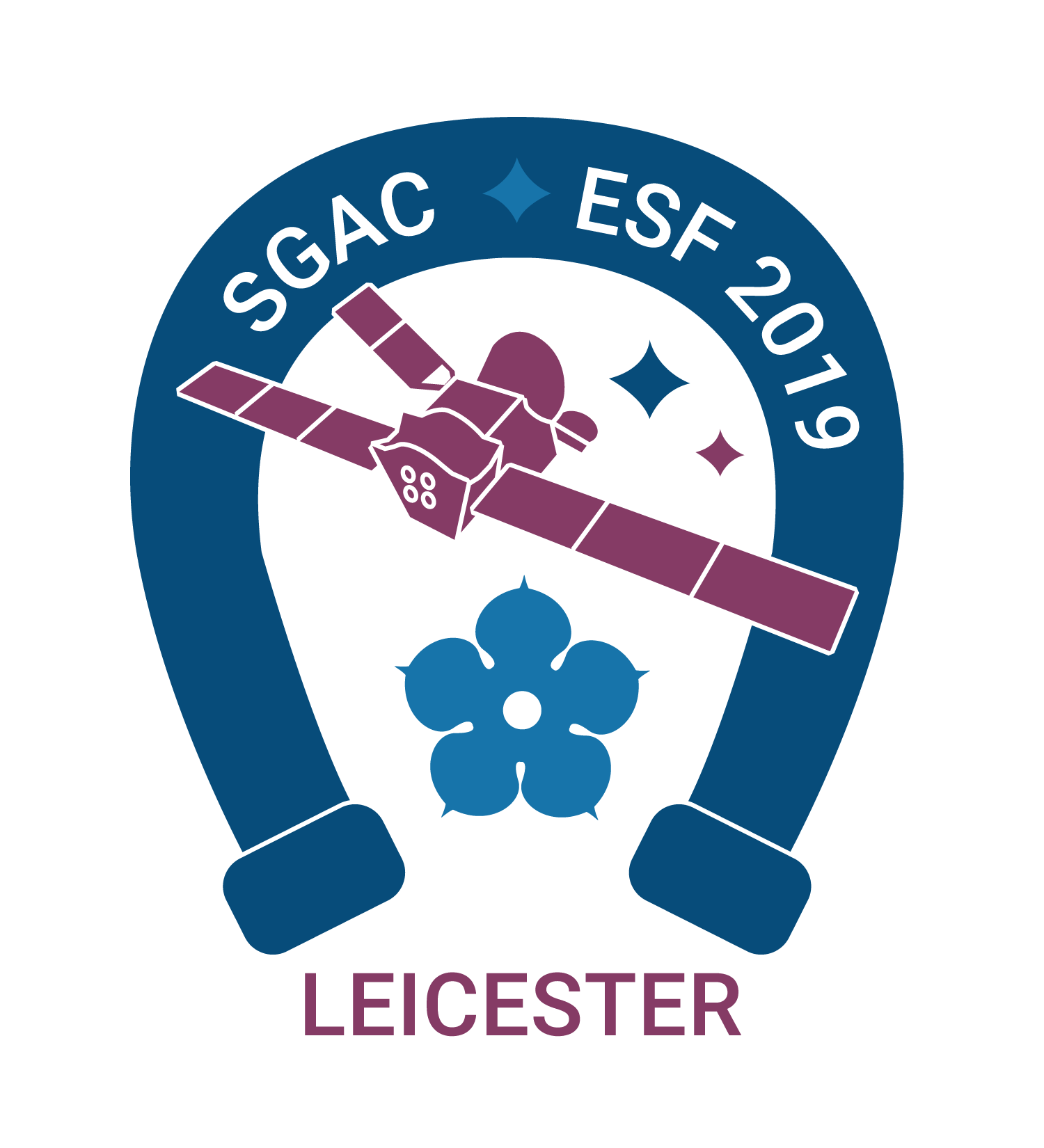 European Student Forum 2019 – Leicester
September 19, 2019 @ 8:15 AM

-

6:00 PM

UTC+0
The European Student Forum is a one-day regional event bringing together students and young professionals from across Europe to network, share ideas and learn from some of the best scientists, engineers and business professionals in the space sector.
The event will aim to bridge the gap between academia and industry, encouraging students to be creative and imaginative with their technical science skills. As well as giving younger students an opportunity to interact with the wider science community and a platform to discover careers and employability. The hope is that all participants and speakers will come away with new contacts, new knowledge and a rekindled appreciation of space and society.
Leicester has been dubbed the future space capital of the UK. With a rich history in space science, astrophysics and space technology and with future plans of Space Park Leicester, what better British city could host SGAC's European Student Forum.
The Physics and Space department at the University of Leicester has been continuously involved in space exploration and earth observation missions with NASA and ESA since the 1960's. Recently, staff at the University of Leicester has been one of the leading institutes involved in the BepiColombo and Juno mission.
Leicester also hosts the National Space centre.
The ESF will be held on the 19th of September at the University of Leicester. This will be the first time the ESF will be in the UK and Leicester. The event would witness around 60 delegates aged 18-35 from across Europe along with space companies, academics and space industry representatives.
Throughout the day, participants will be able to explore the University's department of Physics and Astronomy; seeing student projects along the corridors, satellite replicas in the foyer and the SkyLark sounding rocket from 1955.
ESF features key-note speakers, panel discussions on careers and Earth's technological development and intensive working group sessions on the following topics: space debris, cubesats, space policy and another to be confirmed.
The structure of the day will include a morning of panel discussion and talks given by experts in planetary science, space engineering, careers and space policy. The goal of the morning sessions will be to share experiences and views on current technology, science and key issues.
Following Lunch, the participants will be split into 4 workshop groups where they will address separate issues within the space sector. Their solutions and ideas will then be presented at the end of the day. The workshop will be mentored by experts in those fields and event organisers.
The event highlights that there will also be a careers fair in the foyer of the building all day. Participants can speak to large and small businesses in the space sector, engage with representatives from engineering and industry and explore what options are there for their future goals and careers.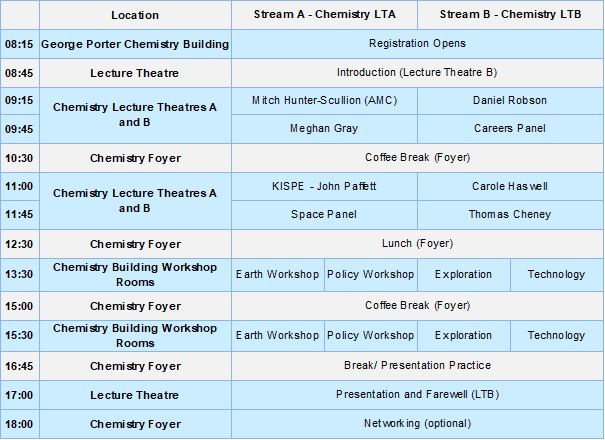 Panel Discussions
1. What will Earth and Space look like in 50 years?
With the increasing advancements in space exploration and the potential of human living in space, along with the risk of climate change and developments in cube constellation satellite what will the Earth and space look like in 50 years? What key issues will be solved by that time and what will be the next steps for science and society?
Dr. John Paffett, CEO and Founder of KISPE Space
Professor Carol Haswell, Professor of Astrophysics at the Open University
Lauren Church, Msc Space Medicine student at Kings College London
Angaraj Duara, PhD student 'Very High Energy Astrophysics' for the Cherenkov Telescope Array (CTA)
2. How to achieve and succeed in the space sector
Industry speakers and specialist in employment and outreach will give advice to students and young professionals on how to land their dream job and thrive and prosper in the space sector. They will look back at their own experiences and provide tips and hints on business building, networking, innovation, communication and much more.
Professor Suzie Imber, Professor of Space Science at the University of Leicester
Professor Graham Wynn, Professor of Theoretical Astrophysics at the University of Leicester
Natalia Grajek, HE Representative
Mitch Hunter-Scullion, Asteroid Mining Corporation
David Gooding, SSTL
Heidi Thiemann, PhD student at the Open University
Workshops
Workshop 1 – Earth: How can we reduce/clean space debris? Design a plan or technology to do this.
Workshop 2 – Policy: What new policies and laws need to be introduced?
Workshop 3 – Exploration: Design a Mission A Proposal plan with CubeSats as the main focus?
Workshop 4 – Technology: Use in-situ resource utilisation on the lunar surface
Venue & Logistics
Update: due to ongoing construction work in the Physics building the European Student Forum will now take place in the George Porter Chemistry building (indicated with the red arrow)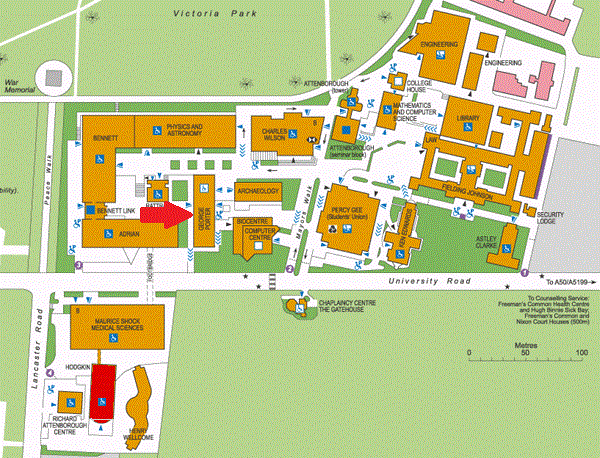 Leicester is the 13th biggest and the most multicultural city in the UK. It is one of the oldest cities in the UK dating back to the Iron age, before becoming a central Roman settlement with a forum and bath houses. From here, with Saxon and Viking invasion, it grew and grew until it became one of the most prominent cities, seeing the burial of King Richard III. The 16th century King was found buried under a car park in 2015.
Leicester had its last populous boom during the major world wars, where the city industrialised with munition and material factories popping up due to the great central railway to London.
The University of Leicester is ranked as one of the top 200 universities in the world by the 2018 Times Higher Education World University Rankings.
The University of Leicester is a simple 10-minute walk from Leicester train station which has direct links to London, Birmingham, Manchester, Leeds and the East Midlands. There are multiple buses that run to and from the university, train station and city centre, that is only a 15 minute walk away. For road travel, both Megabus and National Express connect Leicester with major cities in England and Wales. Leicester lies between the M1 and the M6 motorway.
Introduction, Registration and presentations will be in the Chemistry Lecture Theatre.
Talks and Panel Discussion will be held in the Chemistry Department, Lecture Theatres A and B. Workshops will be held in the Chemistry Department as well.
Speaker List

Professor Carol Haswell
Carol Haswell is a professor of Astrophysics and Head of Astronomy at the Open University, specialising in the observation of exoplanets. Professor Haswell's achievments include being honoured the 2010 Royal Astronomical Society Group Achievment award as a core, pioneering member of the SuperWASP team and being one of 21 women celebrated by the Royal Astronomical Society to appear in a portrait gallery celebrating a centurty of female fellows. Her most recent work investigated a super-Earth planet orbiting near Barnards star. Carol Haswell graduated from the University of Oxford and was awarded a PhD in Astronomy, Plasma Physics from the University of Texas.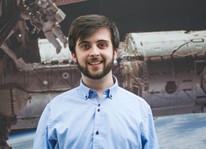 Daniel Robson
Daniel Robson graduated from the University of Leicester in 2018 with a Masters of Science in Space Exploration Systems, spending 7 months on the European-renowned SEEDS placement. During his time with SEEDs, Daniel Robson's collaborated with three universities in Europe on his thesis, that concentrated on the Lunar Gateway. Having completed his studies, Mr. Robson then undertook an internship with ESA's Space Medicine Education Team in Germany. At the same time, the Leicester graduate was chosen to be part of crew 205 at the Mars Society Desert Research Station, simulating life as an astronaut living on Mars. He is starting a PhD in CubeSats at the university of Nottingham.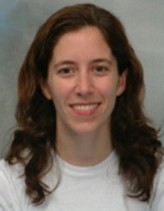 Professor Meghan Gray
Meghan Gray is an Associate Professor at the University of Nottingham, specialising in galaxy evolution, large-scale structures and observational extragalactic astronomy. Being born in Canada, she graduated with a Bachelors in Physics and Mathematics from Mount Allison University then completed her PhD in Astronomy at Cambridge University in the UK. Meghan Gray also regularly appears on a well-known science blog and YouTube channel run by the University of Nottingham called Sixty Symbols. Her most recent work is leading the STAGES survey which aims measuring properties of superclusters to study galaxy evolution in dense environments.

Dr. John Paffett
John Paffett is the founder and Managing Director of KISPE LTD and KISPE Space Systems LTD. He is also the founder of Applied Space Solutions Limited. With over 30 years experience in satellite systems, project management and telecommunications, John has had a successful and noteworthy career. Having studied Electronic Engineering at the University of Surrey and then Electronics for his PhD, Paffett had various roles at Surrey Satellite Technology LTD (SSTL) before reaching Chief Executive Officer at the US subsidiary. At SSTL John was responsible for the growth of the business in the telecommunication and navigation business and oversaw the developments of the GALILEO Project.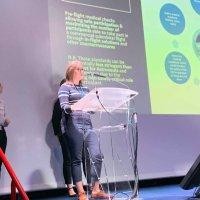 Lauren Church
Lauren Church is a Medical Student Kings College London, specialising in Space Medicine and Space Physiology. Her passion and drive for space medicine and outreach has allowed her to speak at many events across the country from the Science Museum to ISSET STEM events. Lauren will participate in the panel discussion – "What will Earth and Space look like in 50 years".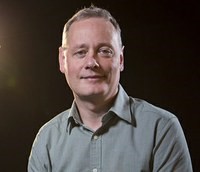 Professor Graham Wynn
Professor Graham Wynn is a Professor of Theoretical Astrophysics, Head of the Physics and Astronomy Department and recently been appointed as the Deputy Pro-Vice-Chancellor for education at the University of Leicester. Professor Wynn has had a long history at the university from graduating his bachelors and completing his PhD to directing the curriculum, the teaching and education at the department and university.  Graham's work specialises in the study of astrophysical accretion, exploring systems such as interacting binary stars, gamma-ray bursts, accretion disk physics and cosmological feedback processes. Professor Graham Wynn will participate on the Careers panel – "How to succeed in the space sector".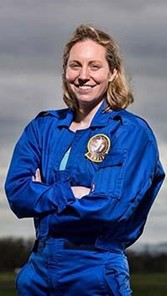 Professor Suzie Imber
Professor Suzie Imber is an Associate Professor of Space Physics and Pro-Vice Chancellor for students at the University of Leicester. Suzie graduated from Imperial College London with a Bachelors in Physics then moved to Leicester to complete her PhD. Upon finishing her PhD, she took a research position at NASA's Goddard Space Flight Center, where her main focus was 'space weather' and the MESSENGER Mission to Mercury. Suzie's most recent work was building the MIXS instrument for the ESA BepiColombo mission which aims to explore the X-ray aurora at Mercury, discovered at the University of Leicester. Suzie Imber will join the Careers panel – 'How to succeed in the space sector?'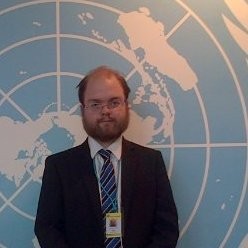 Thomas Cheney
Thomas Cheney is a PhD student at Northumbria University studying space law, having previously partially studied a PhD in law at Sunderland University. The PhD focuses on the 'Sovereignty and Property Rights in Outer Space: Asteroid Mining, the Outer Space Treaty and National Legislation'. Cheney has had a wealth of experience working with councils, charities and banks before focusing on space. Since 2017, Thomas has been the executive director of the Centre for Spacefaring Civilization, which is an independent think tank and research centre focusing on space law and policy.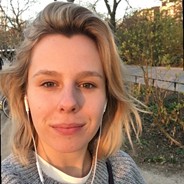 Natalia Grajek
Natalia Grajek is an international recruiter for HE Space Operations, where her main roles are technical recruitment to companies such as ESA and Airbus, and event management at career fairs, presentations and coaching sessions. Previously, Grajek has worked in recruitment and project managing across central and west Europe. Natalia graduated from the University of Lodz with a degree in psychology. Natalia Grajek will be representing our gold sponsor HE Space in the career panel.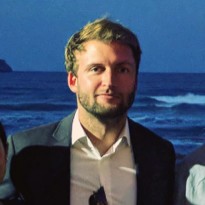 David Gooding
David Gooding is the Optical Payload Systems Engineer at Surrey Satellite Technology Ltd (SSTL), based in Guildford. David has been at SSTL for three years designing, building and testing optical payloads for Earth Observation missions and has also been a part of the mission concept and business line and a lead for the payload chain subsystem team. Gooding graduated from Cardiff University in Astrophysics and UCL with a masters in Space Science and Engineering. After his studies and a position at Hawk-Eye innovations, David completed the Young Graduate Trainee Scheme at ESA. David Gooding will represent gold sponsor SSTL on the Careers Panel.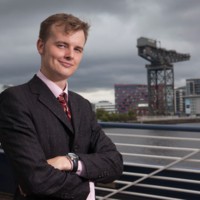 Mitch Hunter-Scullion
Mitch Hunter-Scullion is the founder and CEO of Asteroid Mining Cooperation. Having just completed his dissertation entitled 'The Case for Asteroid Mining: Examining the economic and political benefits to be gained from mining in Space', Mr Hunter-Scullion founded AMC Ltd in March 2016. After intensive research into asteroids, their resources and the technology of space mining he realised that there was a gap in the British market for an asteroid mining company. Now at the age of 24, Hunter-Scullion's company has plans to launch three asteroid satellites before 2027 to start the journey of leading the space mining industry before anyone else.

Angaraj Duara
After winning the 2013 High Achiever's Award from the University of Leicester International Study Centre, Angaraj graduated from the University of Leicester in 2017 with a 1st class Masters in Physics with Astrophysics. In 2016, Angaraj completed an internship at Durham Centre for Advanced Instrumentation at Princeton University, working on the Balloon-borne Imaging Telescope, a near space imaging mission in collaboration with JPL-NASA. Angaraj is currently doing a PhD in Very High Energy Astrophysics for the Cherenkov Telescope Array (CTA). He has been heavily involved in science communication, including guest speaking at Leicester Astronomical Society and BBC Stargazing Live. Angaraj will participate on the 'What will Earth and Space look like in 50 years' panel.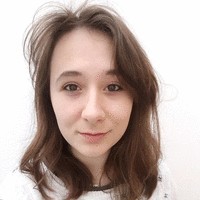 Heidi Thiemann
Heid Thiemann is a PhD student at the Open University, investigating stellar variability and binary stars in SuperWASP survey. The SuperWASP all-sky survey is the most successful ground-based search for transiting exoplanets, having discovered more than 150 hot Jupiters. Heidi graduated from the University of Leicester in 2017 with a Masters in Physics with Space Science and Technology. Outreach is a large part of Heidi's life and career. For 3 years she has had an array of roles at SpaceCareers.uk, an employment website from UKSEDS and has been a mentor at Space School UK, a summer school hosted in Leicester centred on space science and technology.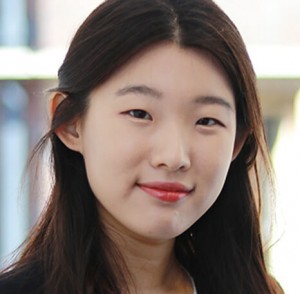 Vicky Jeong
Vicky is a New York qualified associate specialising in space, telecommunications and spectrum regulations and assists in advising clients in these industries. She also holds an Advanced LLM in Air and Space Law from the University of Leiden in the Netherlands.
She is the current National Point of Contact for the UK for the Space Generation Advisory Council and also sits in the Committee of the British Korean Law Association.
Prior to joining Alden Legal, Vicky worked in a South Korean financial advisory and accounting company managing matters such as project finance, real estate finance and aviation finance.
In addition to having acquired experience at a number of leading law firms in the UK, she also worked in Seoul and Amsterdam.
Vicky will lead the workshop on policy.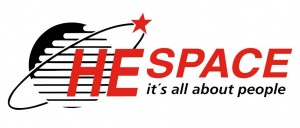 HE Space is a privately-owned company, operating internationally with offices in the Netherlands, Germany and the US. The business specializes in personnel recruitment with an exclusive focus on the space sector. No other engineering services company combines the exclusive focus on space with the broad, international network, HE Space have built over 30 years. HE Space has concentrated its activities on supplying space experts to ESA, to EUMETSAT, and to the European space industry. Their industry customers include Airbus Defence and Space, ArianeGroup, OHB Systems, DLR GfR, Thales Alenia, Rovsing, Jena-Optronik, TESAT Spacecom, IABG and STI Space Tech. The companies staff have made significant contributions to many of Europe's most exciting space projects.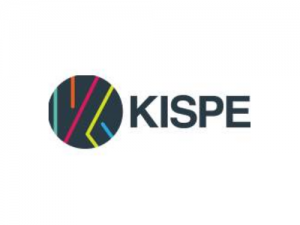 KISPE is a project engineering, system design and implementation company working in the space, telecommunication and electronics sector. The company focuses on the design, development and operation of space systems and telecommunication systems as a consultancy and management business to exploit technology and explore space. With 25 years of experience in the fields, they aim to turn ambitious and dynamic ideas into reality.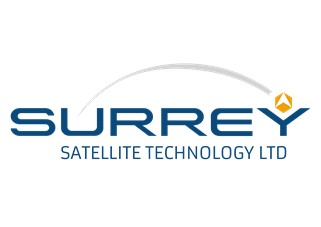 Surrey Satellite Technology Limited (SSTL) is the world's leading small satellite company, delivering operational space missions for a range of applications including Earth observation, science, communications, navigation, in-orbit debris removal and servicing and beyond Earth infrastructure. SSTL designs, manufactures and operates high performance satellites and ground systems for a fraction of the price normally associated with space missions, and employs 380 staff working on turnkey satellite platforms, space-proven satellite avionics, optical instruments and new mission concepts.
Since 1981, SSTL has built and launched more than 60 satellites for 20 international customers, as well as providing training and development programmes, consultancy services, and mission studies for ESA, NASA, international governments and commercial customers.  Our innovative approach is changing the economics of space.

Alden Legal are a thought-leading professional advisory firm for the space, satellite and communications sector, with significant experience in providing policy and legal advice (including commercial contracts, IP, corporate and general finance) and all forms of regulatory and licensing advice.
They advise on complex areas such as the regulatory and commercial aspects of innovative technology, including in-orbit servicing, large constellations, aeronautical services and new applications.
Alden also cover all forms of licensing, spectrum, liability, insurance and financial issues.
They are often involved in the drafting of national space and communication laws, launch and spectrum regulations.
Share This Story, Choose Your Platform!