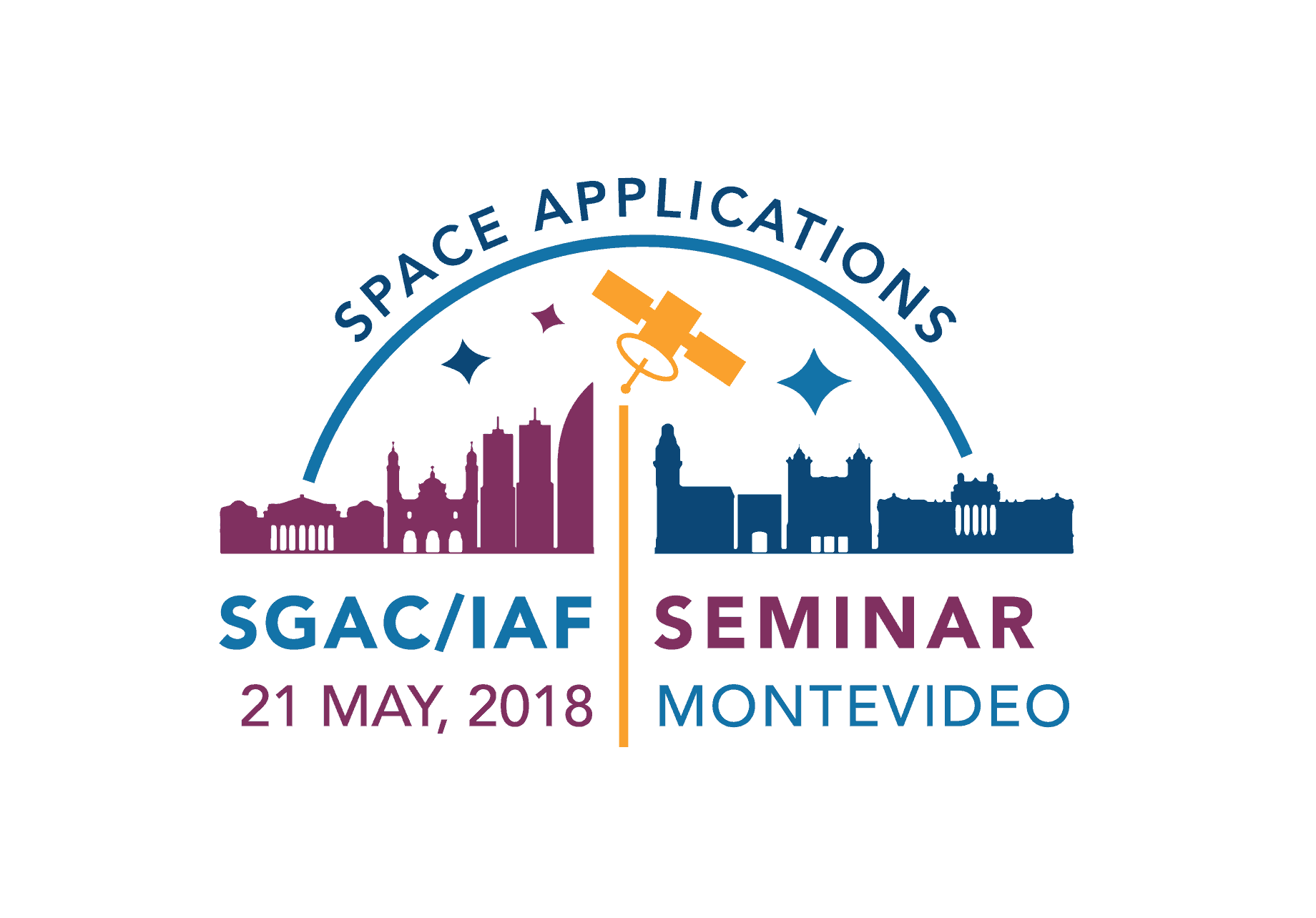 SGAC-IAF Seminar at GLAC2018: Space Applications
The inaugural SGAC-IAF Seminar: Space Applications is a half-day event for university students and young professionals in the South-American region which will be held on the 21 May 2018  in Montevideo, Uruguay.
The SGAC-IAF Seminar: Space Applications will be held in conjunction with the Global Space Application Conference 2018 (GLAC 2018) organised by the International Astronautical Federation on 21-23 May 2018 in Montevideo, Uruguay. The aim of the event is to engage with the Uruguay and South American students and young professionals and  provide an opportunity for capacity building and policy input on space applications.
The event will be followed by a joint SGAC-IAF IDEA networking lunch.
Global Space Applications Conference 2018
The Global Space Applications Conference, GLAC 2018, to be held in Montevideo, Uruguay, will be the first time ever that IAF takes one of its Global Conferences to South America and also the first time that it organises an event in Uruguay.
GLAC 2018 is co-organised together with the Centro de Investigacion y Difuson Aeronautico-Espacial (CIDA-E), a member of the IAF since 1985 and one of ten IAF members from South America.
Timeline
| | |
| --- | --- |
| 21 May | SGAC-IAF Seminar: Space Applications |
| 21 May – 23 May | GLAC 2018 |
Program
Start
End
Session
Moderator/Speaker
8:00
8:30
Registration
–
8:30
8:45
Introduction
TBD
8:45
9:00
Keynote 1:
Gunter Schreier

Head Business Development – Deputy Director

German Aerospace Center (DLR)

9:00
9:15
Keynote 2:
Dr. Christina Giannopapa

Head of Political Affairs Office

European Space Agency (ESA)

9:15
9:30
Keynote 3:
John Horack

Professor and Neil Armstrong Chair

The Ohio State University – College of Engineering

9:30
9:45
Keynote 4:
TBD
9:45
10:00
Group Work Introduction
TBD
10:00
12:30
Group 1: IoT and Space Applications
Victoria Alonsoperez
Group 2: Legal and Policy Challenges of Space Applications
Krystal Wilson

Project Manager

Secure World Fundation

Group 3:Technology Development and Space Applications
TBD
Group 4:Regional Collaboration in Space Applications
TBD
12:30
12:50
Recap of Group Work
One representative per working group
12:50
13:00
Closing Remarks
TBD
13:00
14:00
SGAC/IAF IDEA Networking Lunch
Organising Team
Organised with
Registration
Please use the GLAC2018 website for our SGAC-IAF Seminar registration.
Select SGAC-IAF Seminar: Space Applications – 20€ during registration
You can also register for GLAC2018 at the same time.
Young Professional

180€

Full-Time Student

 

60€

Gala Dinner Ticket

80€
Young Professionals – must be 35 years of age or less and must provide a proof of their date of birth by means of an official document (passport, ID card, etc).
Full-Time Students – must provide proof of their status.