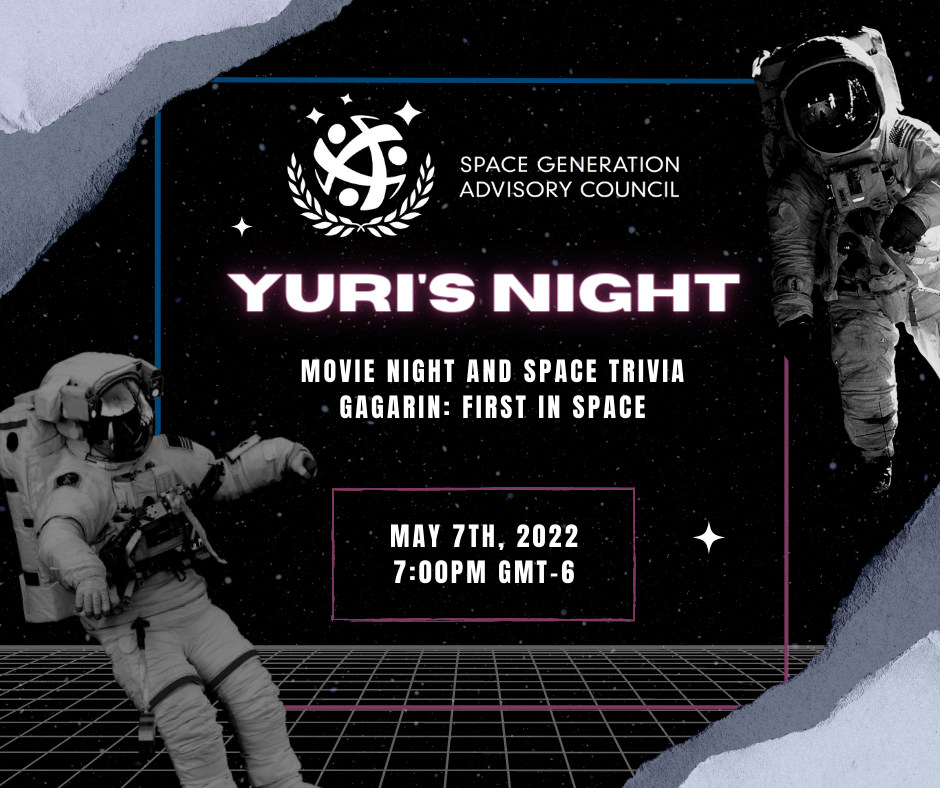 Human Space Flight celebration – Yuri's Night
May 7, 2022 @ 7:00 PM

-

10:30 PM

CST
The United Nations (UN) celebrates the International Day of Human Space Flight on April 12 each year. In Celebration to this and Yuri Gagarin being the world's first cosmonaut to have traveled in outer space, our NPoCs from Nicaragua and Panama have organized a movie night and a space quiz. Come say hi, and let's watch together how history was made.
Tag us on your social media with #HumanSpaceFlightSGAC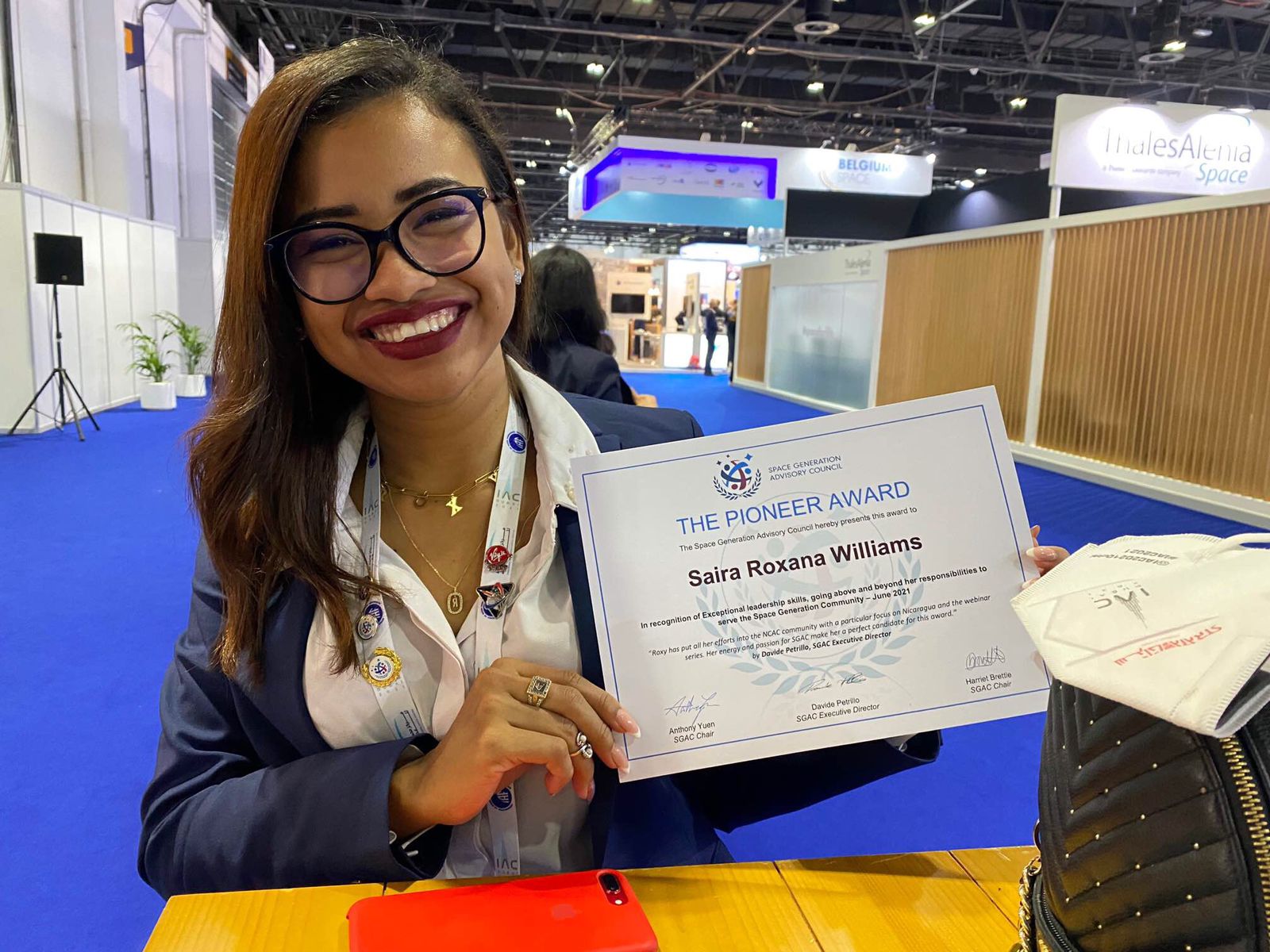 Roxy Williams studies Software Engineering in ULACIT – Latin American University of Science and Technology in Costa Rica. She is currently the National Point of Contact for Nicaragua and general coordinator of the Open Course Introduction to Space Engineering. Roxy received the SGAC Pioneer Award 2021 for her contributions in SGAC and the space sector. She was also selected as a student Scholar for the Grace Hopper Celebration, the largest gathering of women in computing. Currently she is working as a lead of the Command & Data Handling and Comms subsystems on a Mercury Sample Return Mission Design for the SGAC Space Exploration Project Group. Roxy is the president of the Society of Women in Space Exploration Costa Rica. She is a young female passionate about space, who is driven by diversity and inclusion and who strongly promotes space education in her homeland Nicaragua. 
Roxy has worked on a CubeSat design with the Brazilian National Institution of Space Research – INPE, she worked on the design of a Lunar Hospital using Lava tubes during her virtual Analog Astronaut training. She recently co-designed, supervised and produced a web app solution to determine the safest and most suitable sites for shelters for the Caribbean coast in Nicaragua. The team used Sentinel-1, elevation and land cover derived from FAO's SEPAL cloud platform and Google Earth Engine to derive low, medium and high shelter suitability.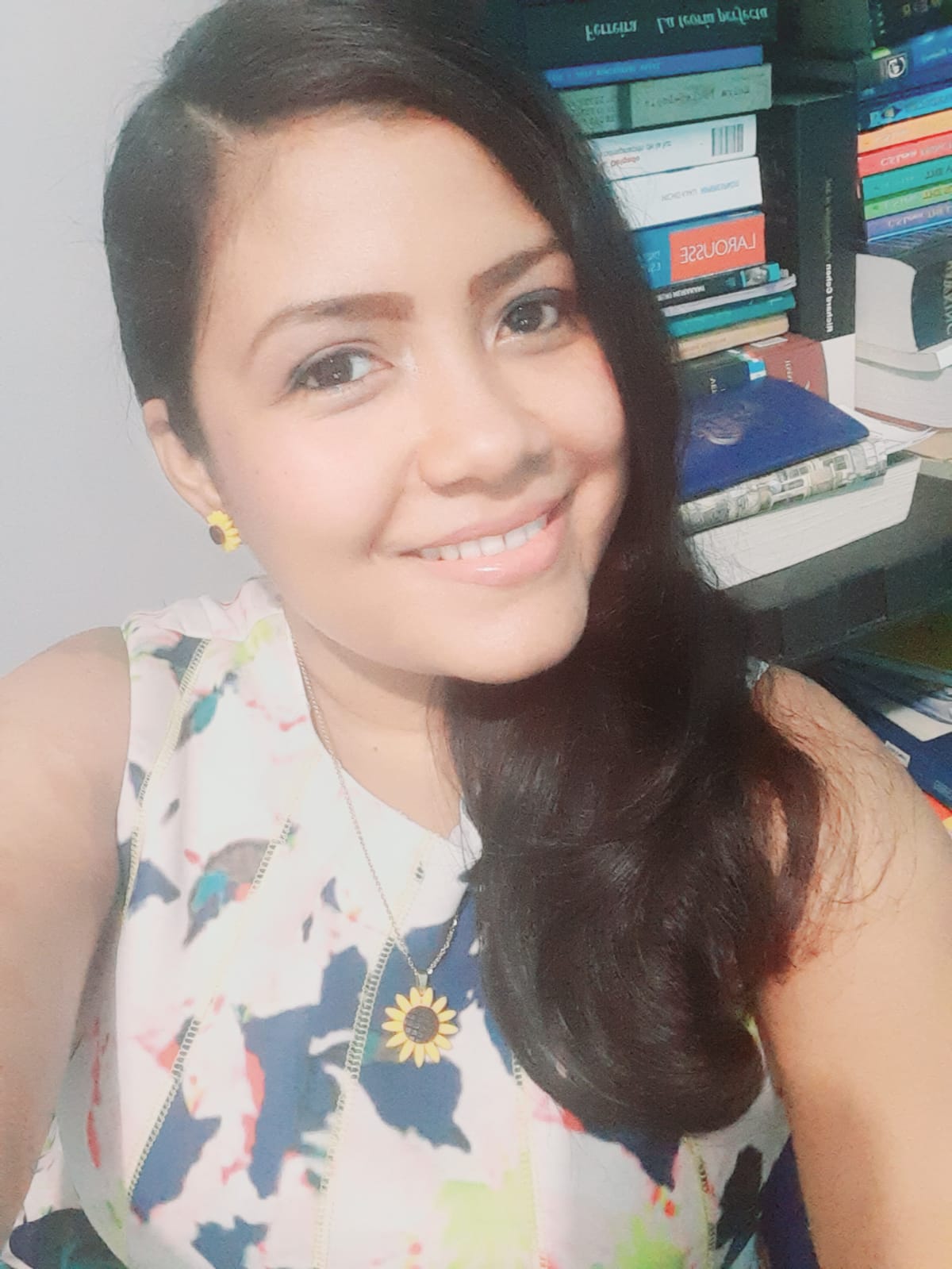 Mabony Sanchez is studying a master's degree in Physical Sciences at (UTP)- Technological University of Panama. She is currently the National Point of Contact of Panama in SGAC and is also a member of the National Committee of Astronomy Teaching (NAEC), Mabony herself is a high school Physics teacher. Through SGAC and NAEC, she has had the opportunity to work on teaching and disseminating astronomy in schools and space sciences, such as the use of CanSat as a pedagogical tool, cooperation with the Panamanian Space Science Olympics, participation in events of 100 hours of astronomy of the IAU, Jury of Space Apps Challenge in Panama, advisor in the competition of CanSat with the National Institute of Space Research of Brazil – INPE.
She recently was selected by the National Secretariat of Science and Technology as a researcher and is working on the development of electrodes created from biomass for sodium ion batteries. Mabony is passionate about Physical Sciences, Space Sciences and Renewable Energies and the great benefits they provide to society.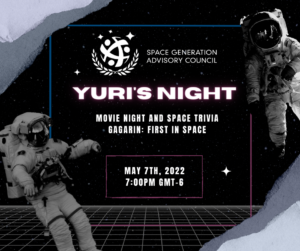 Share This Story, Choose Your Platform!