In times of COVID-19, SGAC doesn't stop. Make sure to check our running webinars and online events.
You can read the SGAC Chairs' Letter on the status of our activities.
If you want to organize a webinar, don't hesitate to reach out to [email protected] for further information and support.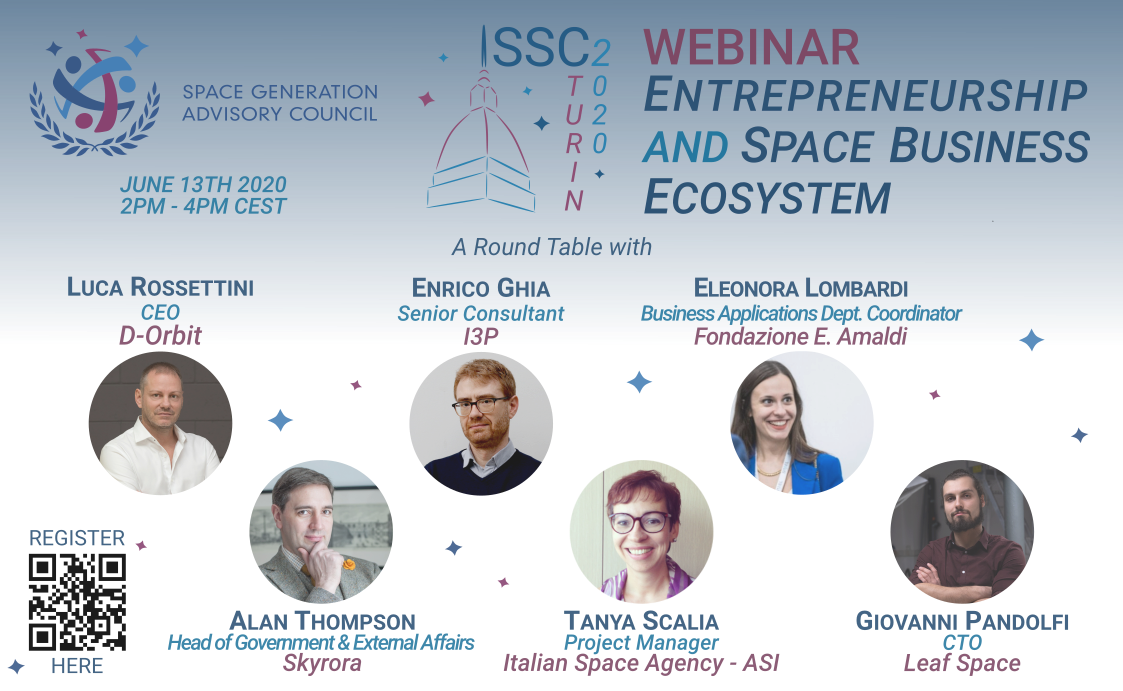 ISSC2 Webinar: Entrepreneurship and Space Business Ecosystem
June 13 @ 2:00 PM

-

4:00 PM

CEST
What does it take to be an entrepreneur? What are the business challenges offered by the space sector? How does the fusion of two worlds work in a cutting-edge and highly competitive scenario? What impact has the COVID-19 pandemic had on the space business ecosystem and what measures can possibly counteract it in the near and long term? The Entrepreneurship and Space Business Ecosystem Webinar, associated with the Second Italian Space Startup Competition, will dive into these questions to explore a broader and enthusiastic discussion among specialists and space entrepreneurs. The presenters will also talk about the multiple opportunities, strategies, trends, and the rules of the game that steer Astropreneurship. Organized as a round table, the audience will have the chance to interact with the speakers with a session of questions and answers.