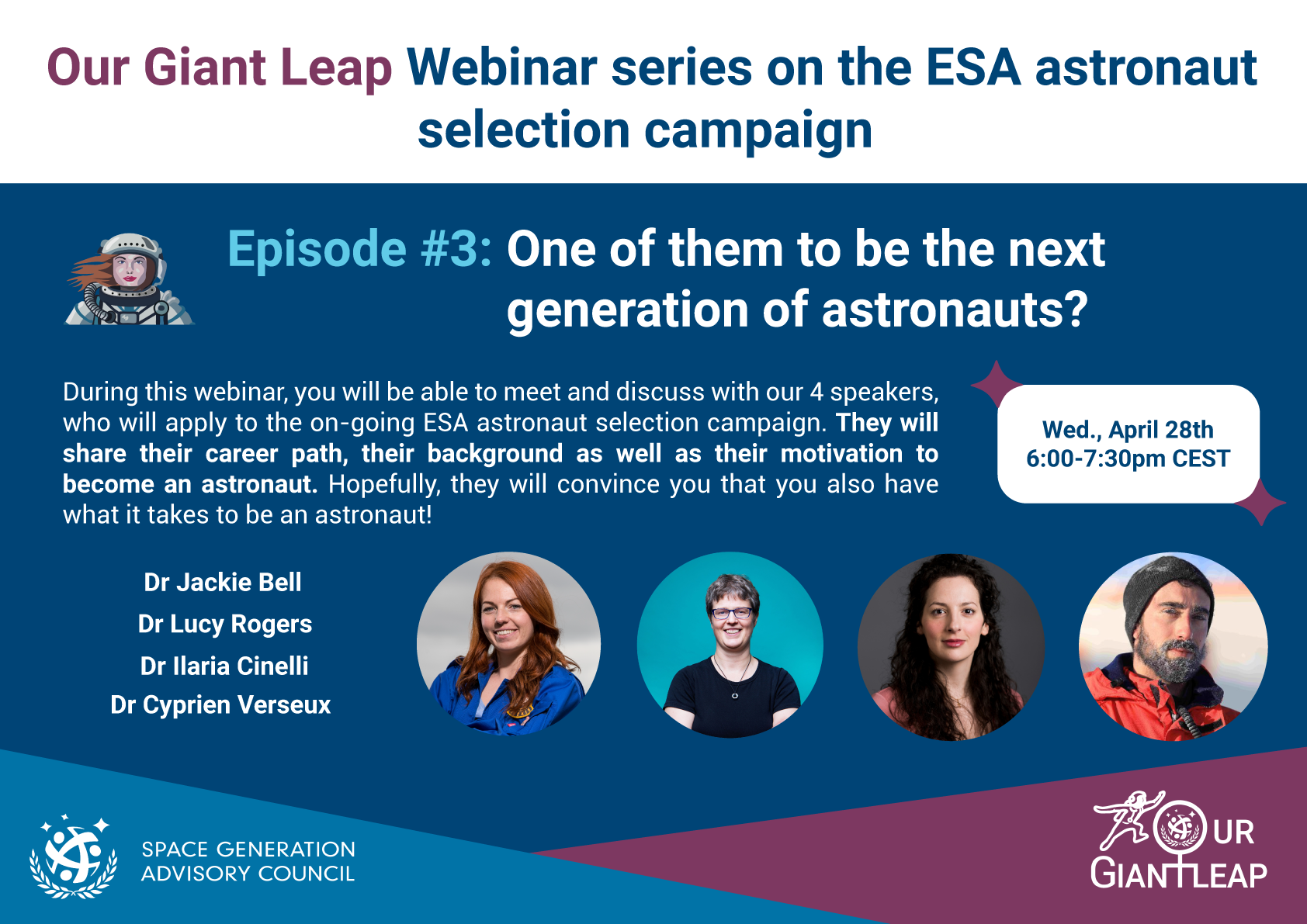 April 28, 2021 @ 6:00 PM

-

8:00 PM

CEST
The European Space Agency is recruiting its next generation of astronauts in 2021. Till date only 11% of astronauts worldwide have been women. Yet, to build a sustainable human presence in space, there is a need for more diversity in crews. ESA is highly encouraging women to apply to the upcoming selection, and at 'Our Giant Leap' we aim to encourage and support them in this process.
Through this series of webinars organised by the SGAC Our Giant Leap team, we will explain the current status of diversity in astronaut crews, and why an increase is needed. We will also support your application by sharing tips and insights from our experts. Finally, we want you to meet with applicants to the selection to learn more about their path in the process, and hopefully convince you that you might also have what it takes to be an astronaut !
This webinar will focus on the selection process. It aims to give you an insight into how the selection works with talks from experts involved in previous and similar selections and we will also hear about the daily life of an astronaut on the ground.
You can already participate in the event before it begins! Use #AskOGL to ask your questions about the webinar and to the speakers.
This webinar is the 3rd and last episode of a series about the ESA astronaut selection. This webinar will be recorded.

4 speakers, who will apply to the ESA Astronaut selection, will talk about their current occupation, their background and their motivation to be an astronaut.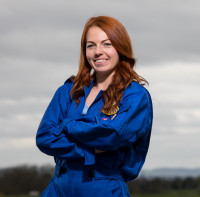 Dr Jackie Bell is a Senior Teaching Fellow at Imperial College London and Honorary Fellow of the University of Liverpool. Having always dreamed of becoming an astronaut, Jackie was selected from over 3,000 applicants to take part in the BBC science production "Astronauts: Do You Have What It Takes?" in 2017, where she undertook tests similar to those used in astronaut selection processes around the world.
With a master's degree in Mathematics Sciences and PhD in Theoretical Particle Physics, Jackie has a huge passion for communicating science and inspiring others to pursue STEM careers. She has project managed some of the UK's biggest STEM educational programmes in partnership with the UK Space Agency and UK Research and Innovation (UKRI), and alongside her PPL(H) training she hopes to apply for the 2021 ESA astronaut selection.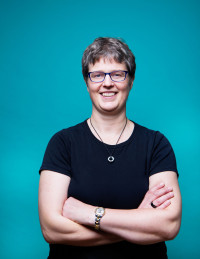 Professor Lucy Rogers PhD is an inventor with a sense of fun – an independent innovation consultant and science communicator. She is a Fellow of the Royal Academy of Engineers and a visiting Professor of Engineering:Creativity and Communication at Brunel University, London.
She is adept at bringing ideas to life, from robot dinosaurs to mini-mannequins and even a fartometer for IBM!
She has developed her creativity and communication skills and shares her tricks and tools with others. Lucy is the presenter of a couple of STEM Podcasts – The Engineering Edge and The DesignSpark Podcast.
Ilaria Cinelli Eng. PhD FAsMA is a senior engineer with records of biomedical engineering and space exploration accomplishments. Her work experiences are in biomedical engineering, human factors, mission design, analogue missions, space medicine and leadership.
Ilaria has a Bachelor's and Master's degree in Biomedical Engineering from the University of Pisa (Italy) and a structured PhD in Neural Engineering from the National University of Ireland Galway (Republic of Ireland). She is also a graduate of the Space Studies Program run by the International Space University at TU Delft (The Netherlands). More recently, she has completed a Postdoc at Tufts University (USA) in Neuromodulation.
Ilaria is a Fellow of the Aerospace Medical Association, Past-President of the Aerospace Human Factors Association, Member-at-Large of the Aerospace Medical Council, an invited member of The Mars Society Steering Committee and part of the Space Generation Advisory Council.​ She is also one of the 35 most influential women in space identified in 2019 as a Mentor and Role Model of the Space4Women network of the United Nations Office for Outer Space Affairs.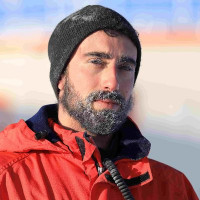 Dr Cyprien Verseux is an astrobiologist who founded and currently leads the ZARM's Laboratory of Applied Space Microbiology, which develops biology-based technologies in support of future crewed missions beyond Earth. Prior to this, in 2018 (at age 27), he was the Station Leader and a Field Glaciologist at the Concordia research station (Antarctica), where he spent a year.
In 2015-2016, he served as the Crew Biologist during the NASA-funded HI-SEAS IV mission, where he lived isolated for 366 with 5 other people in a small dome on a Hawaiian volcano. In parallel to his work as a researcher he writes books.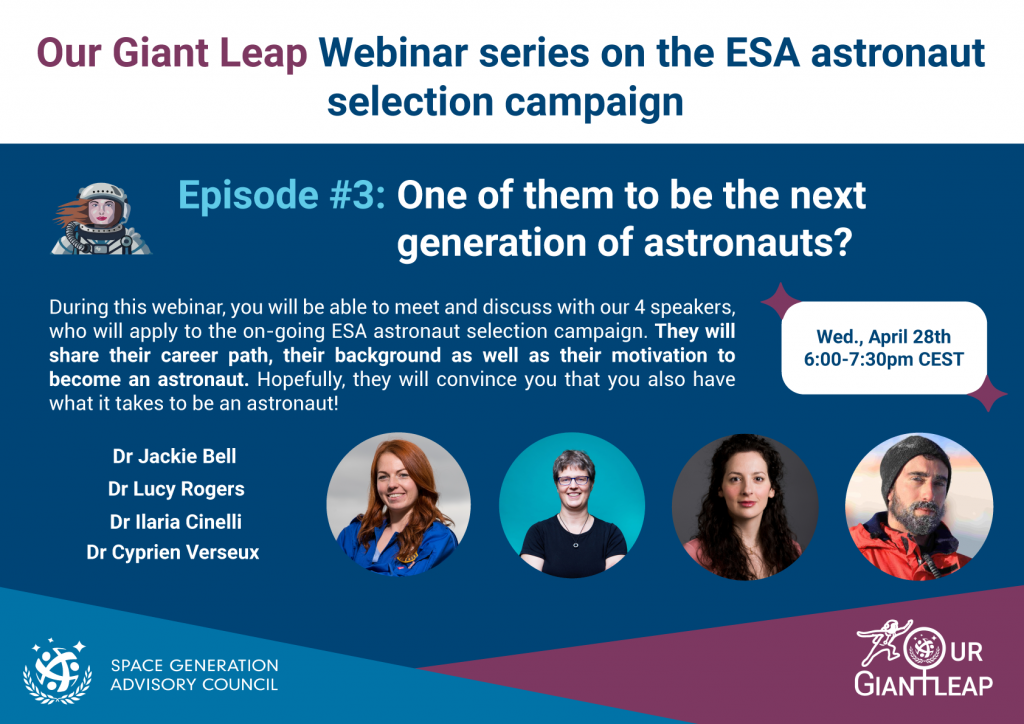 Share This Story, Choose Your Platform!