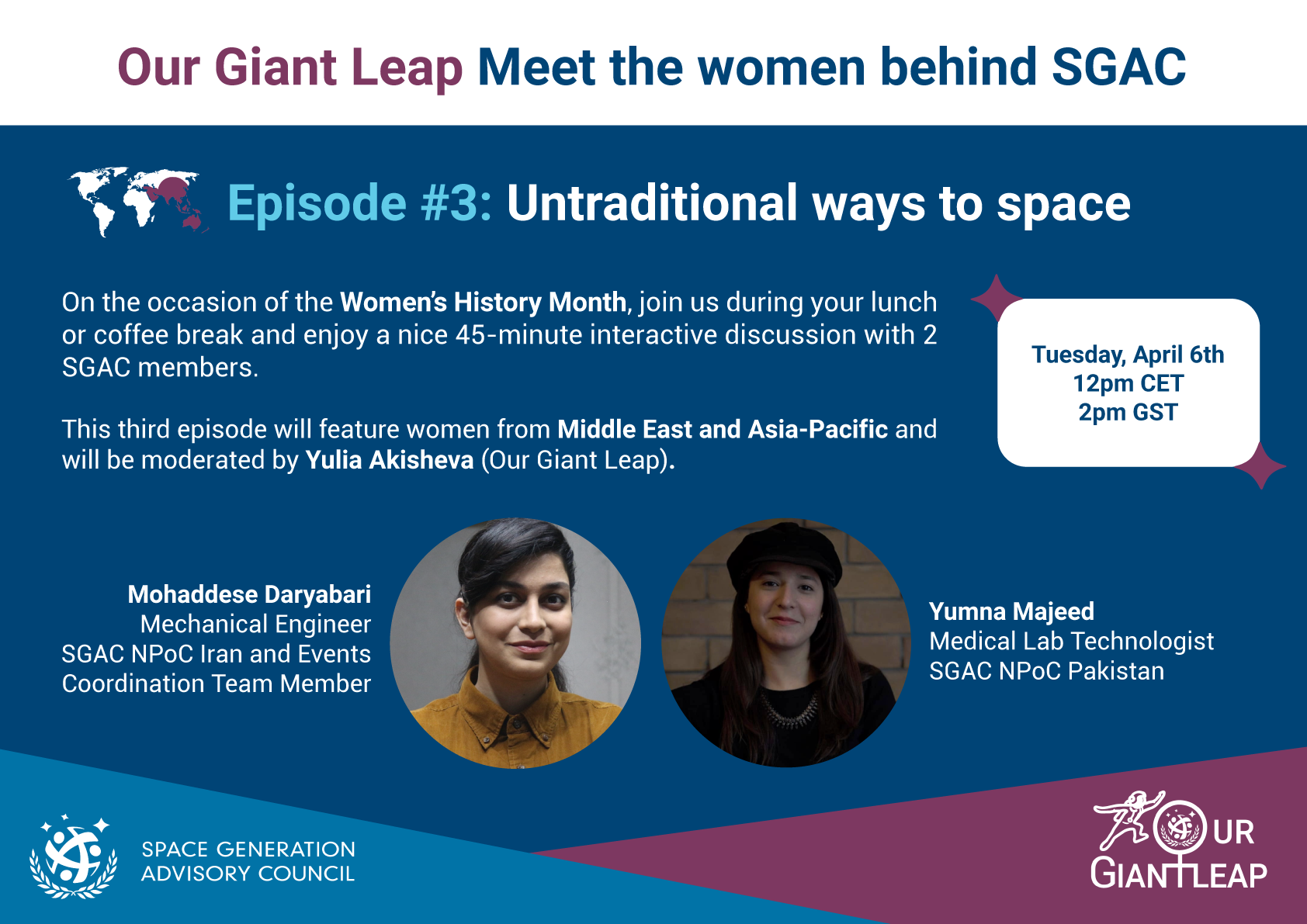 April 6, 2021 @ 12:00 PM

-

1:00 PM

CEST
To celebrate Women's History Month, the Our Giant Leap from the Space Generation Advisory Council (SGAC) has come up with a series of webinars to showcase women of SGAC. For each webinar, 2 women from 2 different SGAC regions will speak about their background and professional experience, including their role within SGAC.
Join us during your lunch or coffee break and enjoy a nice 45 minutes of discussion with the panelists.
You will be able to engage with them in the chat and ask your questions.
This third and final episode will feature women from Asia Pacific & the Middle East.
Use #AskOGL to ask all your questions before, during and after the coffee hour on social media.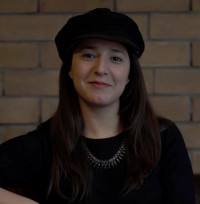 Yumna Majeed, NPoC Pakistan & Medical Lab Technologist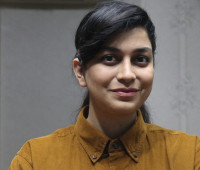 Mohaddese Daryabari is a graduated Mechanical Engineer from Iran, currently looking to pursue her master in space engineering in close future. As Iran NPoC since April 2019, she has organized different events and webinars to improve space outreach and build local and regional space communities in Iran and Middle-East. She also was a member of the first Middle-East Space Generation Workshop organizing team. Mohaddese is now a member of the Local and Regional Events Coordination Team.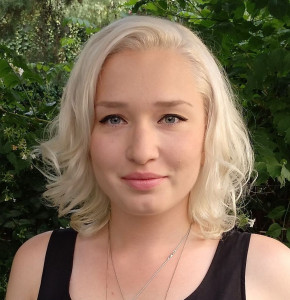 Yulia Akisheva: Two nationalities, Russian and Swedish; three Master's degrees, on-going Ph.D. studies, and 26 years of age make one aerospace engineer and young scientist. In space, Yulia is above all passionate about human exploration of Mars and international collaboration.
Yulia will be moderating this coffee hour.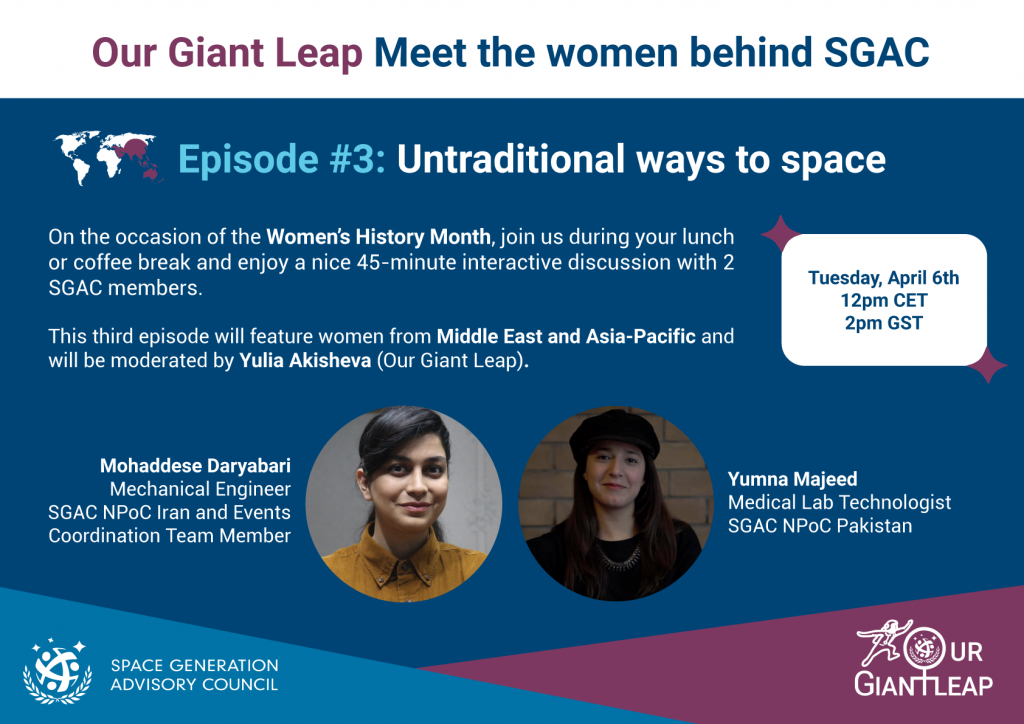 Share This Story, Choose Your Platform!