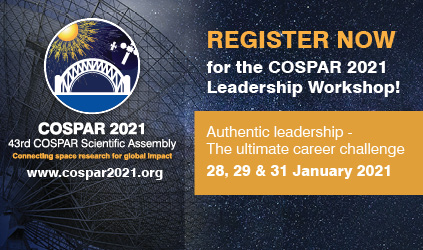 [Partnered] COSPAR 2021 Leadership Workshop
January 28, 2021 @ 11:00 PM

-

January 31, 2021 @ 10:00 AM

GMT
Want to take the next step towards becoming an effective leader in your community?
COSPAR2021 is hosting a 3-day workshop via videoconference for young professionals 28, 29 and 31 January 2021 (Thursday, Friday & Sunday).
The course will help you shift your mindset to become a more strategic leader, increase your self-awareness and your communication skills.
It has been designed by two distinguished leadership experts, giving you access to insights that you would get at the world's leading business schools.
The course is open to COSPAR2021 delegates for free and only AUD$75 (approx. US$50) for non-delegates. 
Spaces are limited to 100 applicants so get in quick! More info: 
https://icmsaust.eventsair.com/cospar-2021/leadership-workshop-registration/Site/Register
One remark about the schedule:
The workshop will happen on three days, January 28, Jan 29, and Jan 31.
For each day, session 1 will run from 2300 – 0200 GMT. Session 2 will run from 0700 – 1000 GMT.
Point of Contact: Brock LITTLE  |  NPoC – Australia | [email protected]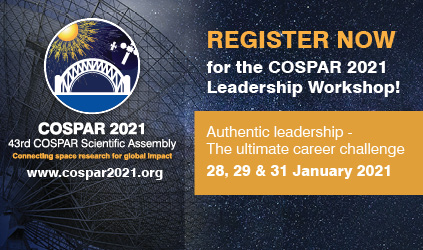 Share This Story, Choose Your Platform!