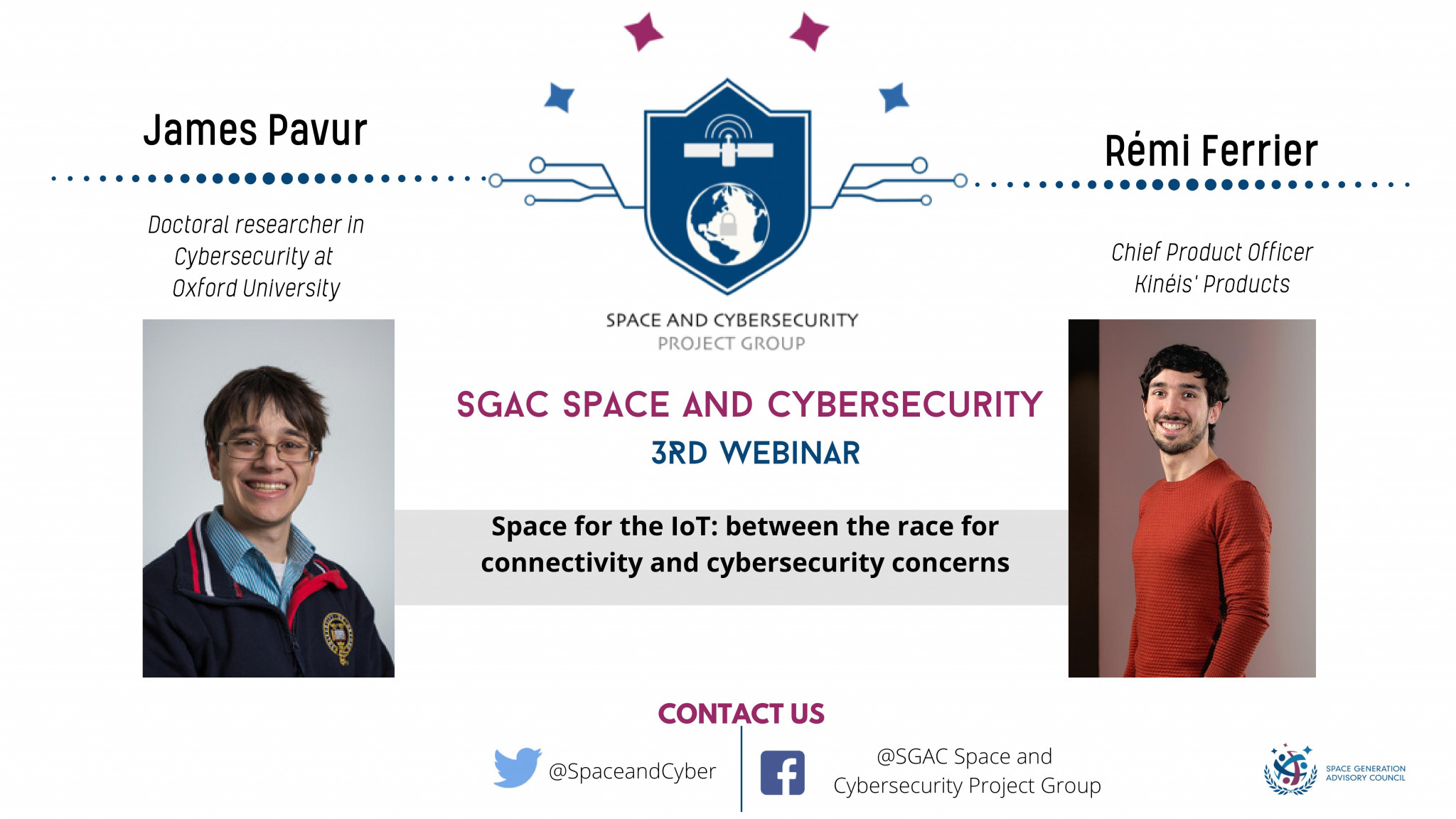 [PG-SpaceandCyber] – Space for IoT
October 8, 2020 @ 6:00 PM

-

7:30 PM

CEST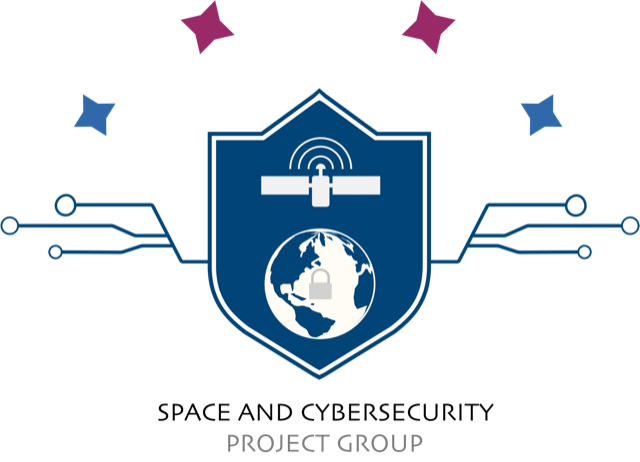 Space for the IoT: between the race for connectivity and cybersecurity concerns
With already more than 13 billion connected devices worldwide, the Internet of Things is expected to grow tremendously in the years to come. If the internet mainly relies on submarine cables, satellites and other space-assets are also part of the IoT. An increasing part of objects in the IoT are space-based assets such as autonomous cars or drones relying on GNSS services or smart appliances relying on PNT services for synchronization. Satellites might become the future backbone of the Internet of Things.
How are satellites related to the Internet of Things?
What are the cybersecurity challenges?
Register and find out during our webinar!
Doctoral researcher in Cybersecurity at Oxford University.
James has a degree in science, technology and international affairs from Georgetown University's Walsh School of Foreign Service.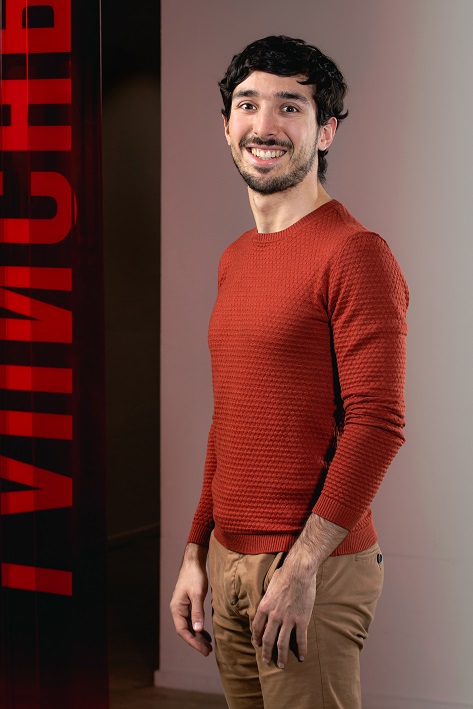 Engineer by training, interested in new technologies, industry and space, Rémi is Chief Product Officer at KINEIS after having worked 4 years in the administration for the implementation of public economic policies in the Midi-Pyrénées region. His technical and business profile allows him to address a wide range of issues and strategic challenges.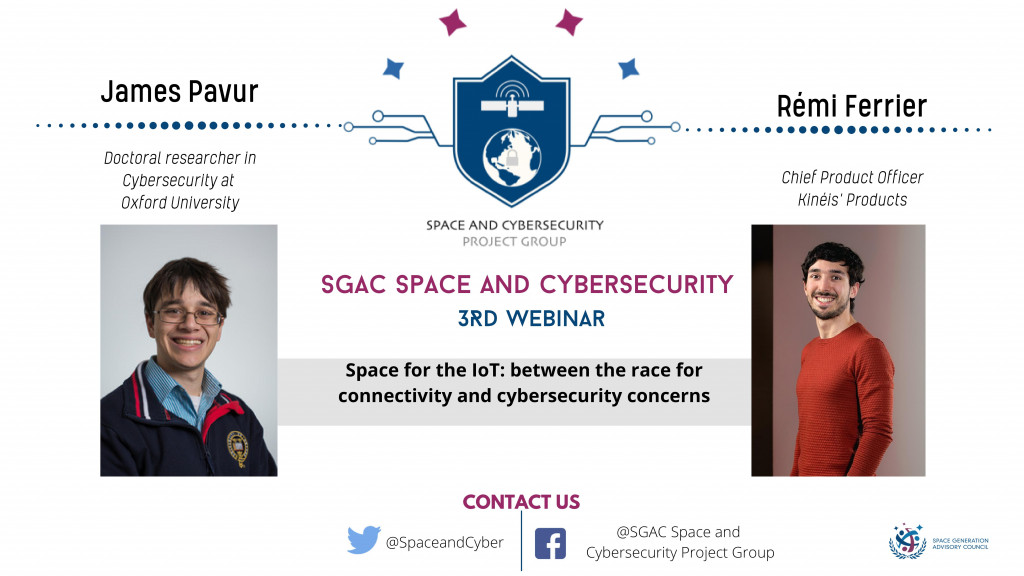 Share This Story, Choose Your Platform!