SGAC is following recommendations from authorities and therefore all events are currently postponed/cancelled or adapted.
You can read the SGAC Chairs' Letter on the status of our activities.
In the meantime, SGAC doesn't stop. Make sure to check our running webinars and online events.
If you want to organize one don't hesitate to reach out to [email protected] for further information and support.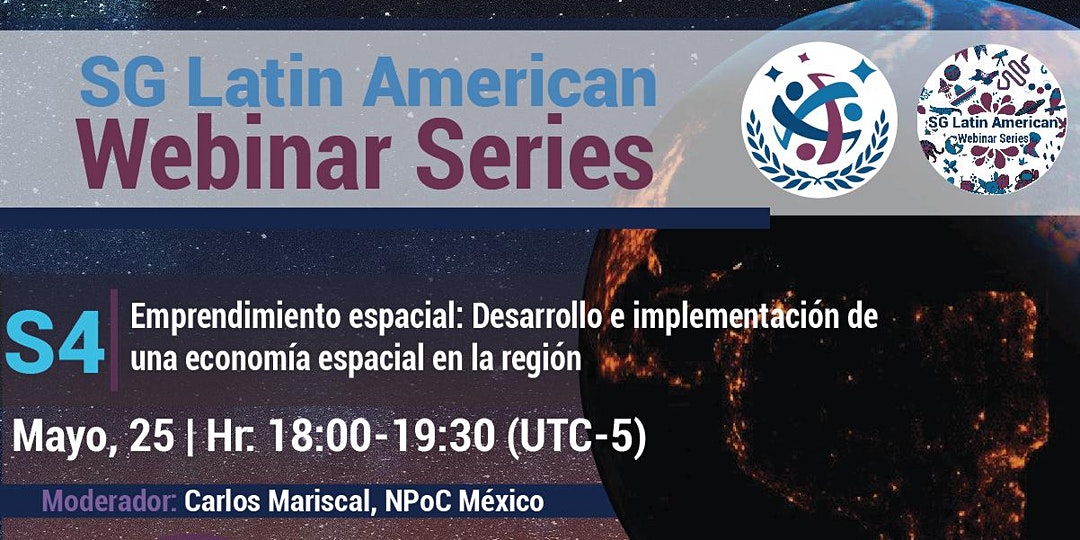 SG Latin American Webinar Series #4: Development and implementation of a space economy in the region
May 25 @ 6:00 PM

-

7:30 PM

CDT
In the early stages of space exploration most activities were undertaken or guided by states, however there is a current trend of private companies developing several aspects of space exploration. From launch services to satellite parts manufacturing, including Earth observation services and space tourism, private initiatives have flourished towards a new age of space exploration, a philosophy known as NewSpace. This trend has been allowed by the development of the markets, cheaper technology, new regulations, appearance of new applications for a broader audience, and new opportunities for commercial exploitation of space resources. The South American region could benefit from the development of a space economy ecosystem, by providing a benchmark for the appearance of private companies tackling space applications.
**This session will be delivered in Spanish