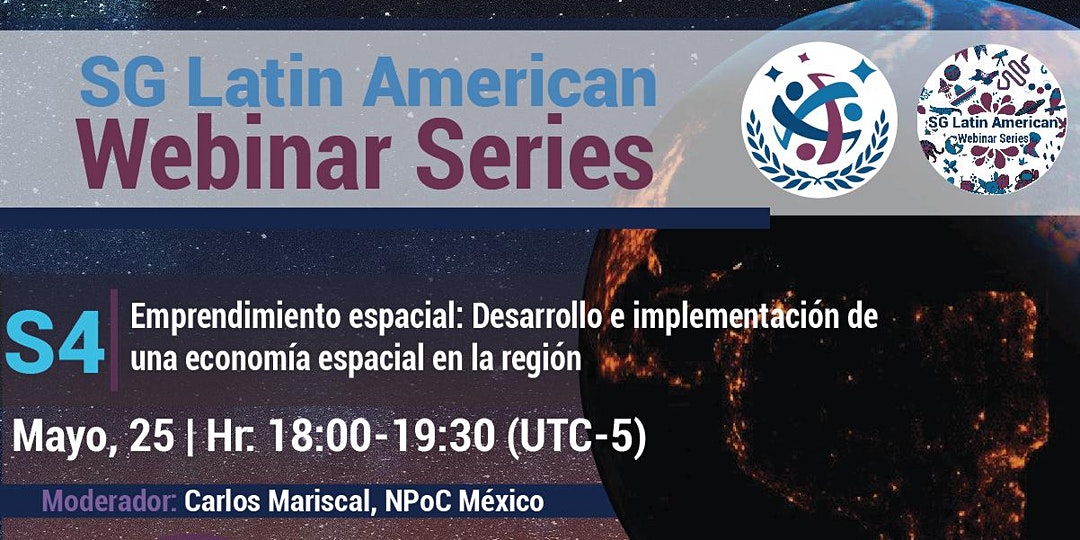 SG Latin American Webinar Series #4: Development and implementation of a space economy in the region
May 25, 2020 @ 6:00 PM

-

7:30 PM

CDT
In the early stages of space exploration most activities were undertaken or guided by states, however there is a current trend of private companies developing several aspects of space exploration. From launch services to satellite parts manufacturing, including Earth observation services and space tourism, private initiatives have flourished towards a new age of space exploration, a philosophy known as NewSpace. This trend has been allowed by the development of the markets, cheaper technology, new regulations, appearance of new applications for a broader audience, and new opportunities for commercial exploitation of space resources. The South American region could benefit from the development of a space economy ecosystem, by providing a benchmark for the appearance of private companies tackling space applications.
**This session will be delivered in Spanish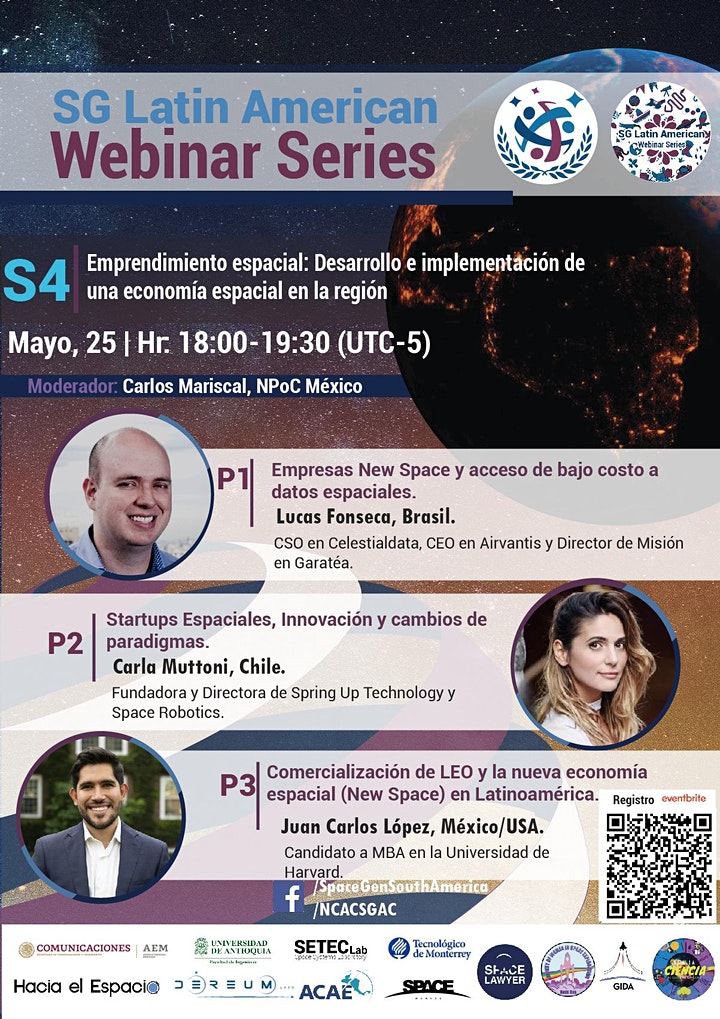 Share This Story, Choose Your Platform!