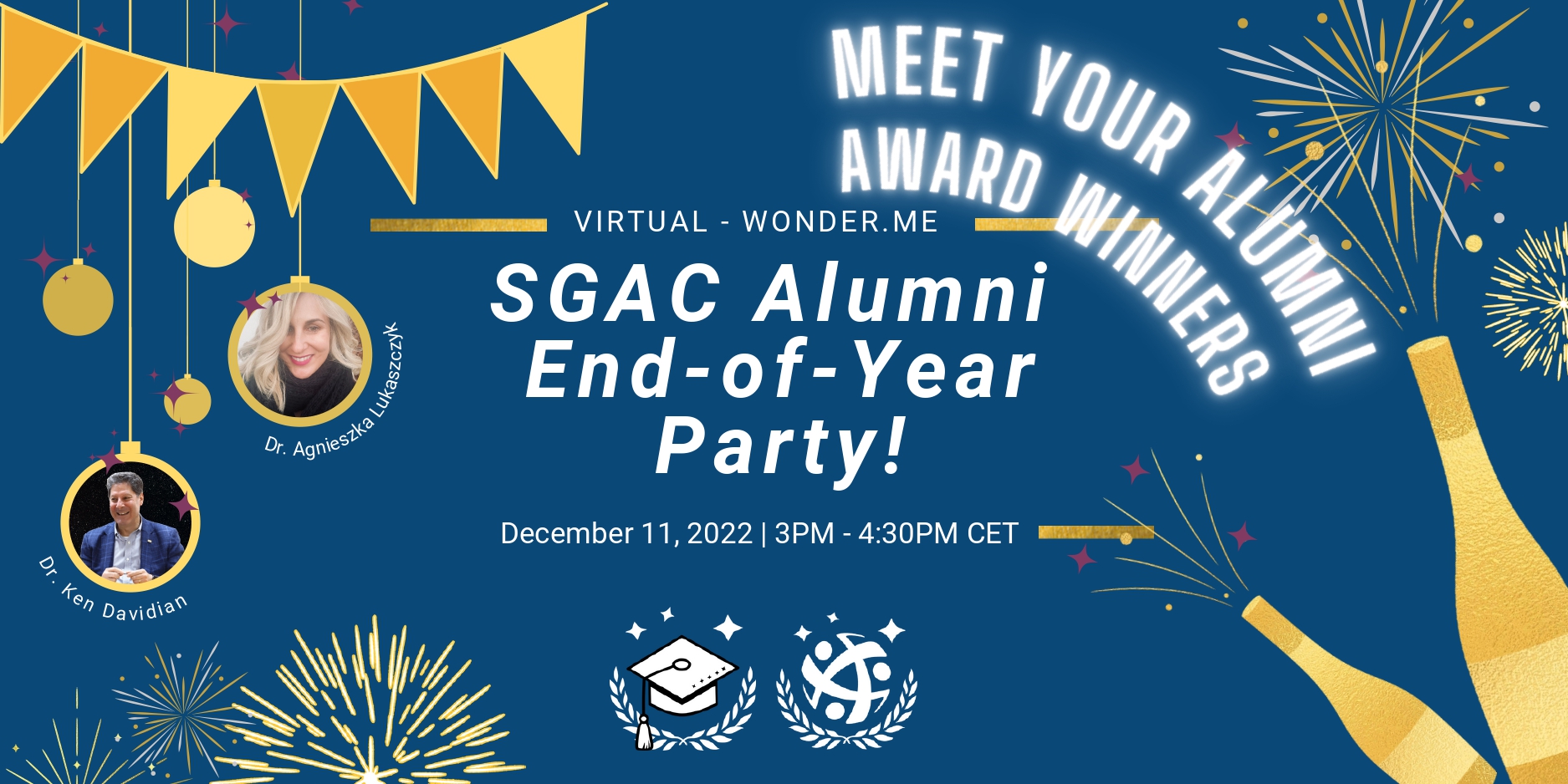 SGAC Alumni End-of-Year Party
December 11, 2022 @ 3:00 PM

-

4:30 PM

CET
We are happy to host the second edition of the 'Alumni End of the Year Party'! This online event will bring together SGAC alumni to share their past SGAC experiences and celebrate the last year!. In this webinar, we will hear from SGAC alumni who can bring in their breadth of experiences during their active years at SGAC and reminisce with the SGAC community. We will also present how SGAC alumni can get actively involved with SGAC.
We hope that this event serves the purpose of connecting the past SGAC members who are eager to meet and greet their old counterparts and also make new acquaintances. During the session, the Alumni team will also present the proceedings of the previous year to its members and provide an insight of the Alumni team agenda.
Through this event we intend to encourage more active participation from the Alumni members and connect with the current enthusiastic SGAC members; thus strengthening the SGAC community even further! We hope you can join us!
Speakers joining the End of Year Party:
Dr. Agnieszka Lukaczcyk
Dr. Ken Davidian
Share This Story, Choose Your Platform!