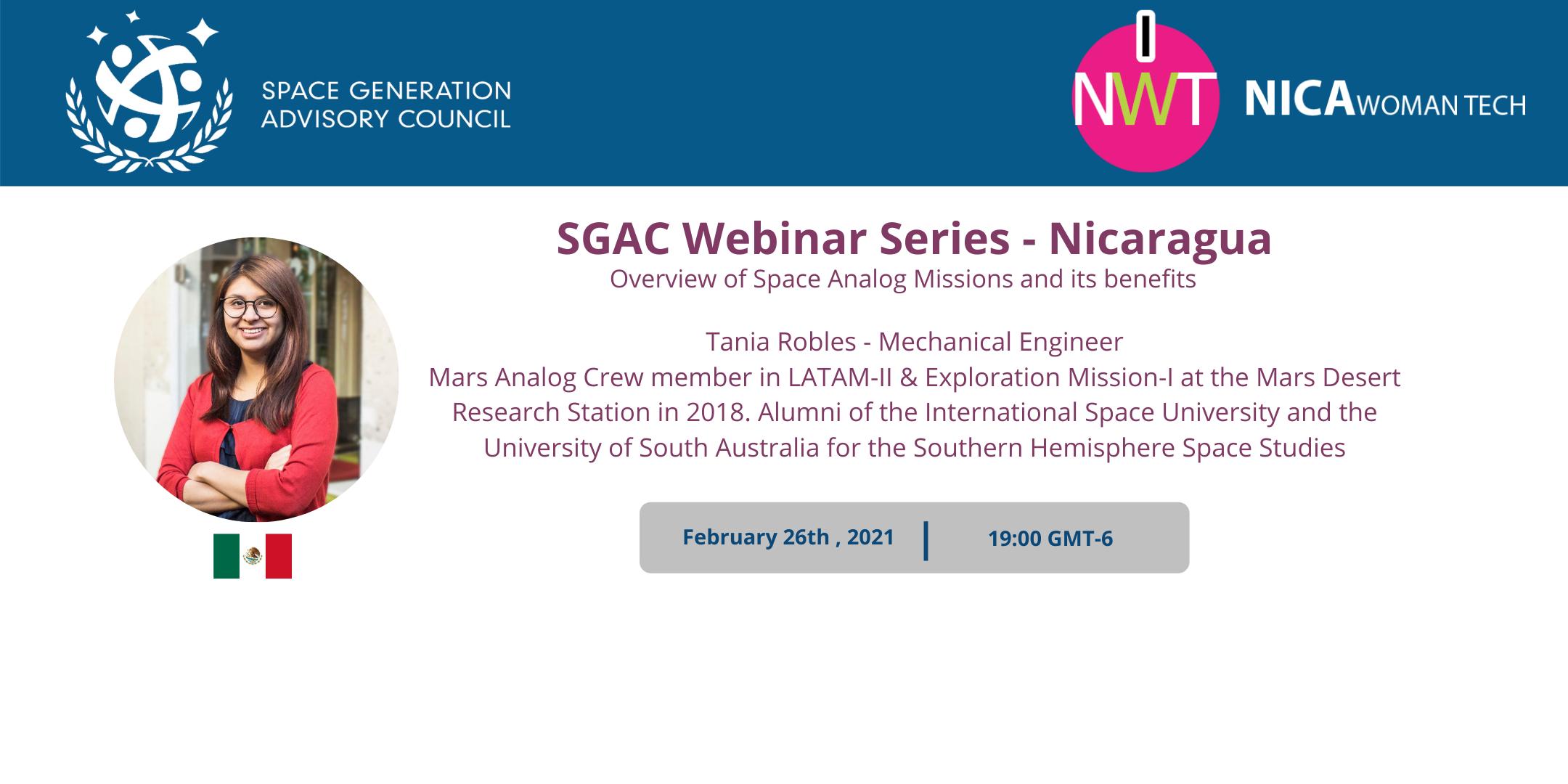 SGAC Webinar Series Nicaragua 3
February 26 @ 7:00 PM

-

8:30 PM

CST
For the 3rd Episode of the series we will be having engineer Tania Robles who was also part of SGAC as NCAC Regional Coordinator. Tania who was part of two Mars Analog Missions in the Mars Desert Research Station in 2018 with Crews 187 LATAM – II and 201 Exploration Mission – 1 will be sharing with us an overview about Space Analog Missions and their benefits.
This webinar is hosted in partnership with NICAWoman Tech.
Notice: This webinar will be held in Spanish.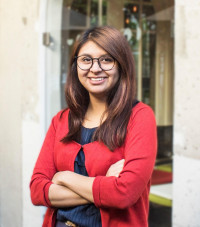 Tania Robles is a graduate of Mechanical Engineering from UNAM. Ms. Robles is an alumni of the International Space University and the University of South Australia for the Southern Hemisphere Space Studies.
In September 2018 she was recognized with the Space Generation Leadership Award in Bremen, Germany and with the Emerging Space Leaders Award by The Mars Society. Also, in 2021 she was awarded the Pioneer Award by SGAC.
Ms. Tania is currently studying a master's degree in Economics, Management and Innovation Policy, and works at the Mexican Space Agency.