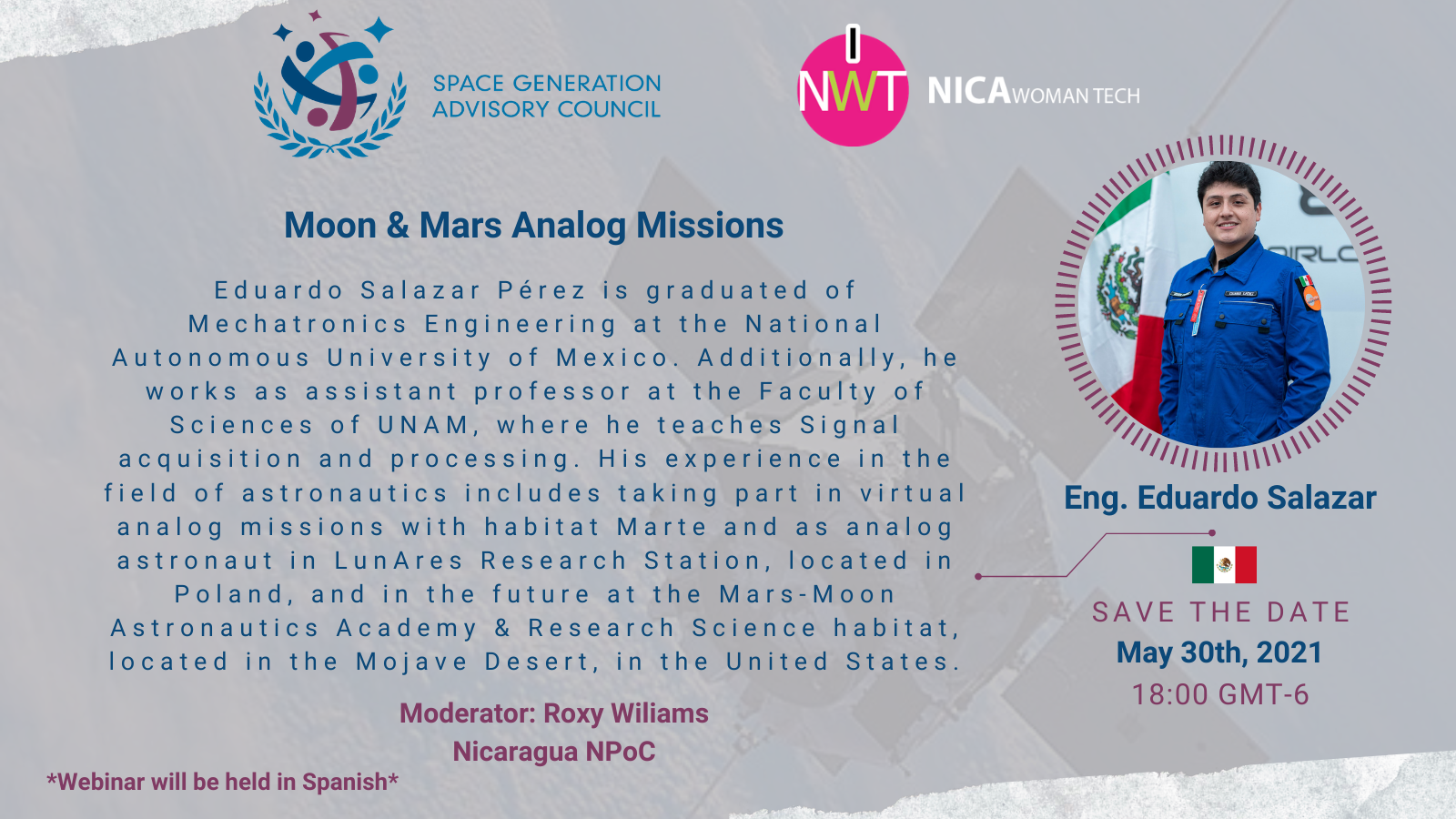 SGAC Webinar Series Nicaragua 7
May 30 @ 6:00 PM

-

7:00 PM

CST
For this webinar we will be having Eng. Eduardo who will be sharing with us about this important topic Lunar & Mars Analog Missions, and he will also share with us some of his experience in Analog missions. Come and join us to learn more about the topic of discussion.
This webinar is hosted in partnership with NICAWoman Tech.
Notice: This webinar will be held in Spanish.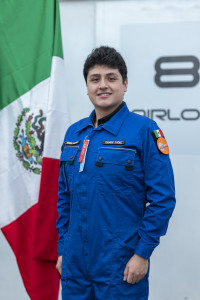 Eduardo Salazar Pérez graduated from Mechatronics Engineering at the National Autonomous University of Mexico. Additionally, he works as assistant professor at the Faculty of Sciences of UNAM, where he teaches Signal acquisition and processing. His experience in the field of astronautics includes taking part in virtual analog missions with habitat Marte and as analog astronaut in LunAres Research Station, located in Poland, and in the future at the Mars-Moon Astronautics Academy & Research Science habitat, located in the Mojave Desert, in the United States.