In times of COVID-19, SGAC doesn't stop. Make sure to check our running webinars and online events.
You can read the SGAC Chairs' Letter on the status of our activities.
If you want to organize a webinar, don't hesitate to reach out to [email protected] for further information and support.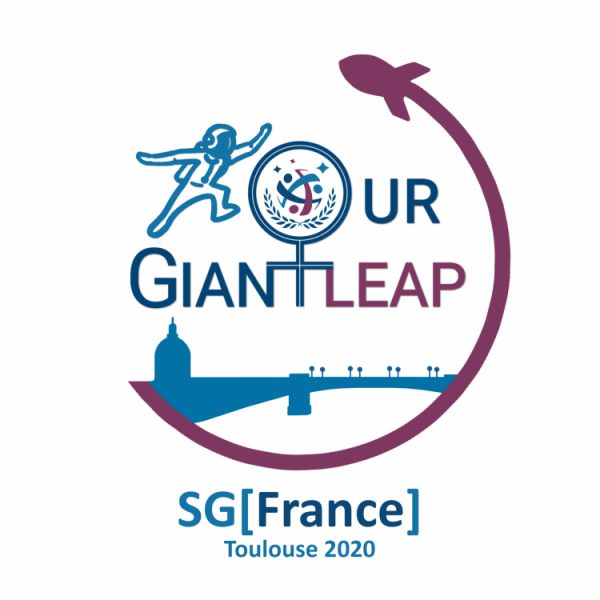 SG[France] 2020: Our Giant Leap
September 26 @ 9:00 AM

-

8:00 PM

CEST
SG[France] 2020 will take place in Toulouse September 26 2020.
Registration Open Below



Under the theme "Women of the aerospace sector", this one-day event will bring together 60 to 80 SGAC students and young professionals, mentored by top experts, and will include: inspiring conferences, debates and round tables to find together solutions to inspire, promote and foster diversity in space.
The fee for participating in the event is 20 euros per delegate.The payment will only be required once the ticket sale opens.
#SGFrance2020 #OurGiantLeap
The highly ambitious and at times futuristic space sector isn't a steady cruise for all; for many it is a bumpy ride. Women of the sector often learn to overlook the stigma of discrimination and accept it as the burden of traditionally male dominated work field but as we look into the future of space, we see the need for change. From this necessity, Our Giant Leap was born.
We are
Highly motivated young ambassadors of diversity and inclusiveness in space-related areas of work. The team was self-built of 13 SGAC delegates from 5 countries.
We offer
A system, a networking platform for the space sector to utilize in order to break stereotypes and embrace diversity for the full palette of opportunity and ingenuity that it presents. We aim to spread this vision across nations so that other SGAC groups can host similar events in many countries and we will be ready to assist them.
Our objectives:
● Inspire young women to choose the path of science, technology, engineering and research
● Raise awareness about the discrimination related problems
● Set up a network of motivated people ready to pursue the search for solutions to existing problems
● Propose mentorship strategies for young space professionals
● Propose solutions to the outlined problems for implementation in academia, industry and the everyday life of both women and men of aerospace
● Tackle concrete concerns raised by the women of aerospace
● Break stereotypes
● Enrich aerospace by advocating for diversity and inclusion
We succeed
By means of hosting inspirational, educational and networking events, we will build a network of people from the space industry and beyond who will push boundaries and collaborate to achieve our common objectives.
Our support keeps multiplying as from the early 2019 the group grew from 2 women to 43 men and women by August without external advertisement which demonstrates the remarkable self-motivation of the participants.
SG[France]2020
Our kick-off event, SG[France]2020 will take place in Toulouse, France in September 2020. It will be held in English for broader outreach and comprise:
Inspirational part when aerospace role models will share their experiences for us to learn from
Collaborative effort of experts from the industry and delegates to address our objectives
Networking opportunities for all
To keep you waiting, here is a video created by the organizing team, giving some facts of being a woman researcher, engineer or technician in aerospace:
Register using the form below!

Under the theme "Women of the Aerospace sector", the SGAC SG[France]: Our Giant Leap event on 26 September 2020 will bring together 60 – 80 SGAC students and young professionals, mentored by top experts, and will include inspiring conferences, debates and roundtables discussions, in order to find together solutions to inspire, promote and foster diversity in space.
As an outreach and engagement initiative leading up to this exciting event, SGAC is inviting artists from all domains (music, dance, paintings, poetry, theatre, sculpture, installations…) to submit their original work under the general theme of "Women in Aerospace", to be exhibited during the event in front of an international audience.
Please note that you are allowed to submit as many artistic creations as you like. The accepted formats are all types of Image, Audio files, PDF and Video files. Participating in this call for artwork does not include access to SG[France] 2020 however you may apply as an SGAC delegate.
To be selected, your work must be on the topic "Women in Aerospace", and it will be displayed in front of an international audience with your full name, the medium used for you work, a short description of the work, and contact information (if available). In addition, your work will be added to a specific section in our OGL magazine, which will be distributed to all participants, speakers and experts at the event.

Our Giant Leap – Call for video Submissions "What does gender equality in aerospace mean to you?"
Under the theme "Women of the Aerospace sector", the SGAC SG[France] 2020: Our Giant Leap event will bring together 60 – 80 SGAC students and young professionals, mentored by top experts, and will include inspiring conferences, debates and roundtables discussions, in order to find together solutions to inspire, promote and foster diversity in space.
Our Giant Leap is more than just one event, as it is a global initiative focused on raising awareness and finding solutions for fighting gender inequalities in the aerospace sector. With this vision, the organizing team has launched a call for videos to engage with a greater audience. We invite you to film yourself answering the following question: "What does gender equality in aerospace mean to you?".
Your contribution will be part of an inspiring video montage that will appear on the SGAC YouTube channel, and will be used in outreach efforts for the Our Giant Leap event and future initiatives. The deadline for submissions is 25 May 2020, and the video compilation will be uploaded to YouTube in June. Videos must not exceed one minute and should be filmed in landscape mode (and in a stable environment) for a better viewing experience. You can submit your video in the language of your choice. However, please provide (along with your video) a text file with the english version of your speech.
Let's fight gender bias and inequalities in aerospace together!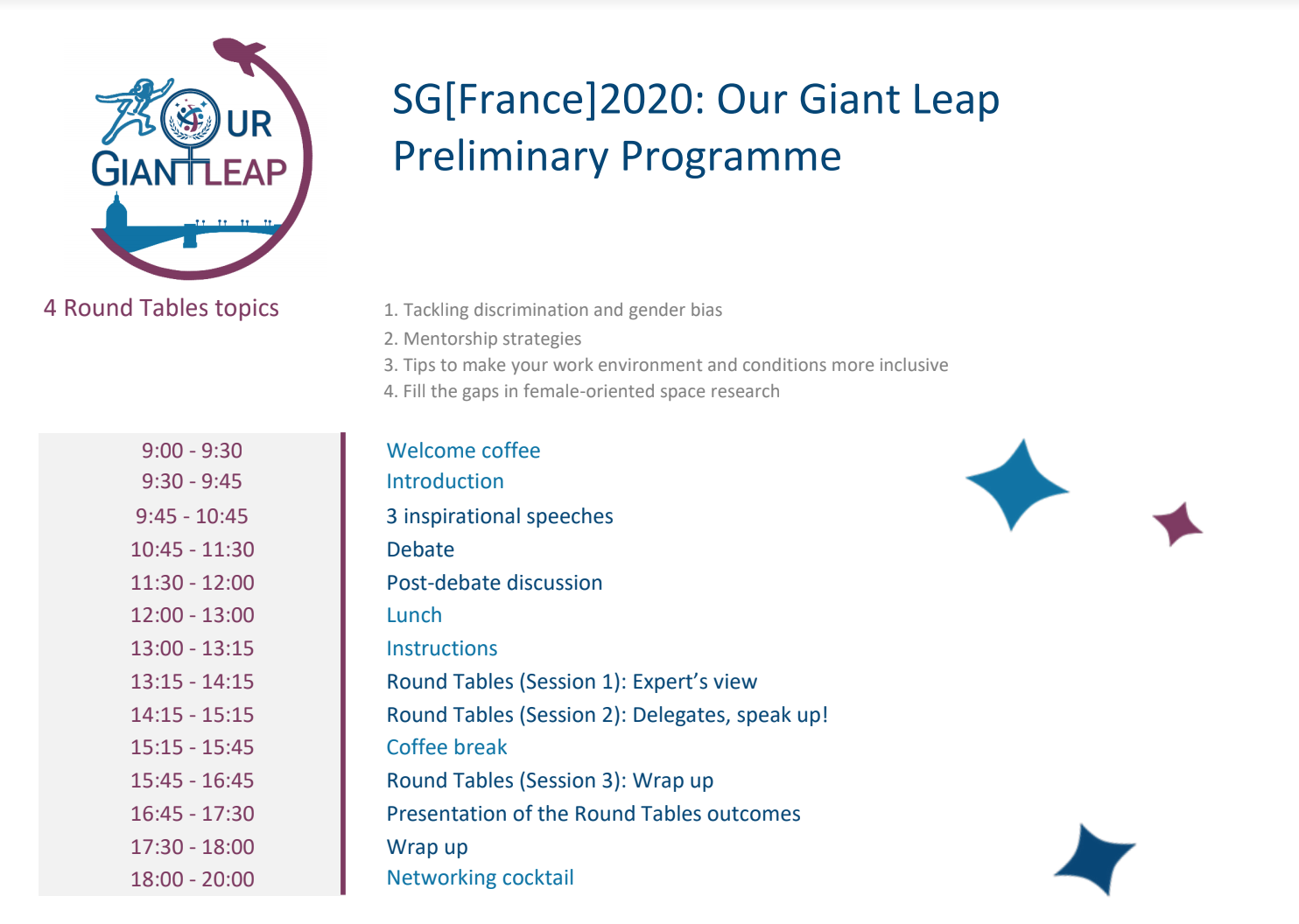 The first pillar of our event will be inspirational for all. Our keynote speakers will give 3 TEDx like speeches to launch the event and our initiative!
The second pillar is where we all put our hearts and minds together, discuss, learn and propose solutions! This will be done during 4 sessions of round tables led by experts invited from the aerospace industry, agencies and academia.
Finally, the third pillar is our community. Throughout the whole event, there will be networking opportunities for all. The idea is to connect people who support our objectives and would like to continue working toward achieving our overarching goal of rendering the aerospace sector gender-balanced and more diverse.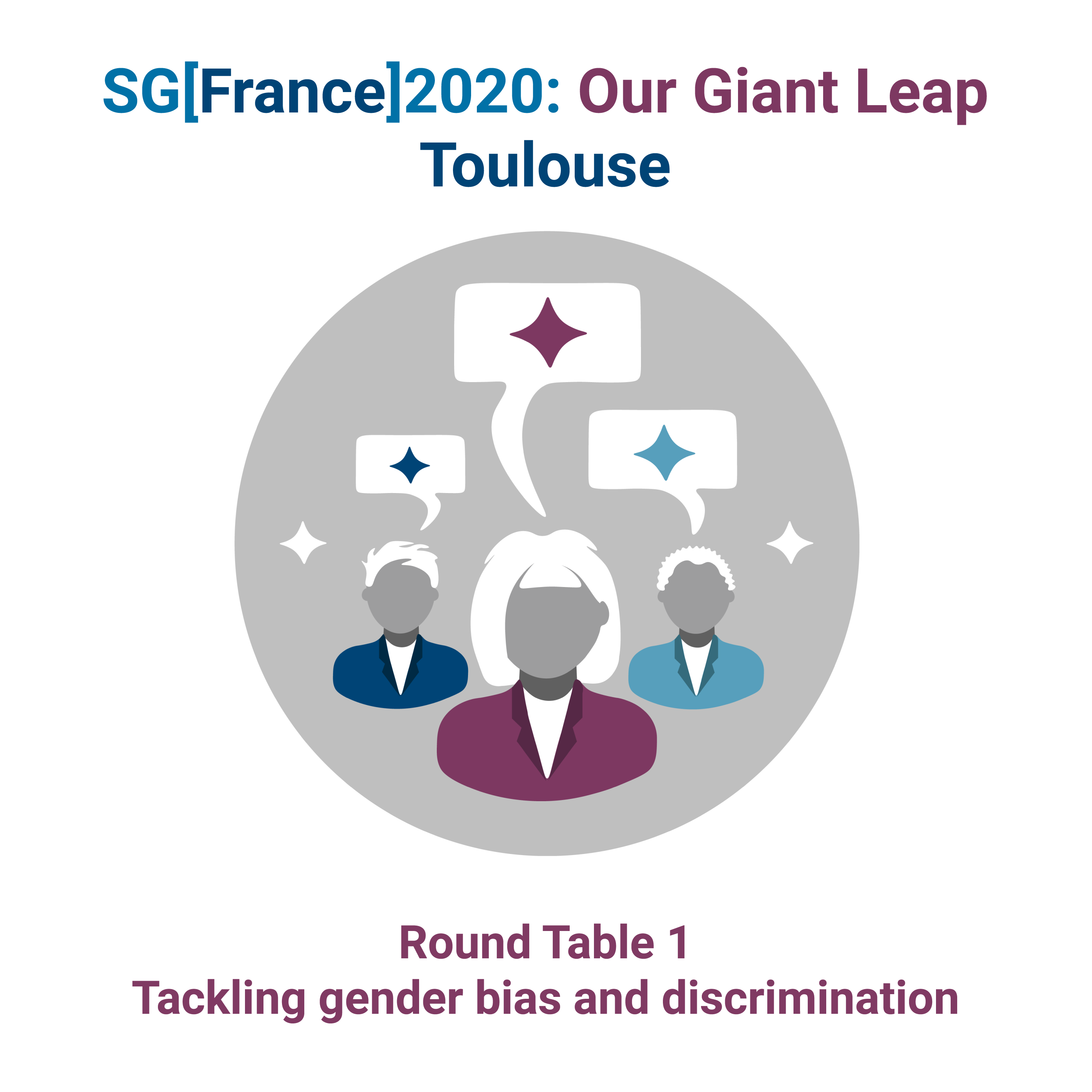 Have you ever heard of the Matilda effect, this persistent minimisation of women's contributions to scientific breakthroughs? Jocelyn Bell was one of its victims, as she saw her PhD director receive the Nobel Prize for the discovery of the first radio pulsar instead of her. Leaving her name in history was a real battle considering that, just for being a woman, some people would not believe she could have made such a discovery.
This is a striking case of unconscious bias, that clearly affects our relationships in all spheres of our lives. In fact, stereotypes, related to gender, race, religion, nationality and much more, have a direct impact on how we socialise and interact with our colleagues.
By joining this workshop, you will work on identifying bias and its impact. Together we will brainstorm ideas on how to break free from stereotypes. We will also discuss the relation of bias with harassment and systemic discrimination with the objective of learning about existing measures against both, and proposing new solutions for organisations of the aerospace sector.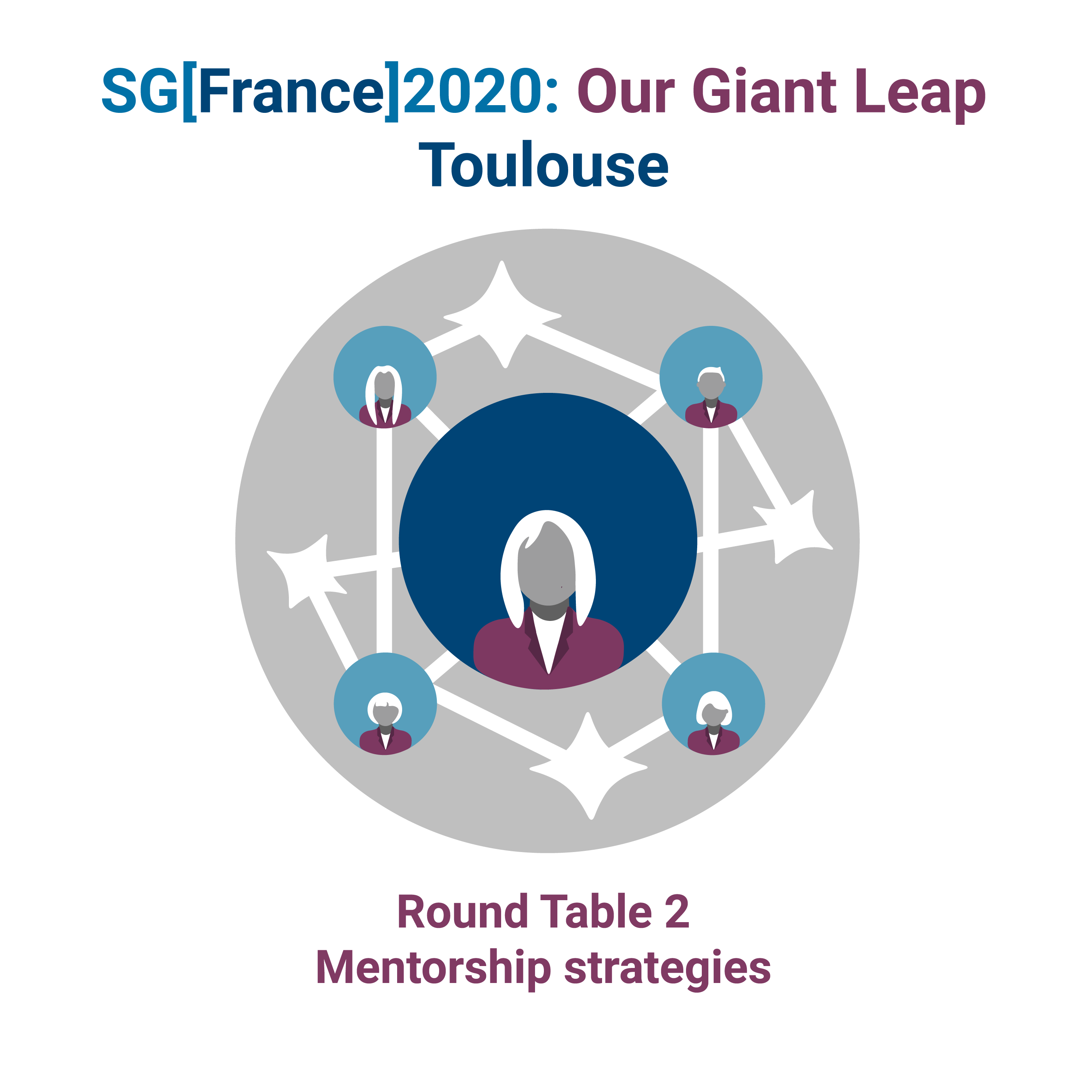 As a child have you ever dreamed of being an airplane pilot? Or being a researcher in aerodynamics? If so, then perhaps you had a mentor to guide you through it.
Mentors play a crucial part in someone's education and career goals. In this workshop, mentors and mentees step forward and discuss different mentorship strategies with the delegates. From sharing tips on how to find your own mentor and breaking down the strategies that work best (and worst) to discussing ideas on how existing strategies can be transferred from the industry to academia.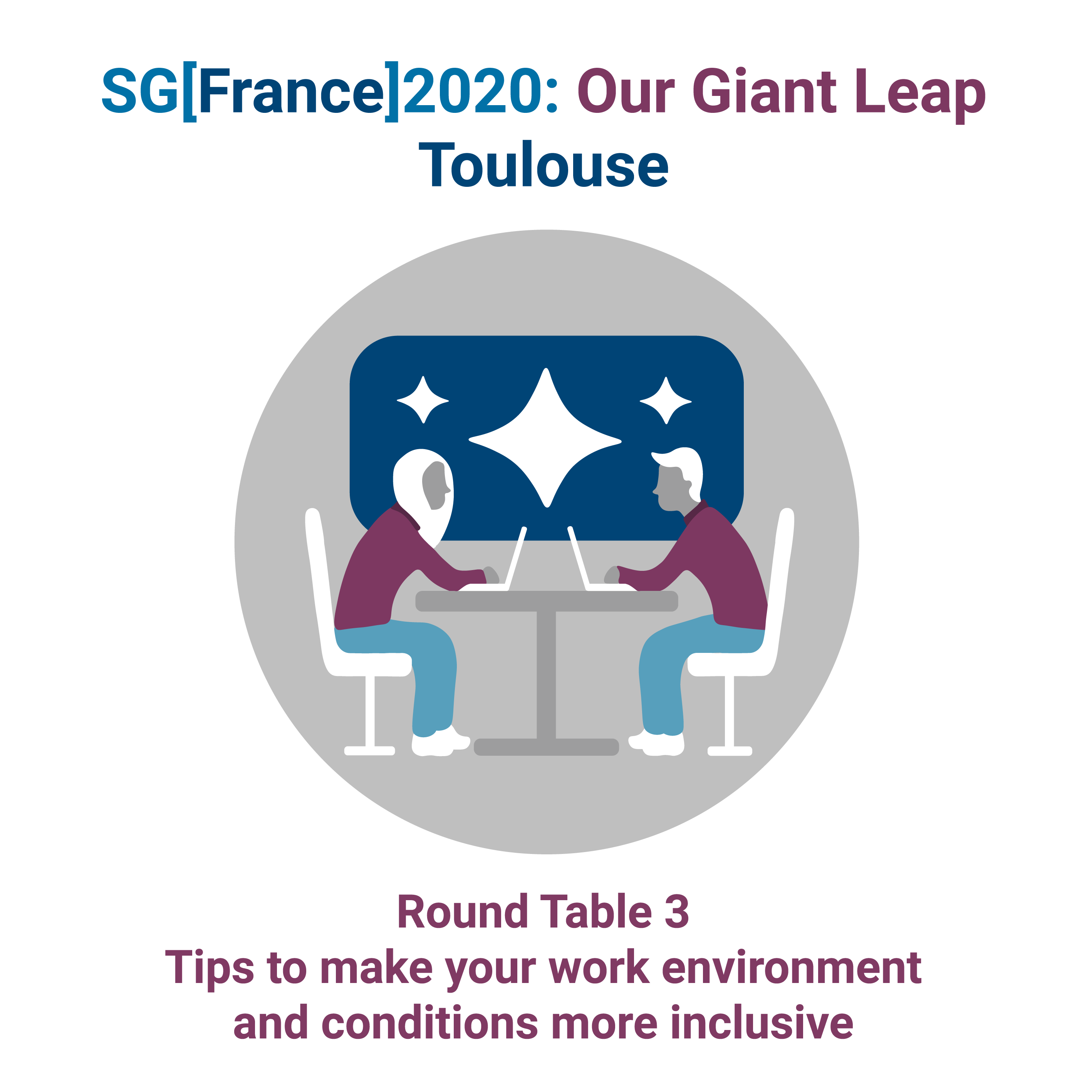 In the movie "Hidden Figures" once the manager of Katherine Johnson at NASA realises that she has to go through unnecessary struggle for being a woman of colour, he helps make her situation easier so that she can focus on her work and nothing else. This puts the emphasis on the fact that, in order to ensure gender equality, everyone (at their own level) should take action.
During this workshop, everyone from the intern to the manager and the CEO will get tips on how to make their work environment more inclusive. We will also discuss how to make working conditions more inclusive for all. You can do something on the daily and you will be better off knowing what exactly you can do!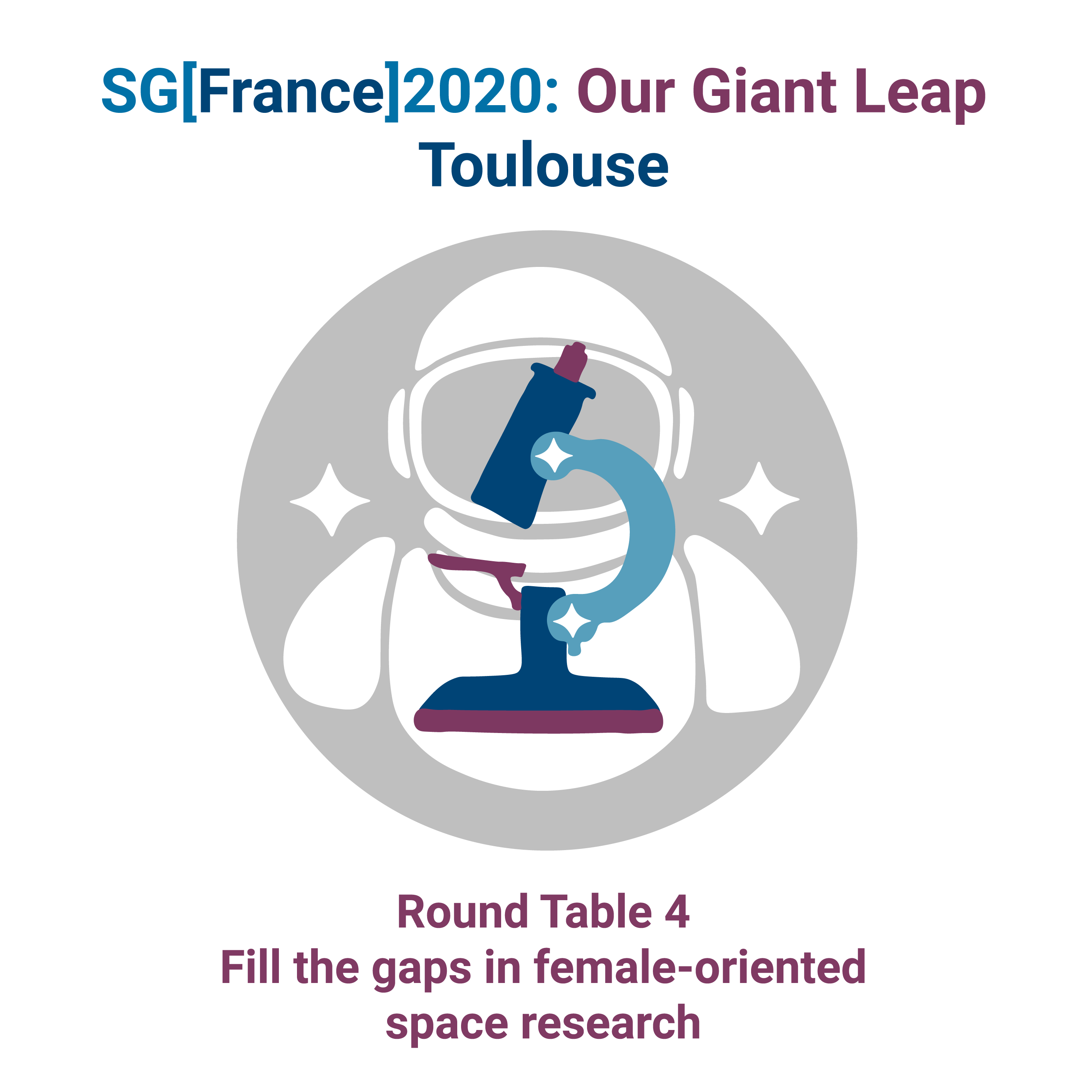 From last year, you might all remember the failed attempt* of a first all-woman spacewalk? This event served as a reminder that spacesuits of the future have to be designed for a wider range of bodies than previously anticipated.
Indeed, if space is for everyone then we ought to make future space-related research more inclusive. At this workshop, come and discuss how we can orient the future of space and space exploration towards including currently underrepresented groups, starting with women. Everything from analogue missions, bed rests, space suits and giving birth in orbit to whatever you bring to the table will be discussed!
*Of course, you may also remember the subsequent success of best friends Christina Koch and Jessica Meir spending their Friday night out on the first All-Female spacewalk in history.
For privacy reasons YouTube needs your permission to be loaded. For more details, please see our
Privacy Policy
.
I Accept
Yulia Akisheva
Event Manager and Program Team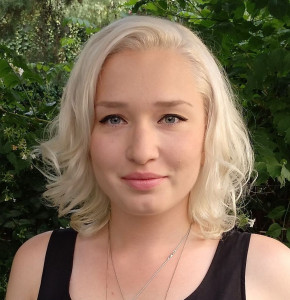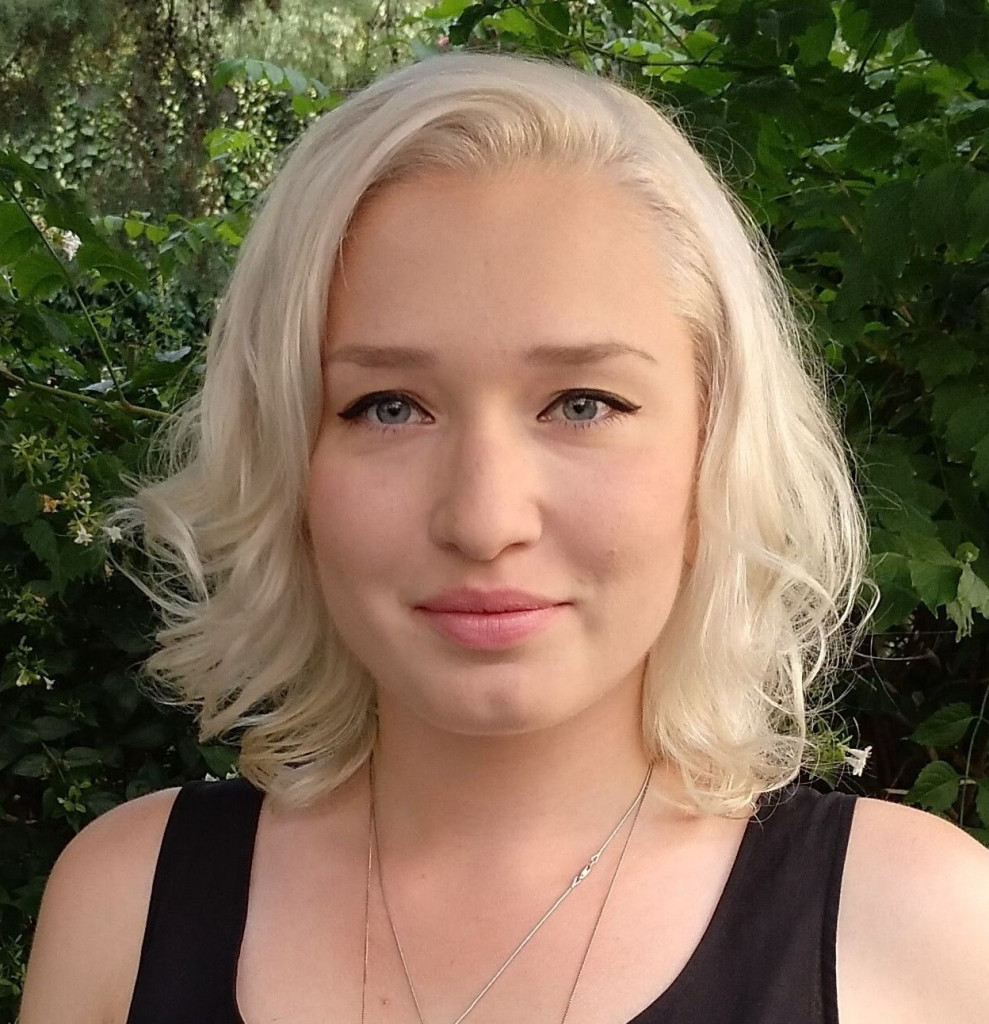 Two nationalities, Russian and Swedish; three Master's degrees, and 25 years of age make one aerospace engineer and young scientist. In space, I am above all passionate about human exploration of Mars and international collaboration. In life, I love to listen to others to try and understand their point of view. I enjoy public speaking, too. I have been debating for the last couple of years and I recently took on a new challenge, a TEDx talk on my space passions.
Our event for women in aerospace is something I have really been waiting for a while now. And I am so glad to find people who think alike and seem to have been waiting for it too. A change has been coming along for quite some time now and people, mostly women, have been forging way for this, mostly through personal struggle. I believe we can make a change, it will take some more time, and perhaps more struggle, but it is worth it and I want to be part of it. That is why I will deliver my best for our project and I am honoured to be doing it by the side of each and every member of my fantastic team.
Pauline Delande
Deputy Event Manager and Communications Team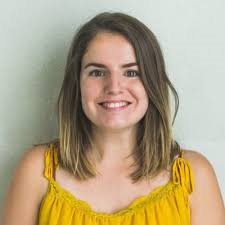 Graduated from INSA Toulouse (Mechanical Engineering) and ISAE-Supaero (Space Systems Engineering), I am now working at CNES in Toulouse as "Earth Observation Satellite Operations Engineer". In few words, my role is to prepare/schedule/organize satellite operations, ensure subsystem and equipment performances (for both platform and payload) and investigate anomalies.
I have a background with SGAC: I received a SGAC-CNES scholarship to participate in IAC 2018 before joining the Executive Committee as Membership Manager last year. Now that I know and understand better how SGAC works, I wanted to organize a local event: the perfect opportunity to meet and work with/for the very dynamic SGAC community in France, while tackling a subject that is close to my heart. In parallel to being SG[France] 2020 Deputy Event Manager, I am now one of the 2 National Points of Contact for France.
Priyanka Das Rajkakati
Program and Communications team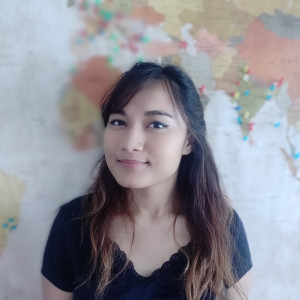 Space, Art and Adventures: three things that obsess me! Born in the mountains of the Himalayas, I grew up in New Delhi, pursued a bachelor in Physics from St. Stephen's college (part of Cambridge Mission), and then – wishing to do something radical – I moved to France for a double degree in Engineering from École Polytechnique and ISAE-Supaéro.
Currently I am pursuing a PhD in precise satellite navigation in a CIFRE contract with Safran, and SCAN (DEOS) at ISAE-Supaéro. I am studying how to improve the precision of GNSS using precise positioning algorithms, hybridization with inertial measurement techniques, and… lunar GNSS!
I have been a member of the SGAC since the IAC 2018 and have been involved in a few events. 'Our Giant Leap' however is the project closest to my heart as I feel very strongly for improving the visibility of women especially in STEM fields, and in encouraging girls to pursue Science. An ambassador for L'Oréal-UNESCO For Girls in Science program, I am also involved in scientific and social outreach in India. Next stop? Antarctica! I am fortunate to be part of the 5th cohort of the Homeward Bound Antarctica expedition, scheduled for November 2020 and organised as a leadership program for women in STEMM.
Apart from being a STEMM researcher, I am an artist and part of the IAF Technical Committee for the Cultural Utilisation of Space (ITACCUS). Projects that mix Art and Science fuel my curiosity, and my taste for experiencing cultures encourages me to travel all over the world, and seek new sources of inspiration for my work and lifestyle.
Charlotte Nassey
Program Team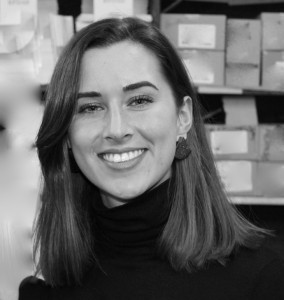 I am currently working for the European Space Agency as an Assistant Contracts Officer in support of the Science programme. I have prior experience in technology transfer and patent management.
After a double Bachelor in law and european studies. I obtained my Master's degree in space and telecommunications law from University Paris-Saclay. With the support of a joint CNES and ESA scholarship, I then continued my studies at the International Space University and graduated from a Master in space studies.
As a French and British citizen; a lawyer working in a technical field; and having lived in France, Spain, the UAE and the Netherlands; diversity is everywhere in my daily life ! I joined Our Giant Leap to make sure we go to space with all of our best and brightest minds.
François Leproux
Organisation team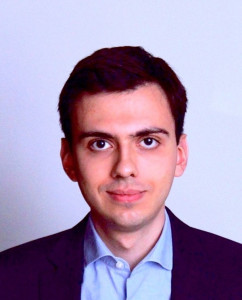 I am a graduated french engineer from ISAE-ENSMA (Poitiers, France) with a major in material science. I currently attempt an advanced master at ISAE-Supaero in space project engineering and management. Passionate about space exploration for a long time, I hope to be usefull to France and Europe in that field in the following years. During all my previous experiences, I was involved in innovative material characterization projects throught european teams in France, Italy and Luxembourg.
I also designed a small rocket with a team of ENSMA student, NINFEA, with an innovative airbrake system that successfully flown in july 2019, winning the CSpace special award. As an active member of 3AF (Association Aéronautique et Astronautique de France), I organized and presented many lectures and debates about aerospace, including one in 2019 with the french astronaut Patrick Baudry about the european human spaceflights. I write a lot during my free time, I just finished a book about the european spaceplane project Hermès and I am writing a comic novel about space exploration.
I joined SGAC a few months ago as this organization looks like a good way to meet and discuss highly enthusiasts and ambitious young professionals of space industry. I always thought that promoting the role of women was a necessity to reach an equity in space industry (furthermore as all my tutors were women…), that is why I joined this event as a part of the organisational team.
Clara Moriceau
Delegates and logistics team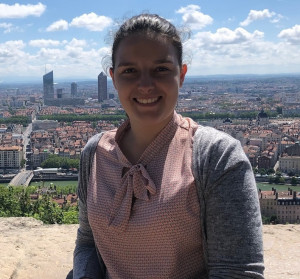 I'm an engineer in applied mathematics from INSA Rouen, and recently finished an internship in CNES in optimization for low thrust interplanetary trajectories. Currently, I'm studying in the "space systems engineering" advanced master in ISAE-Supaero in Toulouse.
I'm new to SGAC but I can't wait to be part of future events with this space community! I've already been part of an association as the responsible for partnerships but I'd like to discover another aspect of event organization thanks to this event. I had the chance to be always supported by my relatives regarding my projects but I know it can be difficult for a woman to work in the space sector. I'm really touched by this and I hope, thanks to this event, we will inspire young women and encourage them to discover this sector but also inform both men and women about gender equality.
Apart from work, I enjoy traveling, in other countries but in France as well. As I'm new in Toulouse, I'm currently discovering this city and region! I like practicing sports such as cardio training, step, reinforcement… I also like board games so if you want to meet and exchange in games bar in Toulouse, don't hesitate!
Nicolas Soulard
Delegates Team & Logistics Team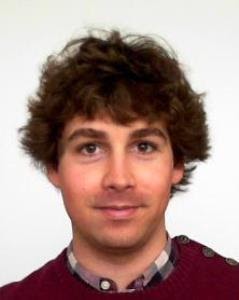 I am an aerospace engineer, currently working for Altran in Toulouse. I work as a subcontractor for the satellite operations of the CNES Command and Control Centre. My job consists of developing flight control procedures for a NASA/CNES oceanography satellite.
I graduated from ENAC where I studied aeronautics and space telecommunications. I also spent a semester in Politecnico di Milano to study space engineering subjects. I did several student internships in aerospace companies and did my end-of-studies internship in CNES.
I joined SGAC last year and I participated in SG[France] in June 2019, in Paris. In the past, I took part in several student associations such as the organisation of the Airexpo airshow, leading the activities of the ENAC Astro Club and working in summer camps. I am passionate about space exploration, astronomy and mountain activities.
Guillaume Thirion
Logistics Team Member & French NPoC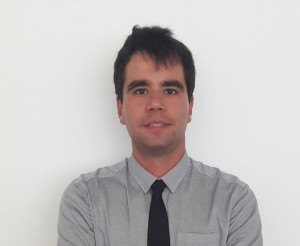 After a Master's degree in Aerospace Engineering at the French University of Civil Aviation (ENAC, Toulouse), I decided to follow a Space Systems Engineering Advanced Master (ISAE-Supaero, France) to have focused my research on human spaceflights. Within the SpacE Exploration Development Systems project from ESA, I worked on Life Support Systems for a lunar base and I am now finishing a Master's degree in Geophysics and Geology working on the characterization of Martian and lunar lava tubes and their potential applications in robotic and crewed explorations. My research interests include the use of ECLSS for space exploration and terrestrial applications, the use of terrestrial analog sites in both understanding geophysical/geological processes on Earth or other planets as well as in the context of crewed space exploration, the adaptation and test of technologies on analogs and ISRU.
I joined SGAC in 2017, participated in some events and eventually became one of the two National Points of Contact for France for 2019-2021.
Regarding our event and initiative, the subject of women in science has always been important to me as I grew up between two amazing sisters. If they got the chance to meet their inspirations and dreams, I know for sure that it is unfortunately not the case for all women. I look forward to addressing this issue through our event, to exchange my ideas and discuss with such amazing people from our team!
Maelys Beliazi
Communications Team Member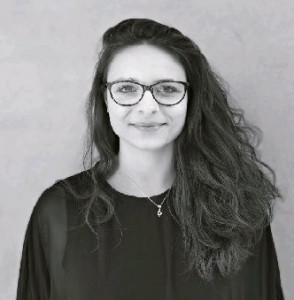 Recently graduated from a Master's degree in GNSS at ENAC (Toulouse), I now work at Safran Electronics and Defense as a GNSS Systems engineer in the region of Paris. I am truly interested in daily applications that use satellite navigation whether it is for autonomous vehicles, environment monitoring, personal wearables etc. Outside of my field of expertise and generally speaking, I am passionate about all kinds of space-related activities.
In life, I am a risk taker and love meeting new people and changing environments. My whole life, I have traveled and lived abroad with my family (Vietnam, Germany, Mexico, Canada), and only came to France for University. This international experience is a big part of my identity, and I'll be glad to discuss with other travel maniacs amongst you.
Regarding our event, the subject of women in science has always been dear to me. I was lucky enough to be raised in a family where girls were always pushed to fulfill their dreams and think big, but I know that it's not the case for many young women and I want to give them my voice. I look forward to addressing this issue and many others in the context of our event, and I am honoured to share this with the whole team of "Our Giant Leap". Specifically, I have chosen to take on the role of Communication Team Member because I have experience in communication from past events and really enjoy this activity.
Florentin Lamarque
Sponsor team
Space instrumentation Engineer graduated from Paul Sabatier University Toulouse, I always wanted to be part of scientific projects to explore and understand our universe. As Carl Sagan said, "The open road still softly calls, like a nearly forgotten song of childhood" this scientific field encourages people to surpass themselves, to give their best in order to reach unexplored areas and that's what drives my passion. Recently I participated to the InSight project, a Mars mission that aims to better understand another planet than Earth. By participating in this project, I shared my enthusiasm with an audience thirst for knowledge and with an inquisitive mind. I wish to continue to share this passion with the public, this is the reason why I decided to join the SGAC association and be part of the Our Giant Leap event.
Otherwise, I like to surpass myself by doing sport like running. But sometimes I appreciate to take time and run gently along the canal or on the banks of Garonne too. Also, I like listening to music and playing music after a stressful week to unwind.
Florian Roselli
Sponsor Team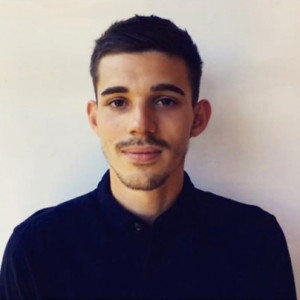 Graduated Engineer at HEI Lille in Electronics, Automation and Management, I am currently enrolled as a System Engineer Student at ISAE-Supaéro. I have oriented all my experiences through the space field in order to refine my understanding and critical view on this domain.
Passionate about space exploration, I really desire to help to push the boundaries and to promote the expansion of space engineering knowledge.
The SGAC made me discover a full set of passionnating projects, initiative and meet inspiring people. As a tomorrow's Engineer, I also realized that the young generation could have a strong impact on our future world. The Our Giant Leap event is completely in line with causes I want to act for.
Driven by values such as respect, humility and courage, the martial arts I practice help me to perceive and enjoy my everyday life.
Judith Kemp
Sponsor Team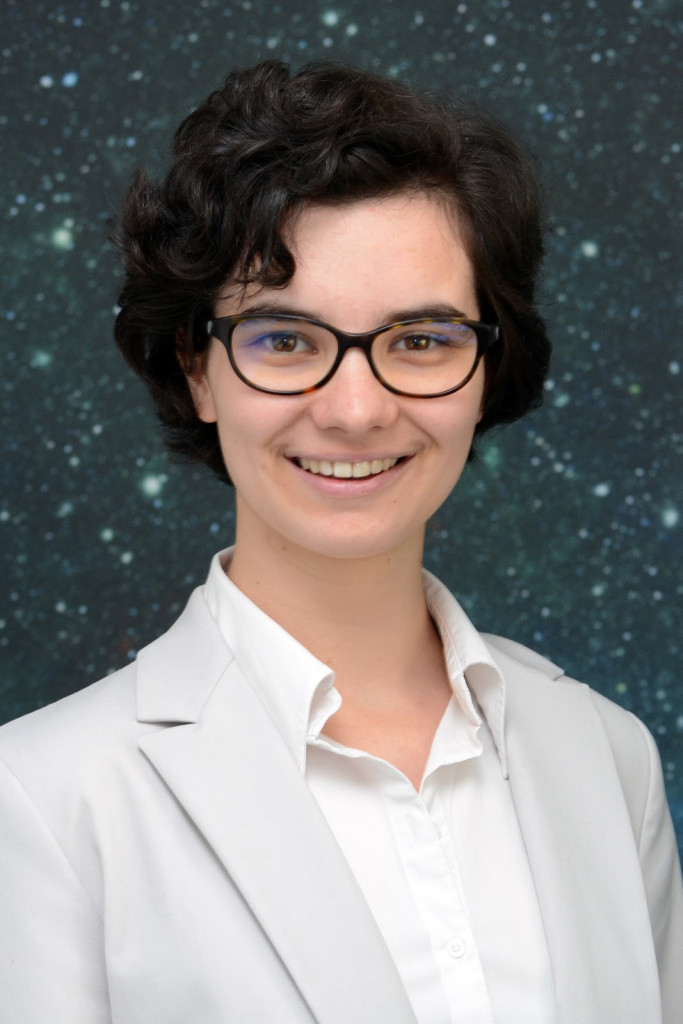 Emmanuelle David
Pool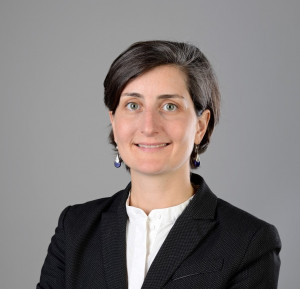 Currently at RUAG Space in Zürich as a launch campaign manager, I work on main development project for the final integration of RUAG fairings/structures onto the launchers and the definition of the associated ground support equipment for European and US customers (A6, VEGA-C, Vulcan…). I also support for the integration of fairings for the Ariane 5 and VEGA campaign in French Guyana. Basically, I play space lego.
I joined SGAC in 2010 when I graduated from both the University of Technology of Compiègne and the TU Braunschweig (Germany) and took over the position of Project group coordinator and consequently French NPoC with Lucie Poulet. I also supported the organisation of two Space Generation Congress, the Space Generation Fusion Forum, the first European Space Generation Workshop. I am happy to share this experience with this fresh team but also get new inputs.
In my free time, I enjoy outdoor activities, hiking, trail running. I practice Yoga and try to live a low waste lifestyle (which can be very challenging!).
Please log in to complete your application to this event.